If anyone ever asked me which posts I like to do most, the answer would be a post with a lot of pictures and very little text! It will be a post like this one, about Haridwar pictures.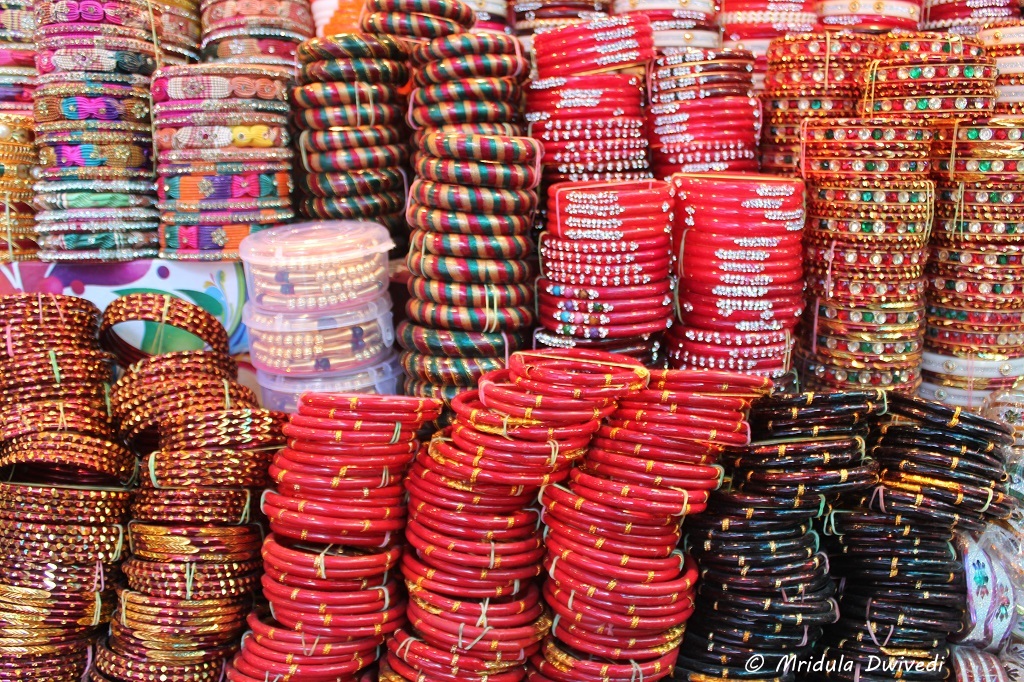 Even though I do not wear bangles, but I know they will make for a colorful picture! My biggest quarrel with bangles is that they make typing hell! I clicked this picture at the Mansa Devi premises at Haridwar.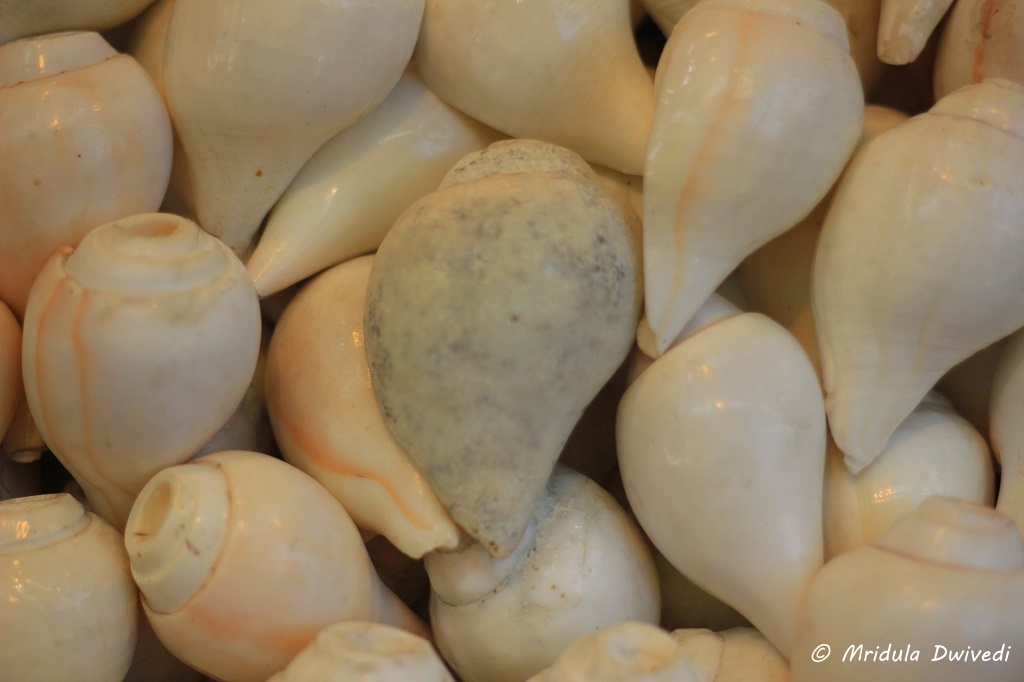 The small vendors employ no designers for their display and yet almost always they do it aesthetically! They have even mastered the casual chaos look, like the one of the conch shells!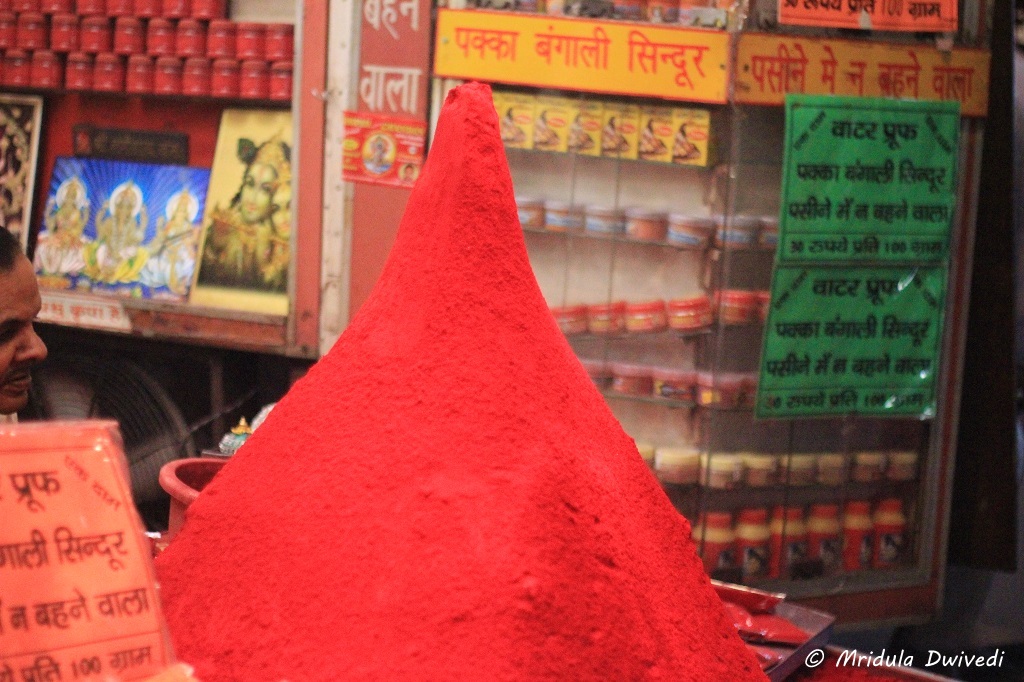 Once again I was attracted by the color of the big and beautiful heap! I do not put sindoor. But I did not buy it as a gift as well because I know it will end up in my daughter's hand. And difficult to remove colors are lethal in the hands of children!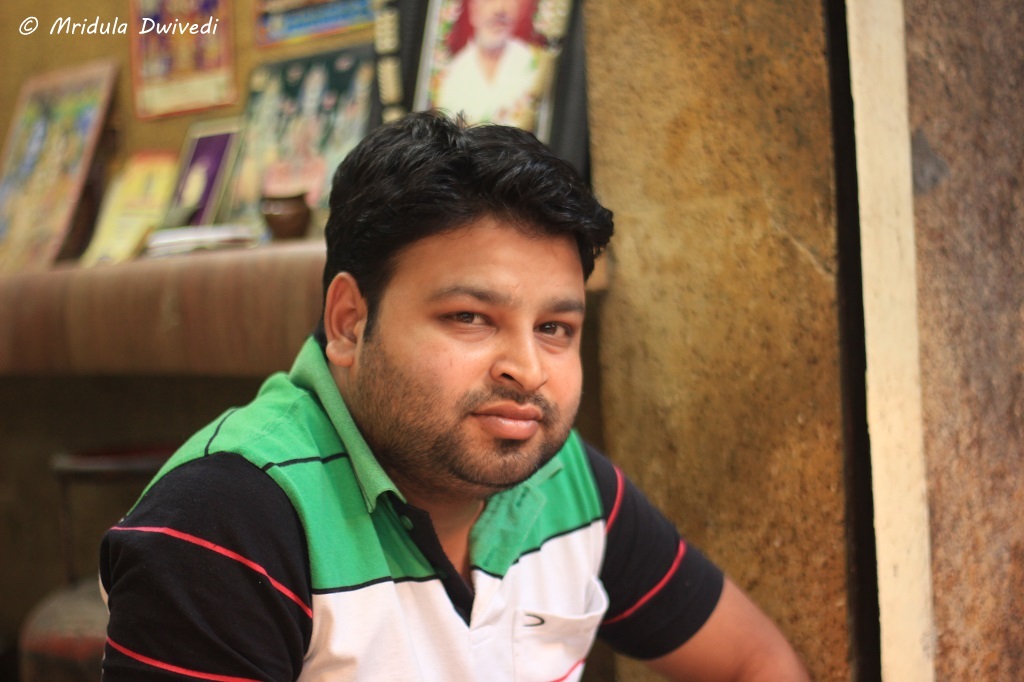 The shop is called Raju Bhai ki Jalebi but the person in-charge is Sachin. They make jalebi only at specific times. If you want to eat it you have to come then!
I quite enjoyed my hot plate of Jalebis! They came out right off the kadahi and I had to wait a while or else I would burn my fingers.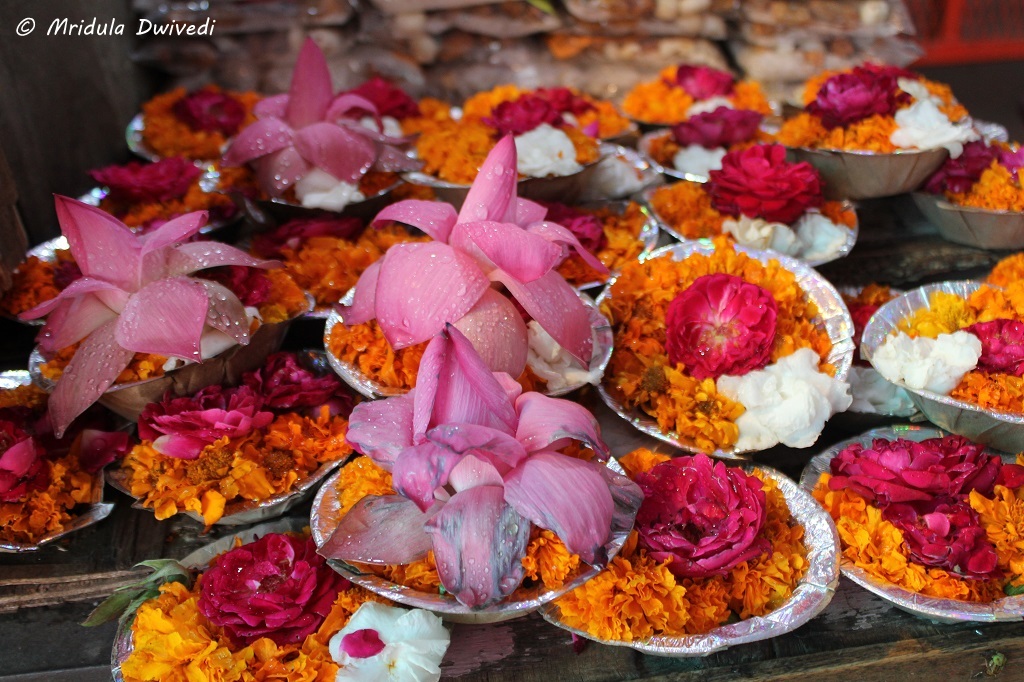 Where there are temples, there are flowers as offerings. And where there are offerings, there is a pretty picture.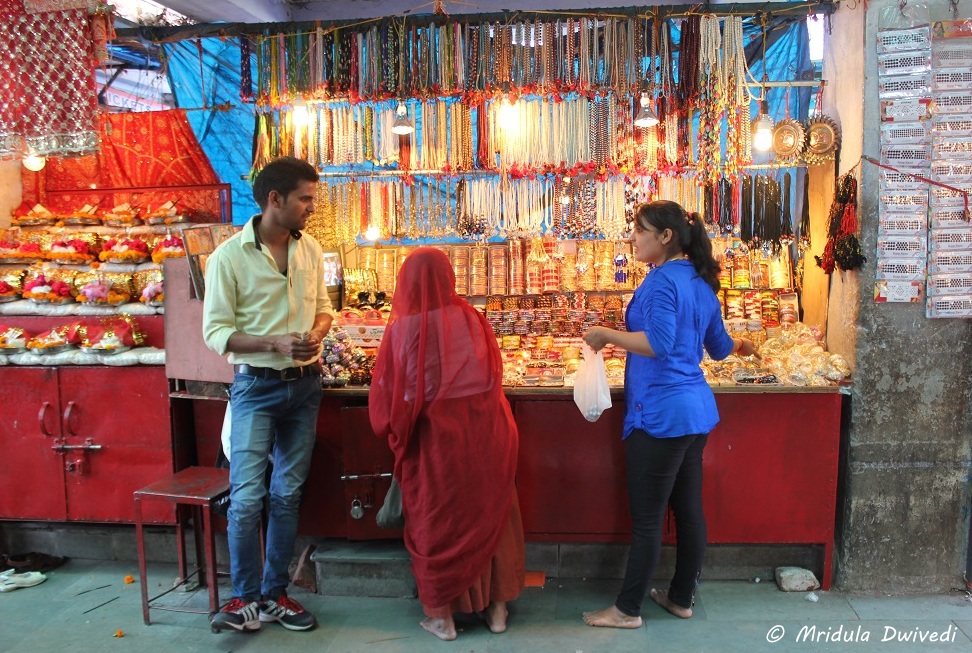 The girl was shopping with her mother. The mother went about it quietly. The daughter asked the shopkeeper, "What is good among all this?" He replied, "Everything at my shop is good!"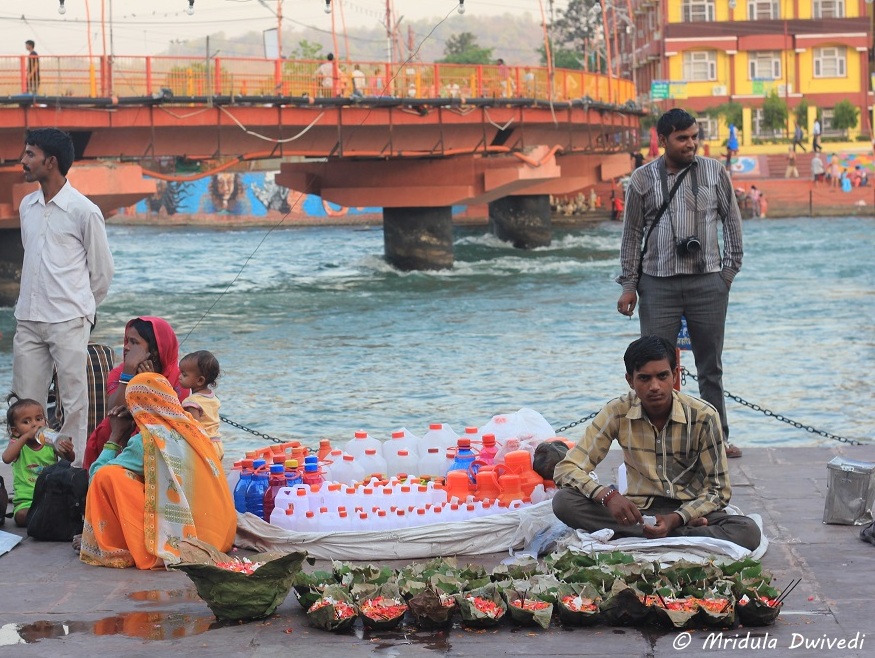 At Har Ki Pauri, offerings and water bottles are a common site. Bottles are handy if you wish to carry the water back home but forgot to take a container with you!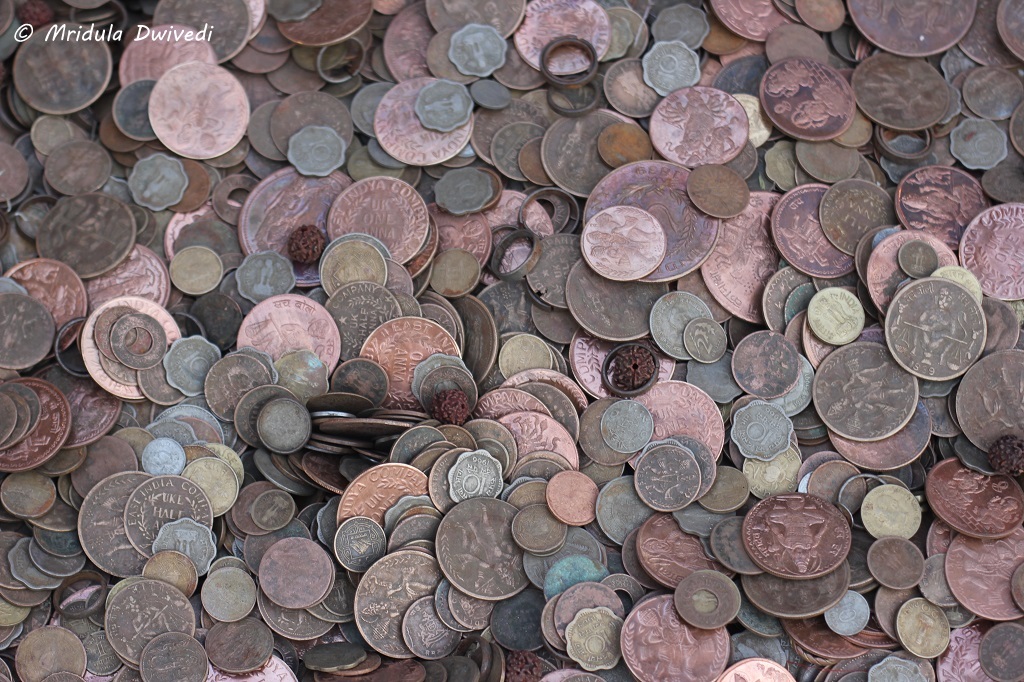 Not sure what these old coins are for? Is it an offering? I hope it is not thrown into the river. That would be bad.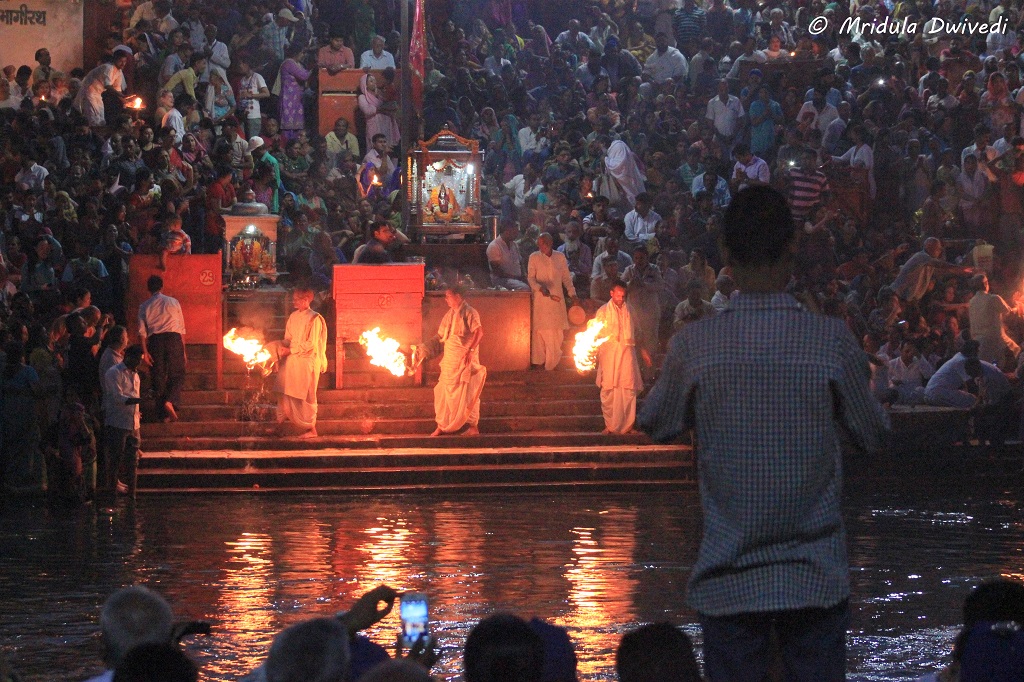 The young boy had a front row seat. And yet towards the end he decided to stand up. People shouted at him to sit down but he refused to budge. I have to say he was the only one. No one else created any nuisance. It was a beautiful stay overall.
PS. My trip to Haridwar was sponsored by Alpana Hotel!