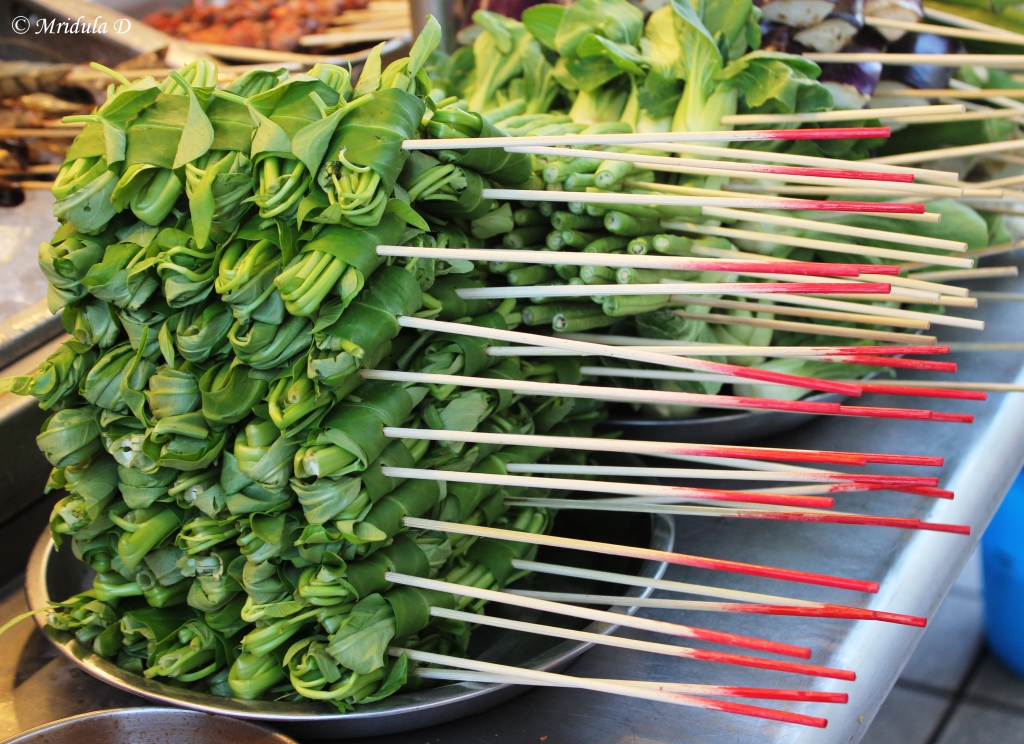 It seems that Malaysians are very passionate about their food. The three days that I have spent here, I must have gained five kilos. I am glad I am going to the the Everest Base Camp trek after this, hopefully I will lose some of this weight. The food in the picture was clicked at the China Town in KL. Non-vegetarian food is the preferred one but as a vegetarian I have done fine.
What I am worried about is the amount of food I am consuming particularly sweets. I think I have polished off two full plates of sweets, a plate of pasta, some rice and fruits and more rice and more sweets. When I talk to the people here they say they are very fond of food and they have to have various meals, so they think I am behaving normally. Looks like I am picking up the habit. And to top it off I drink the tea without sugar, as if it would make any difference! At the same time I am craving for another of those cakes.
I wish I had a few more days in Malaysia! It is too soon to say goodbye.