Did you notice that IGI T3 (that is the international airport in New Delhi) has a transit hotel now? I have to admit I didn't till I got invited to write about it. So I spent some time at the Eaton Smart Transit Hotel today.  I will give you the hotel report a little later, I will start with the spa which is called the Essentials Spa. I was asked beforehand what treatment I would like to take. I have to admit the entire menu was tempting with some quite exotic stuff like Hot Stone Massage, Neem Body Wrap etc. but I decided to go with the more conventional Aromatherapy.
To get inside T3 if you are not traveling is a story in itself but I will pass that one. After getting escorted inside the hotel on the domestic side the first thing on the agenda was the spa actually. While I was standing and filling the form for the massage I noticed these beautiful flowers at the reception.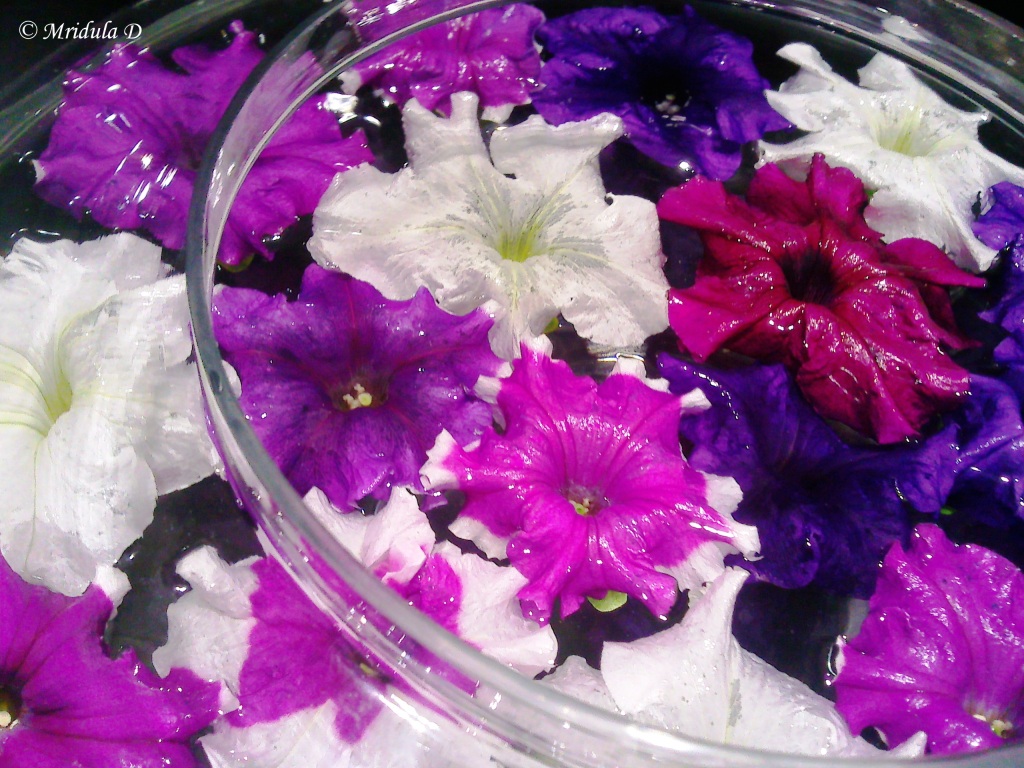 As soon as I started clicking a picture (and only a cell phone was allowed) Esther remarked, "My flowers are very sensitive". I got wondering if she was protective about people photographing her flowers but then she remaked, "We have to change it daily or else they wilt." She was my therapist for the day as well.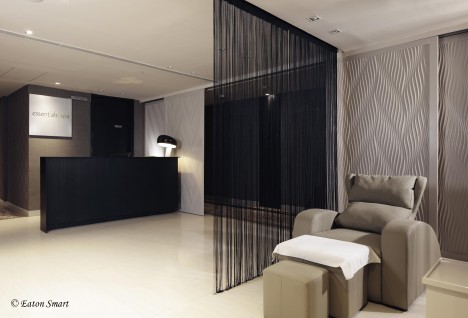 If you peer hard you can see I am using some of the hotel pictures with their permission. That is the outcome of only having a cell phone to photograph! We did not take long in the spa lobby that you can see above. I soon entered the room and a few minutes later I was ready for the massage.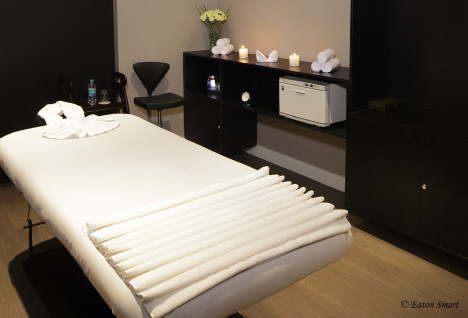 All the while the massage was on I was wondering how nice this would feel to a weary traveler, if it felt so good to me when I had just started from home less than an hour ago.
I am quite ticklish and usually the lady giving me the massage and I have a good laugh because I can't stop giggling. I think I giggle on an average  20 times during a session. I have to grant it to Esther, I don't know how she managed it, but I didn't giggle even once during this session. And that is quite something! I had the most relaxing 45 minutes with her and I emerged quite rejuvenated after the session.
And imagine in all this while I never even noticed the sign hotel when I went to T3!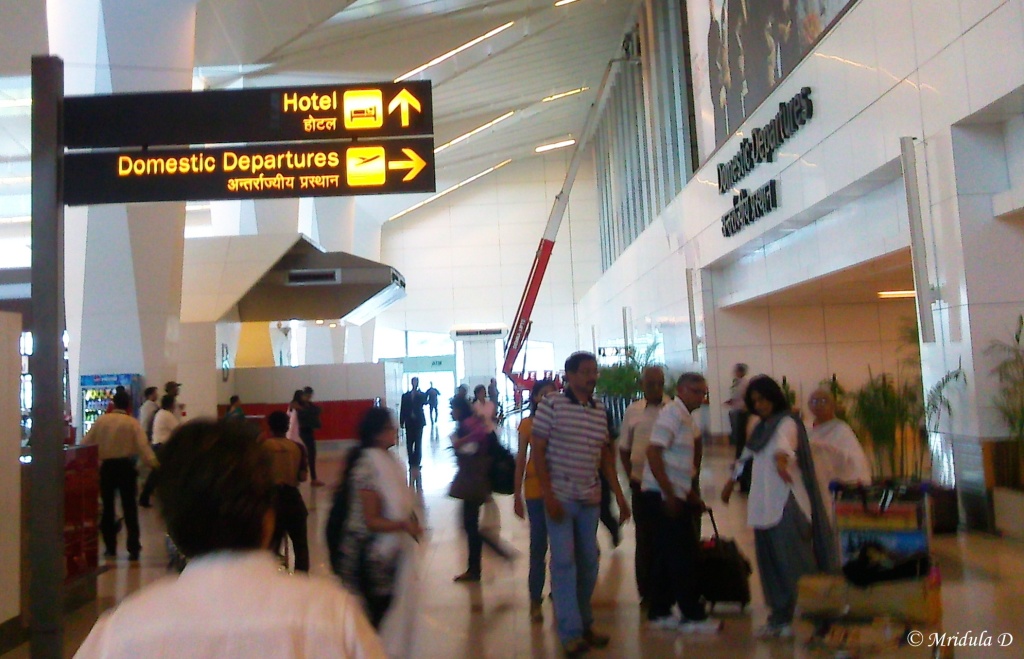 Next time check out Eaton Smart if you are at T3 for a long time and you need a place to crash.