Sharjah, Dubai and Ajman are next door neighbors. My thought before visiting was, "how different can be the dress code for women in the three Emirates?" The answer is very different. I was in Sharjah for  few days in February on invitation of Sharjah Tourism Board and Air Arabia. I was in Dubai in December last year. But when it comes to dress code for women in Sharjah, it is different from its neighbors.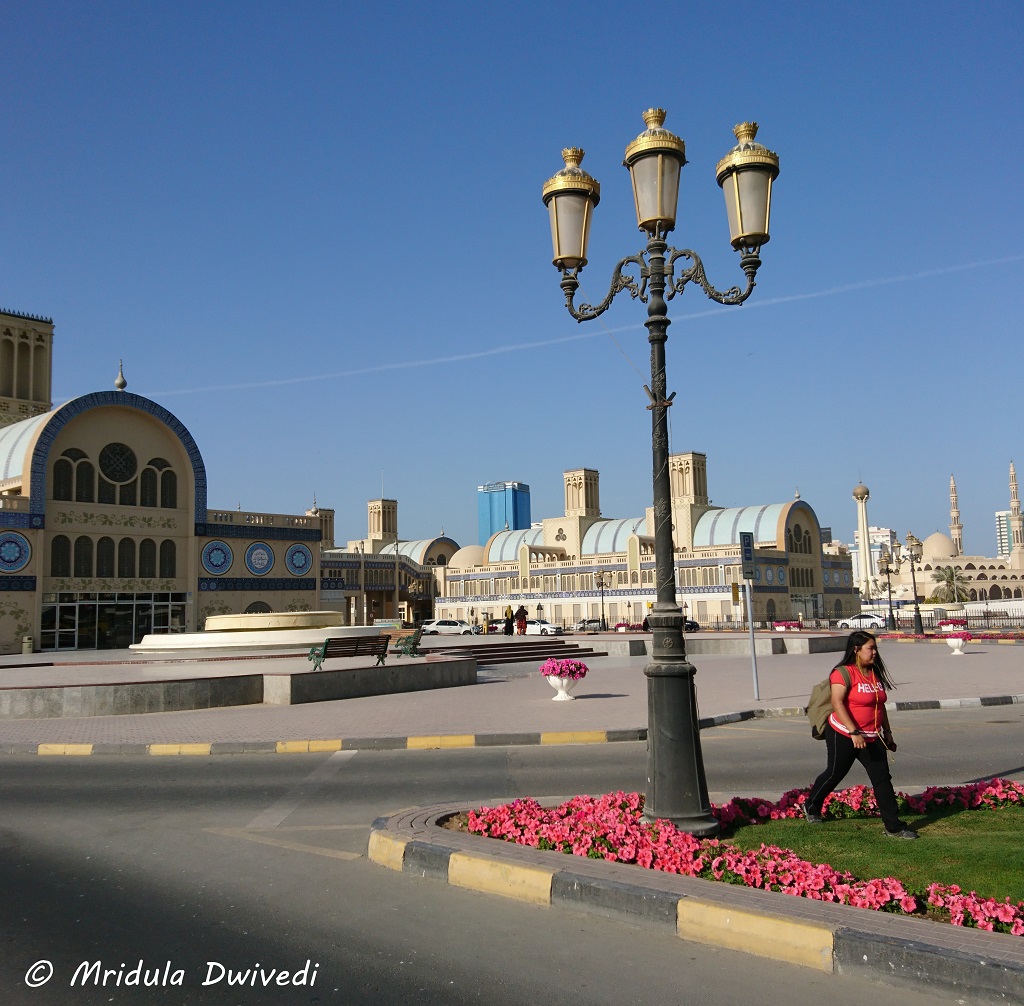 The official policy will ask you to cover your shoulders and knees (this is true for both men and women) and you are perfectly fine in a jeans and T-shirt. However in Sharjah I heard additional qualifications, clothes should not be too tight, not too transparent, etc.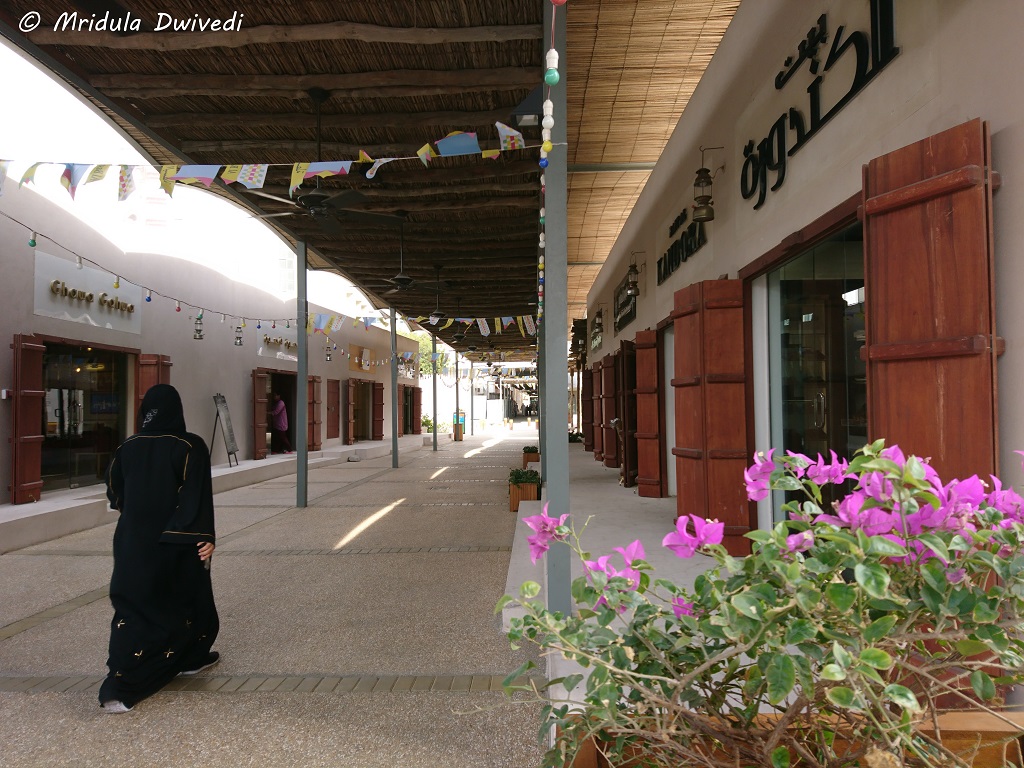 Many local women dress conservatively, in abaya and hijab. Abaya is the loose garment that covers the body and hijab is the headgear. But they do not cover their face. A tourist is not at all expected to dress like this.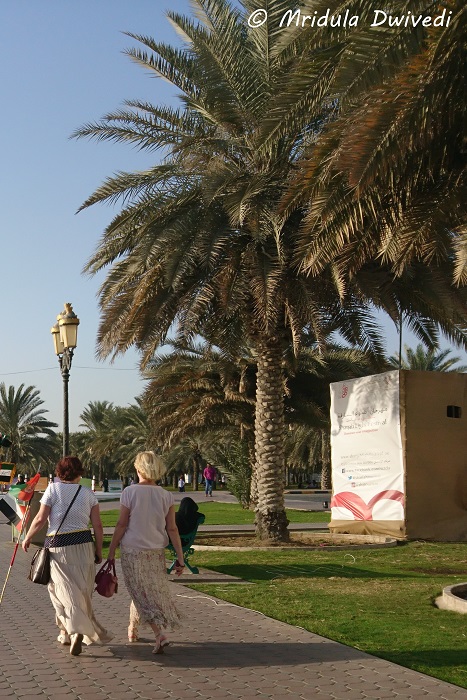 Here is what I saw women actually wearing on the streets- two women walking on the waterfront in skirts and T-shirts but you can see the skirts are long!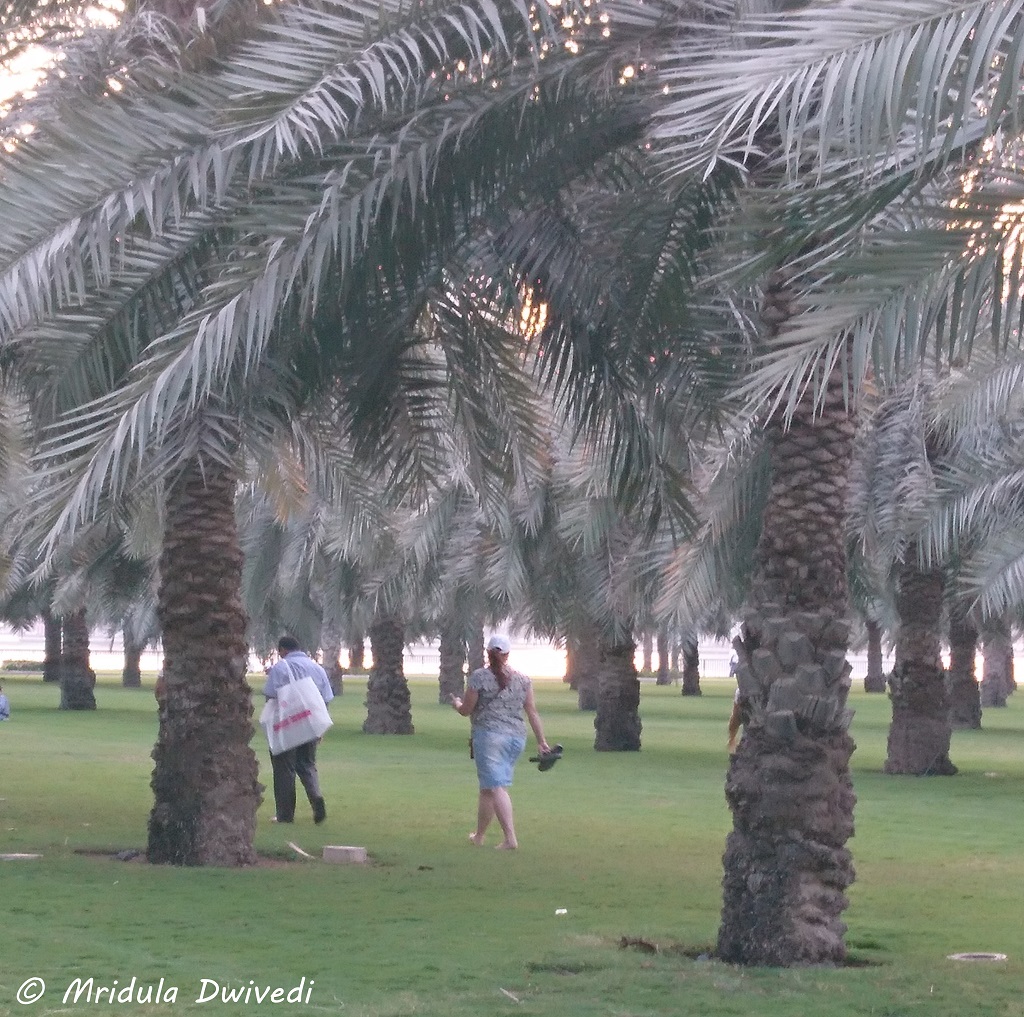 Then I got a glimpse of this woman walking far away, in a shorter skirt but still covering the knee. And while I am talking about photographing people, here is another thing to consider. Ask people, particularly who are dressed traditionally before you photograph them. This is true for both men and women. It is a bigger deal for women. I saw panic in school girls because someone photographed them. They came to our tour guide and complained. They were not creating a ruckus but they were truly upset. So do remember this when you are out on streets in Sharjah.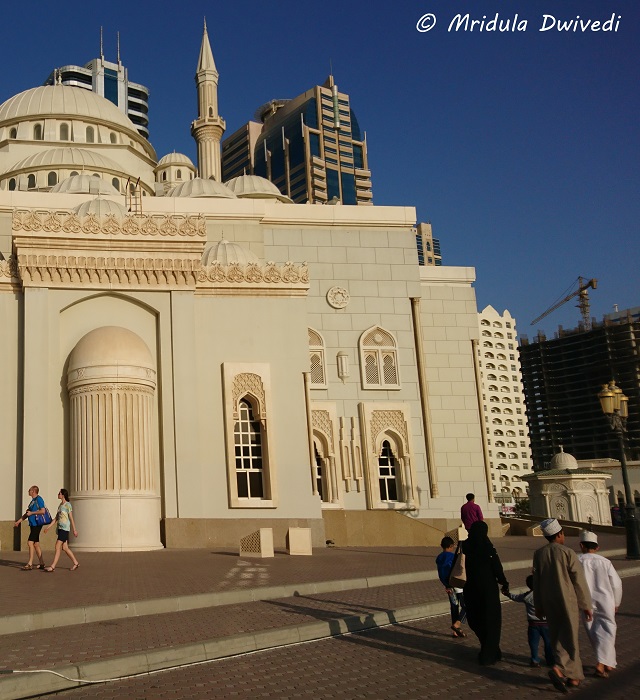 No one will stop you or say anything if you wore shorts, but you will stand out. I saw this couple walking in shorts near Al Noor Mosque but I did not saw too many people in shorts.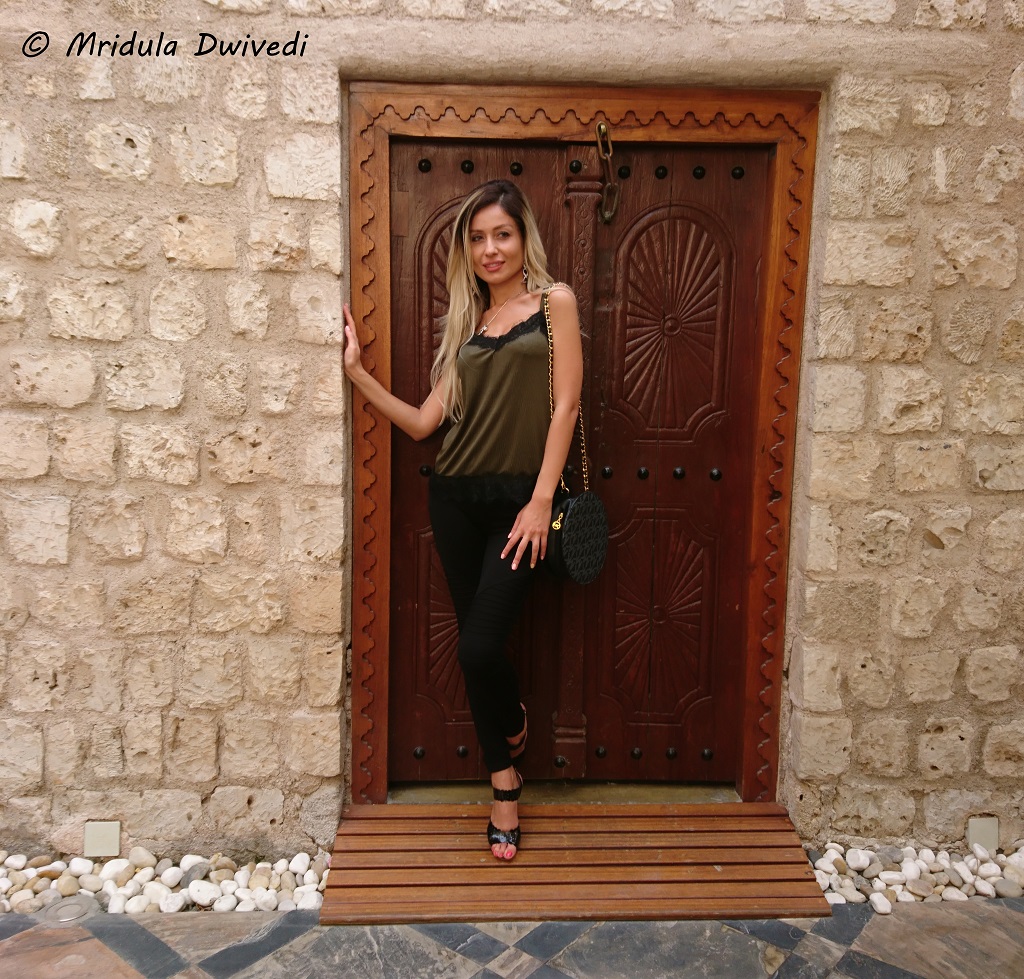 There was a FAM going on for media from another country and they dressed more like they would at home. Once again you can wear sleeveless and short dresses, more so if you are a part of a big group but you will stand out in Sharjah. Also I am not sure how respectful it is to the local culture.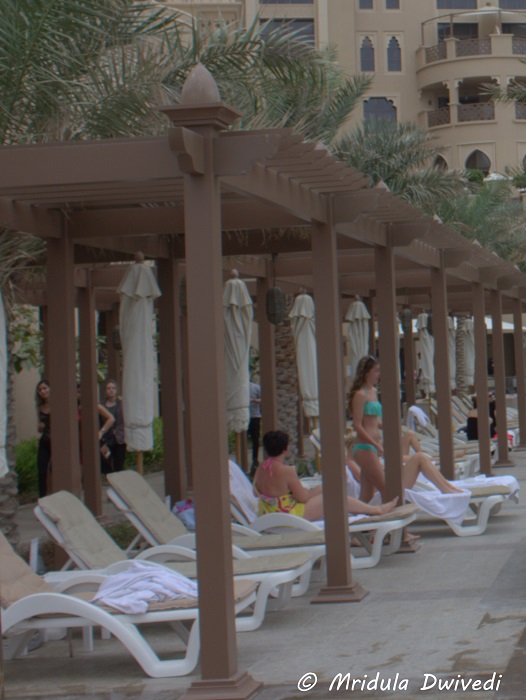 Within five star resorts it is another matter. By the pool side or by the beach, I saw women wearing bikini. I did not go to a public beach in Sharjah so I am not sure about it, but from what I saw, I am sure one will once again stand out in a bikini on a public beach.
In my hotel, The Royal Tulip Act, I went for a swim. There were three kids in the pool and their father was sitting by the pool in the traditional Arabic dress. I decided to wear a single piece swimming costume. I went to a corner and did a few laps. The kids kept playing and their father kept telling them not to create a ruckus. Then came an Asian girl in a bikini and the father immediately took out his kids out of the pool and they went away. I did not understand the language but this is my best guess based on what I saw.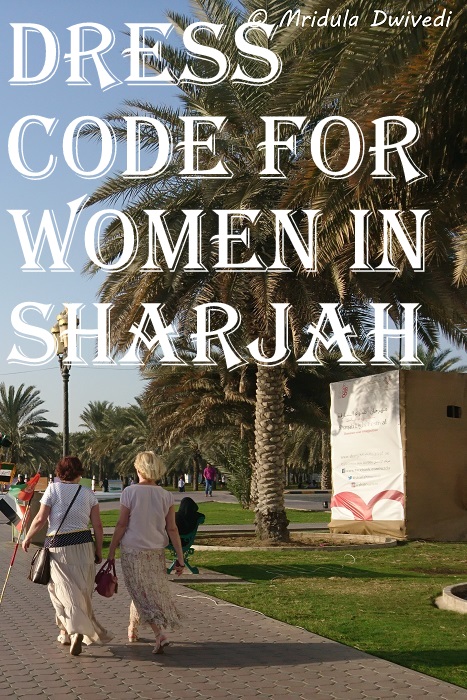 To sum up, I found Sharjah to be a little more conservative than Dubai and Ajman (I will discuss Ajman in a separate post) when it comes to the dress code for women. You will not stand out in a jeans and T-shirt but short dresses and sleeveless will make you stand out. You can still wear it, but less women do so. I, for my entire stay, dressed in jeans and shirts that had longer sleeves. In the end it is your choice how you decide to dress but I tried to give you a sketch of what is respectful to the local culture.
PS. I was invited to Sharjah by the Sharjah Tourism Board and Air Arabia.