Diwali is a festival that holds a special place in my heart. It is difficult to say what I used to like more as a kid- the sweets, the lights or the crackers. During the 1980s I was growing up in a small town in UP and Diwali meant an off from school for a few days, that in itself was a lot of fun. But as a child the anticipation of the festival used to be great! That was the time when the homes would be decorated with just diyas and candles, for electric lights had not made an entry back then. I still remember going to the roof of our home and arranging the diyas before the sun set.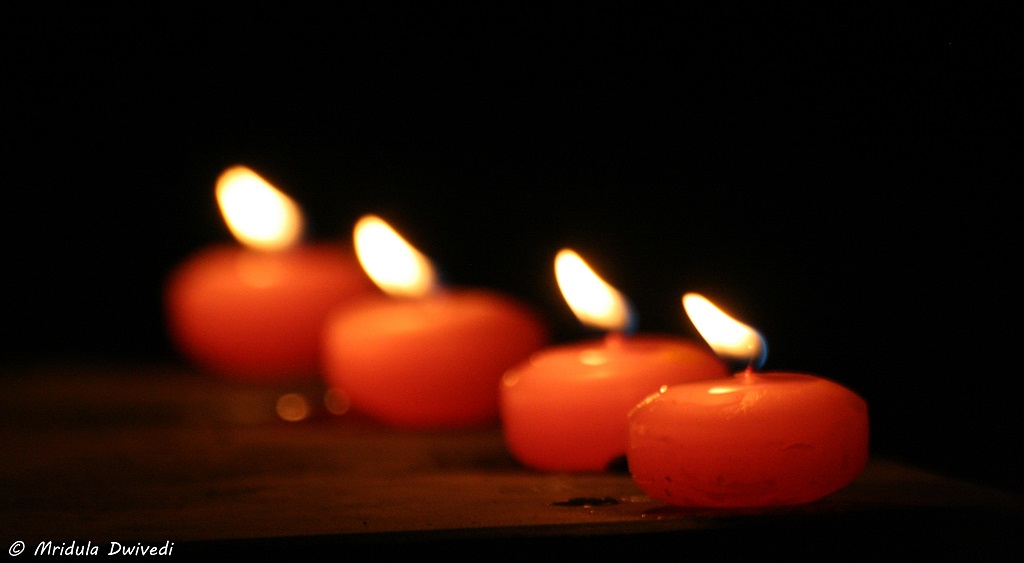 By the 90s, I had grown up and had to shift away from my home, to pursue my college education and that was the first year I truly missed Diwali. Watching this video of Lufthansa today, brought back all those memories and made me realize exactly how my parents must have felt, with me missing Diwali. Quite emotional, the video shows this grandfather missing his granddaughter on the occasion of Diwali and makes us realize how much we wish to be with our loved ones.
However, with my brother's sons (my nephews, also known on this blog as Brat 1 and Brat 2) were young and their mischief had taken over the festivities back home. They were just ballistic about Diwali.  So apart from a few odd Diwalis while doing my Masters and Ph.D. I always managed to come home every single time.
Then came the early 2000s and the Brats 1 and 2 had grown up too, now in college. I started working and was married! Soon my parents shifted right close to our home, so festivities were again celebrated together. However, without the sound of young laughter in the home, Diwali felt a little fiki (flat).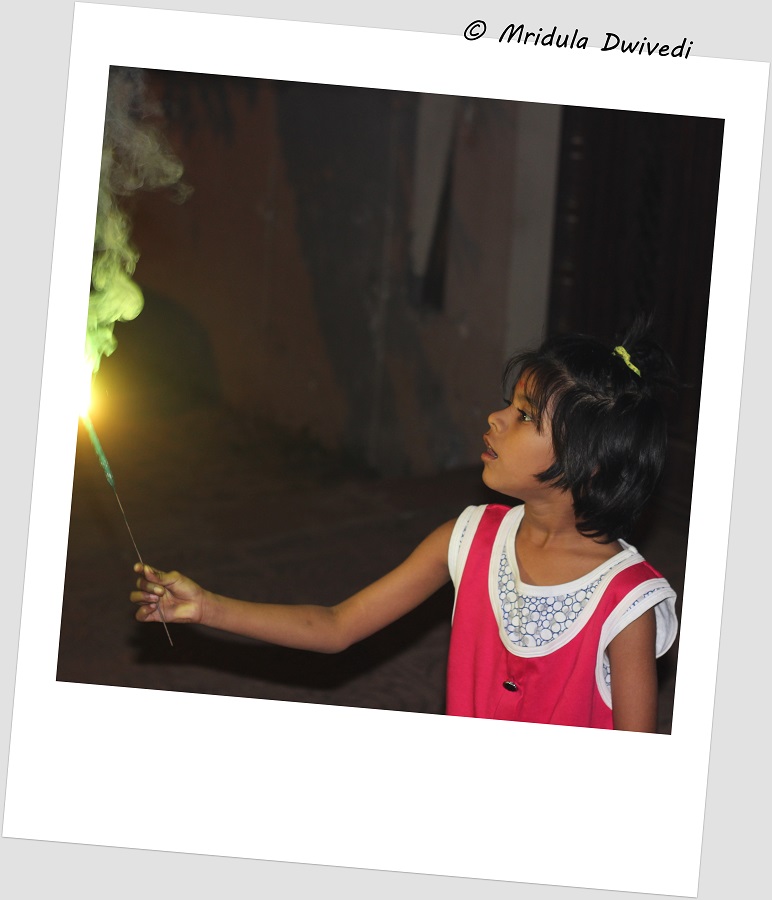 Then we adopted our daughter Chhavi in 2009 and we were back to enjoying everything with even more enthusiasm. And we make sure we give her everything she wants, from lights to crackers. We still like simple diyas and candles but Chhavi, the youngest member of the family is sure the boss when it comes to the festivities. The grandparents too take a special pleasure in giving in to her each and every wish! I guess we are especially lucky that we still stay close to each-other to celebrate Diwali together. But my heart goes out to the people who are far away from each-other during Diwali. May they get together and enjoy it like the old times too!
So to bring back the old Diwali memories and light new ones, I really Love what Lufthansa is doing. They have this great surprise campaign going on where you can register your wish and get a chance to win free tickets for yourself and your loved ones! And not only can you get to fulfill your wish, but you can go one step ahead and help a needy child by just registering your wish! So, just go their website  make a wish, help a child and even illuminate a plane!