I consider Dhankar to be one of the most stunning places in the entire Spiti in Himachal Pradesh. I went there first in 2007 when Seshadri, Dilip and I were trekking in the region. We started our trek from Langza and ended at Dhankar. I was extremely thrilled to go back to Dhankar in 2015. I was quite curious to see what might have changed in the intervening years. I was an Assistant Professor back then in 2007 and I was going back after quitting my job in 2015!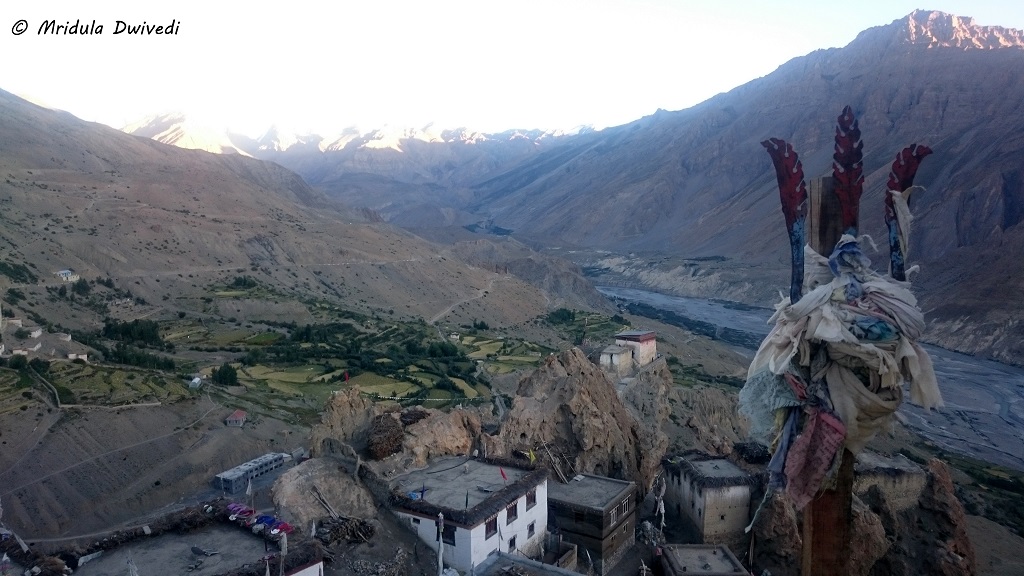 We did a homestay trek together. I remembered my host in Dhankar so well even now.  Her name was Asha. She was the only woman who spoke such good Hindi among all my hosts! I remembered her home because it was right next to the fort. I wanted to meet her, if possible.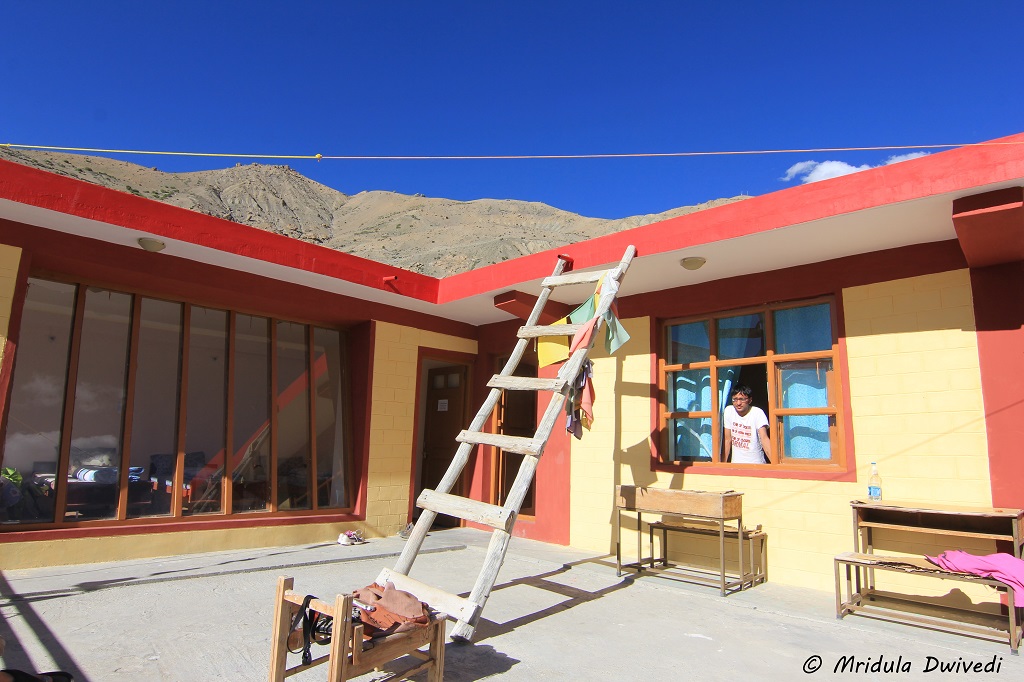 This time we were staying at the Monastery Guesthouse in Dhankar. It has six-seven rooms in all. It is run by a young man from Shimla now.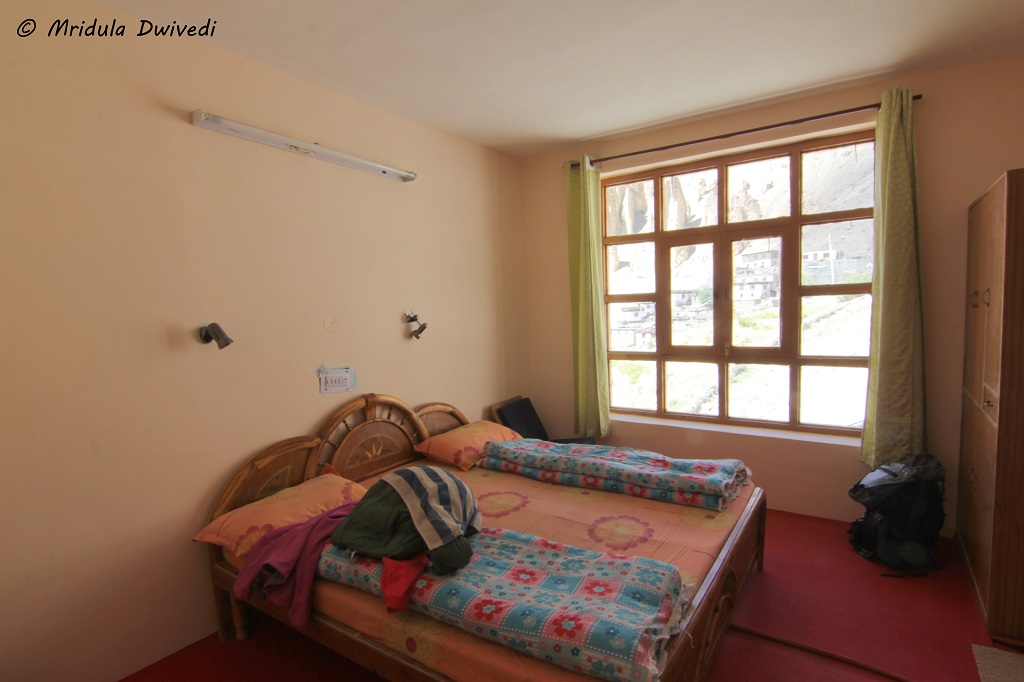 The monastery guesthouse was there in 2007 as well but I do not have much idea about it as I didn't stay there. There is another small guest house in the village now. Otherwise homestay is still the dominant option in Dhankar.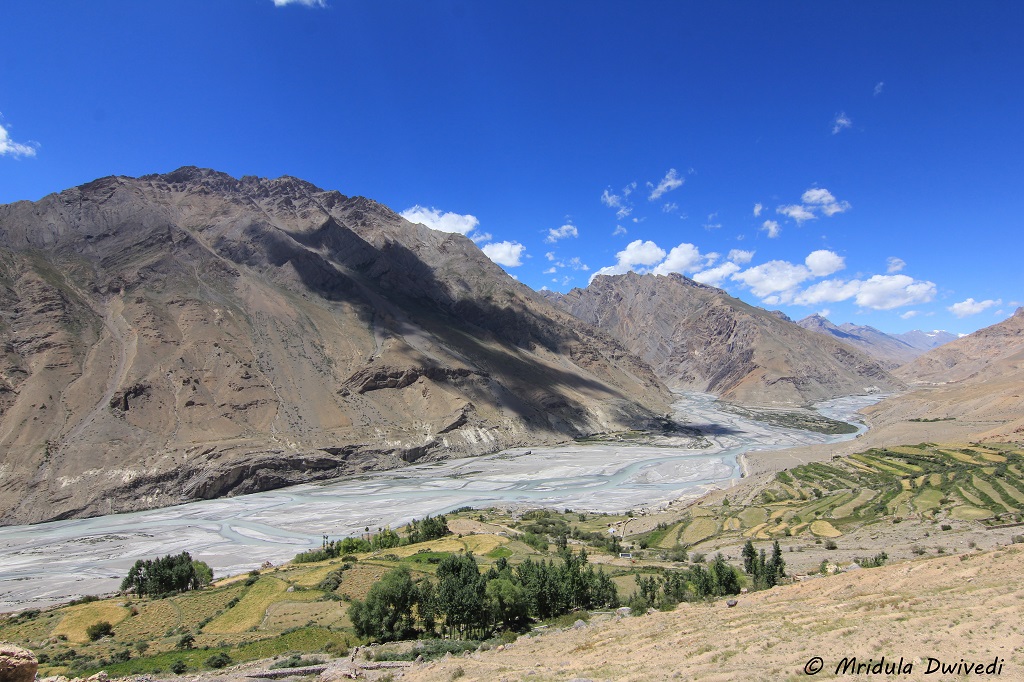 Dhankar is a village perched high up in the mountains. The house are along a semi-circle. Spiti River flows next to it. It has an old monastery, a fort almost in ruins and a new monastery. Above the village are the earth pillars standing guard. It is a surreal place! And in that aspect it remains exactly the same.
Seshadri and I trekked to the Dhankar Lake in 2007, this time I could not do the trek so I missed out on revisiting the beautiful lake. For that I am quite willing to make another trip to the region!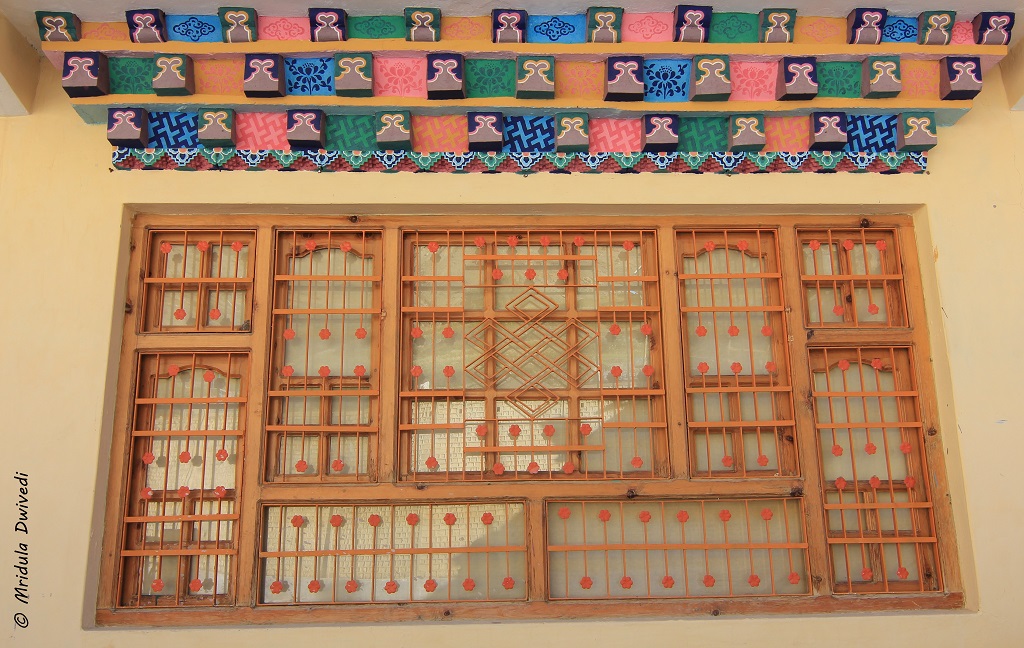 In 2007 there were no shops in Dhankar that opened for the length of the day. There are two shops now one with the monastery and another in the village but none of them are open for the entire business day. I was told that I could go and ask the monks to open the shop if I needed something. Not much has changed in that respect.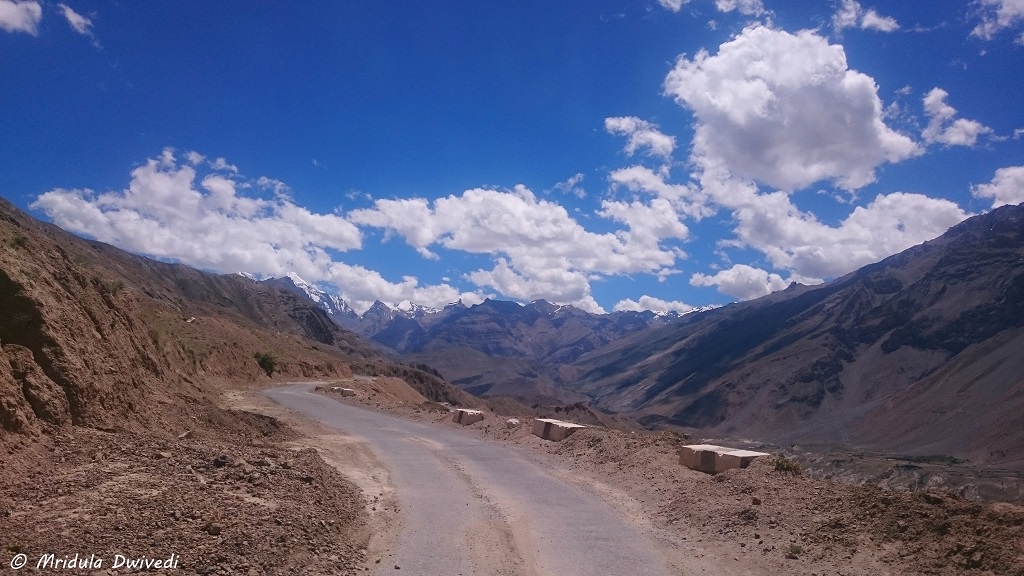 There was no phone connection at Dhankar, landline or mobil,e and it remains the same in 2015. It is said that BSNL mobiles will come to the village the next year though. There was electricity and road way back in 2007 so it is there in 2005 as well.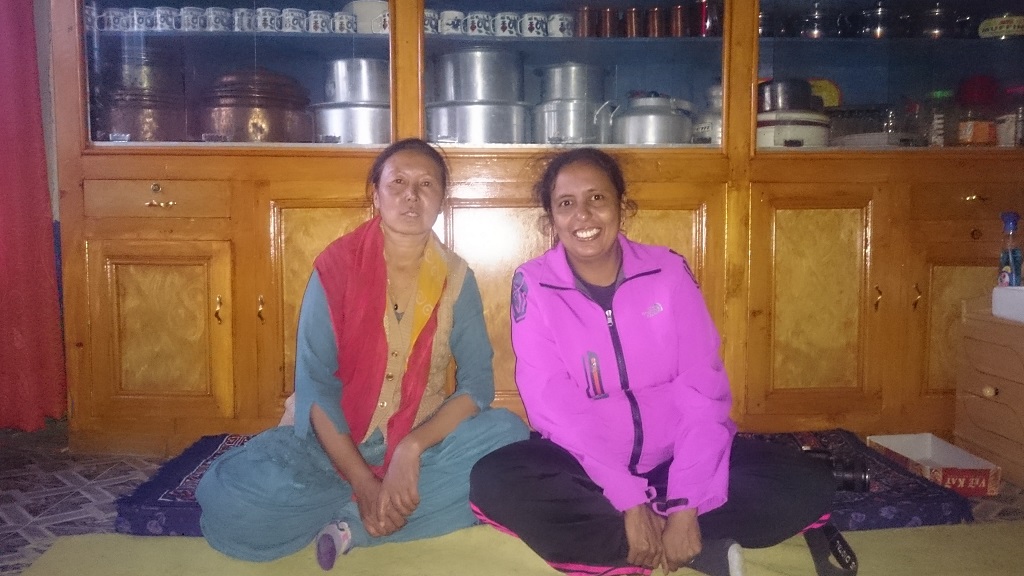 We walked to the fort in the evening on my recent trip. I remembered it well as we would keep running to the fort every hour from Asha's home. While I was standing on top of the fort I saw a lady come out on what I thought was my previous homestay. I asked her in Hindi, "Is this Asha ji's home?" Surprised she turned back and said yes. I told her I stayed with her in 2007. She immediately invited all five of us for tea! I could make out she didn't remember me. That is how people of Spiti are, they will ask you to tea if they don't remember you!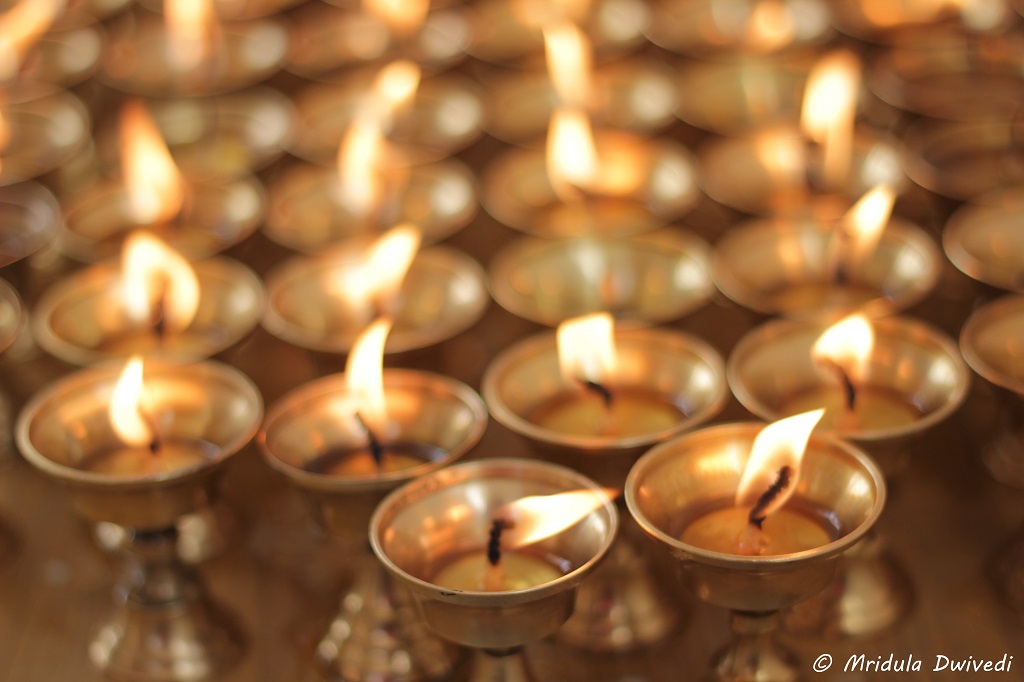 We had a chat about my stay in 2007. I learned that she didn't keep well last year and had to undergo an operation in Delhi. But she was recovering well. Her daughter studied in Kinnaur and she was now in 10th standard! I felt so happy to meet Asha again. I asked her if fetching water was still an issue in the village to which she said no in summers water was not a problem at all as there are pipelines now. I was happy to hear that because in 2007 one of her biggest complaint was about fetching the water!
I feel it in my bones that I will go back to Spiti soon and if I go back to Dhankar I am going to meet Asha again and give her the pictures we clicked this time.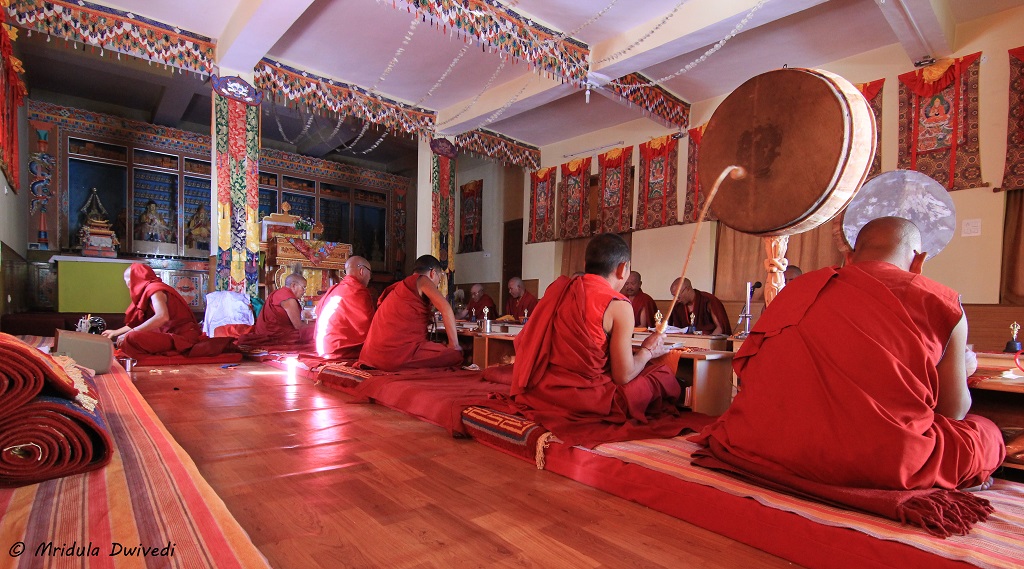 So how much has Dhankar changed in the last eight years? While I leave the final judgement to you but if you will ask me, not much has changed. Whether it is a good thing or not, I don't know.