If someone would have said to me in January that Colombo would be my last international trip for a long time, I would have laughed! But here we all are, sitting at home more or less across the globe! Because Colombo is my last trip before the pandemic I hold it all the more close to my heart! I tried hard to write a normal post without all this; I just kept staring at a blank screen! Though let's get back to the story of Pendi!
When my friend Riaan called me to invite for a design trip to Colombo, I hesitated for a moment. I told him, he knew me and I was not the designer type! He was still confident that we would have fun and that is what we did on the trip!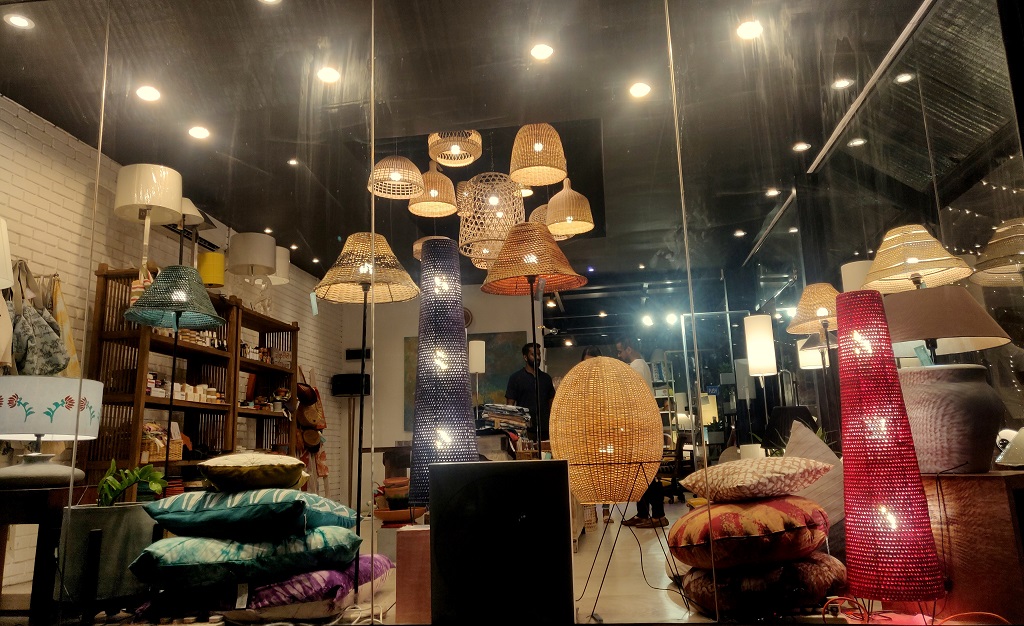 Pendi is a design store founded on the belief "that traditional Sri Lankan crafts and skills could be reinvented and reinterpreted to reflect the contemporary Sri Lankan lifestyle." Founded by husband and wife Natalie Pendigrast & Dilanke Hettiaratchi, Natalie brings the design flair and inspiration and Dilanke the business head to the team! They closely work with a host of Sri Lankan designers and the feel of the store is like finding a treasure trove!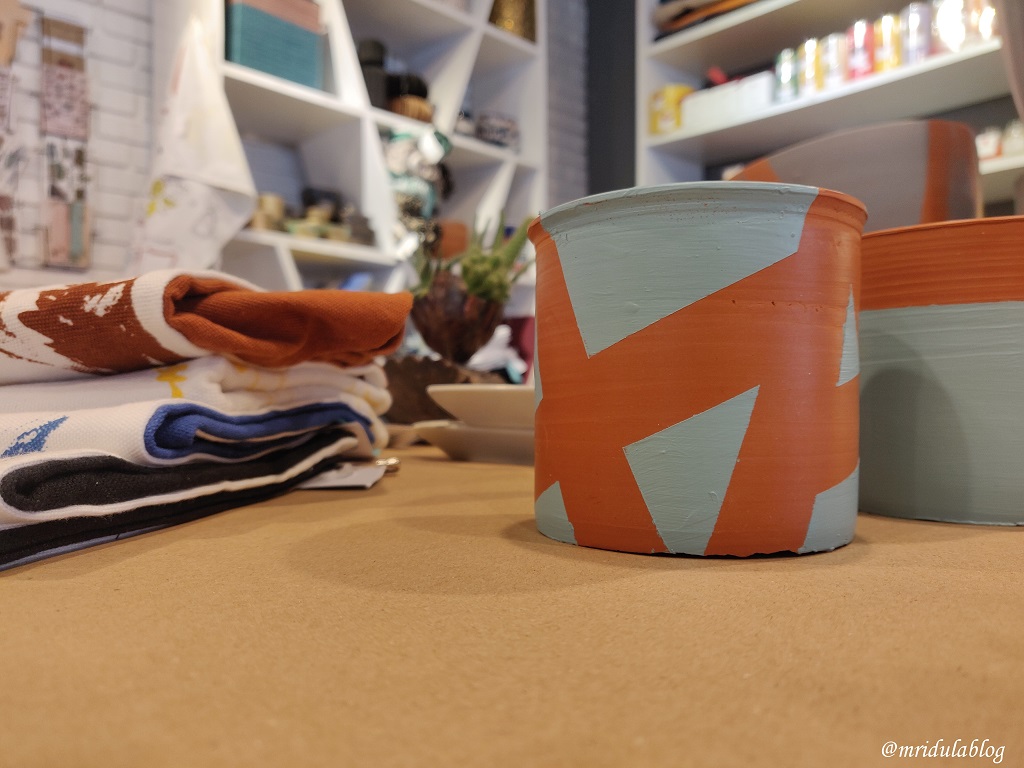 I spent a lot of time at the store interacting with the designers and making to learn things with them. I quite admired Ena of Ena Designs. We were trying to use paint and tape to decorate a flower pot (pictured above) when I mentioned my reservation, I can't do anything crafty. She asked me to relax and go with the flow! What she did was so simple and yet elegant and even I could do it!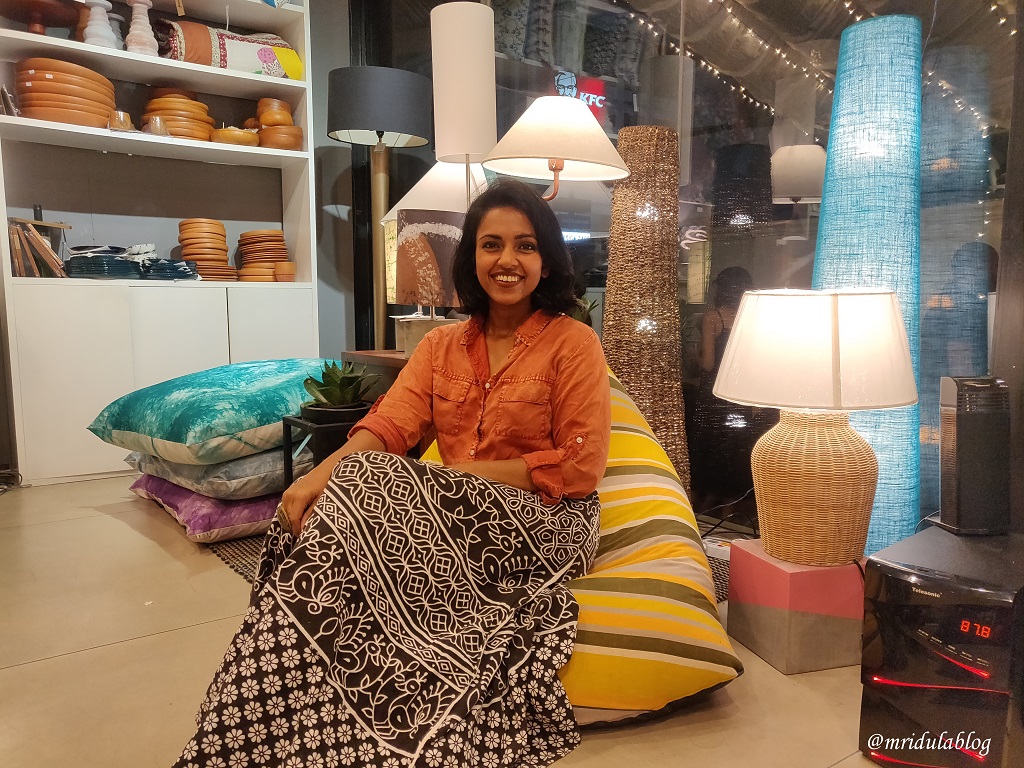 Then there were the bean bags from ApiHappi, I have tried a few of them in my life but never found anything as comfortable as them! Throughout the evening we were standing and talking and laughing a lot. But when I needed rest, the bean bags were my go to place!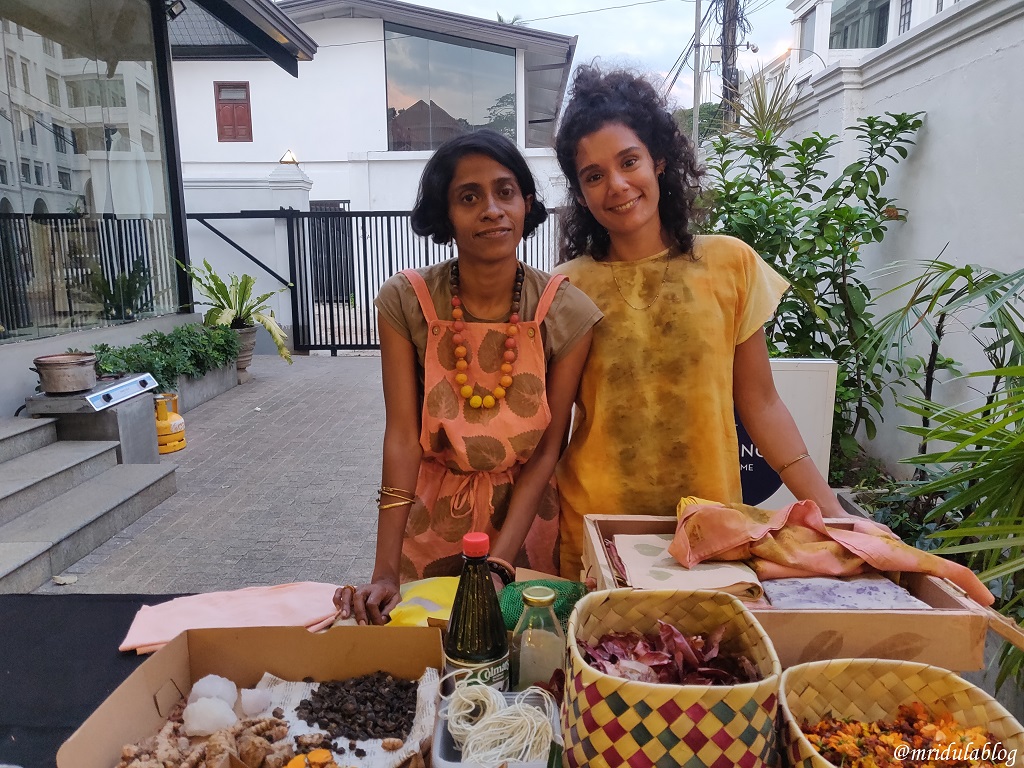 Then the lovely ladies from the Botanic Hues showed me how to use flowers, leaves, turmeric and such natural sources to die a cloth! And the best bit, I got to carry the fabric that I painted with flowers!
Throughout that evening, I interacted with designers with a lot of food and drinks in between. I am not an extrovert but while I am writing this, I feel rueful about that human connect, meeting people that we completely took for granted!
Anyway, this too shall pass, and one day I will go back to traveling again! I would quote from Pendi's Instagram post-
"All of our neighbours have lit oil lamps and lanterns in solidarity this year. We can't go out. We can't look at the lights and displays together or spend vesak the way we usually would. With people.
Watching the lamps being lit, I felt a little emotional. We've all had two difficult years in a row and, there's hardly anyone who wouldn't be anxious or worried about the uncertainty of our future.
But looking at the colourful lanterns and oil lamps lit by our neighbours gives me hope. Hope in our solidarity and resilience. Hope that things will get better. Hope that we will all come out of this a little kinder, more patient and empathetic towards each other."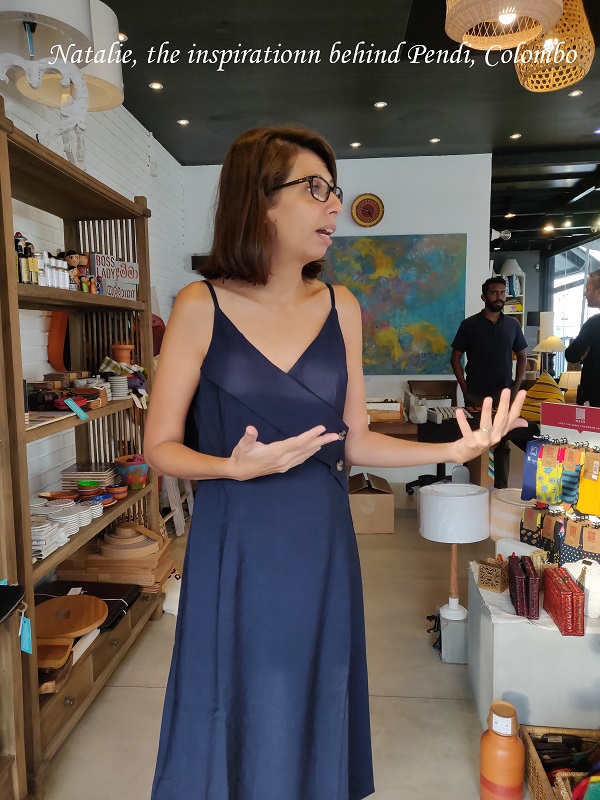 It was after reading that Instagram post, I found the courage to write about my travel experiences again, it took me sometime but then here I am, staying strong!
Here is a short video of my experience of my time at Pendi!