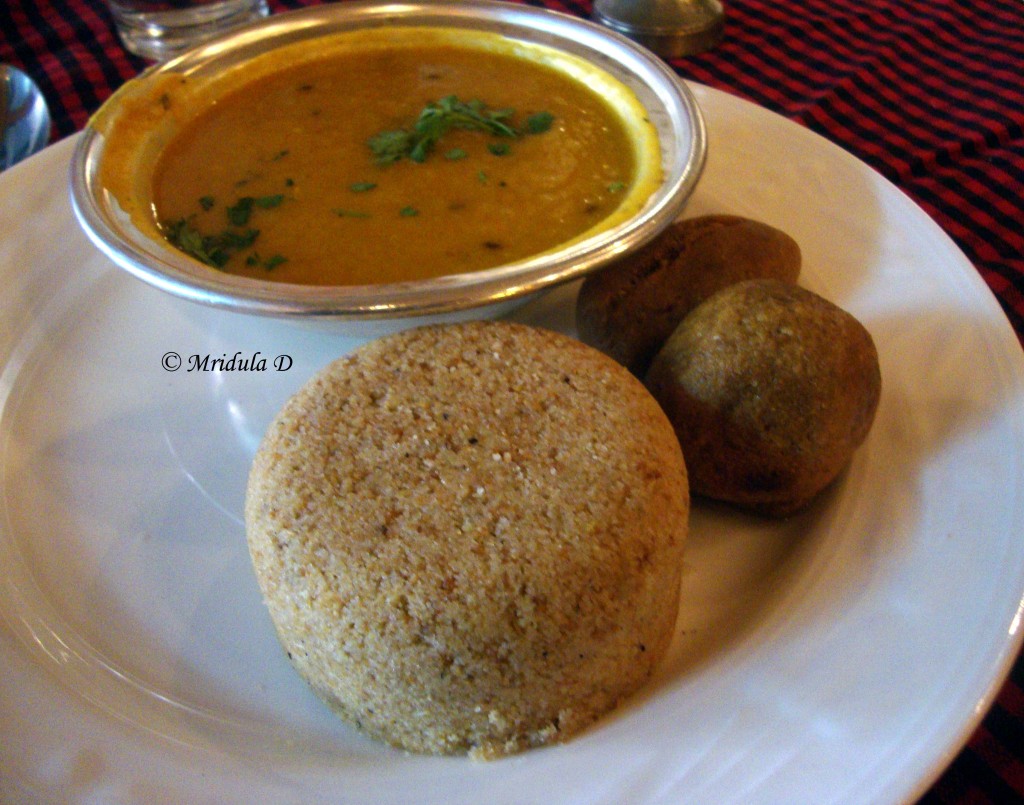 When you are tried after roaming for hours inside the Hawa Mahal in Jaipur where do you go for lunch? Chances are you would end up at LMB. What is LMB? It is actually quite unpretentious Lakshmi Misthan Bhandar (Lakshmi Sweet House) but it is no longer a sweet house. I have studied near Jaipur for 5 years and I remember being to this place (and Niros on MI Road) long back. I also vaguely remember that LMB was not this posh back then.
It is easy to find LMB in Jauhari Bazaar. It is shop number 100. I actually had forgotten all about this place. I had hired the audio from the Narrowcaster (no their website is not up to date on the attractions they cover) counter and while I was returning it I asked the young guy on the counter to recommend a restaurant. He recommended LMB and told me the location. When he mentioned it I of course remembered it from my college days as well.
The food at LMB is good. But I hate places which serve expensive food in small portions. For example the plate above cost me 260 rupees and look at the amount of Bati, just 2. If there was an option to get it if I wanted more, I was not told. While this quantity was just about sufficient for me, I could have probably done with one more Bati. The place was super busy at 2.00 pm. They have very good lassi and kulfi too.
Would I recommend the place? If you are traveling alone and want to eat peacefully, yes. But otherwise I will like to go to a dhaba which will charge less and give me more food on my platter. I won't mind paying for the food but I do have a big grudge against LMB for the size of the portion.