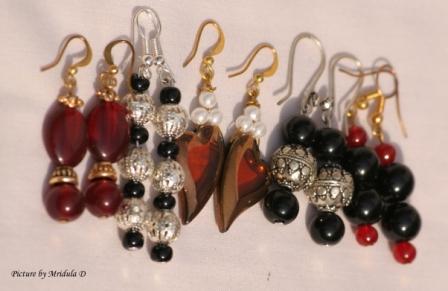 I started interacting with Chitra over her other blog, about temples. Then one day we connected on Facebook and then I discovered Chitra's Jewel Art. I have to admit I am not very fond of jewelery. But earrings are an exception. And I just way to lazy to go out and shop as well. So I really liked the idea that I can order it over the internet.
In the picture is my first round of purchase from Chitra. Second round is on the cards. Thank you Chitra.
PS. Chitra never asked me to do this post, it is my way of saying thank you.