When I say beauties on the roads of Kuala Terengganu in Malaysia I mean the modes of transport! When I spotted this bus first I was too far away to click a picture.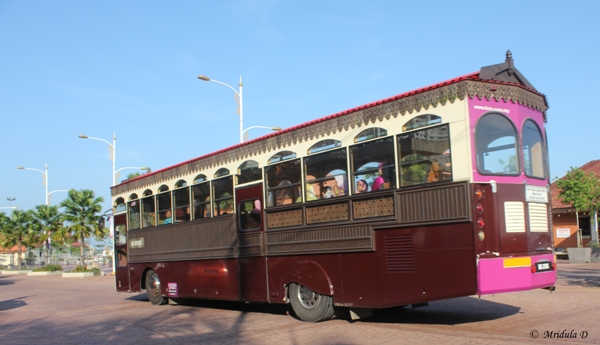 But the next day I saw it on the roads near the Shahbandar Jetty area. I was standing on a slightly elevated platform and I jumped quickly to the side of the road so that I could click a picture. This is the Heritage City Shuttle Town Bus for tourists and it looks very pretty on the roads.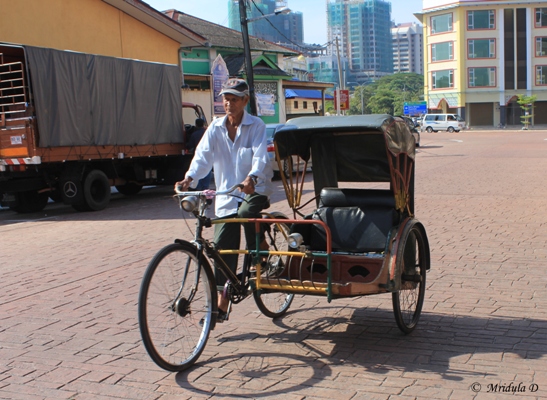 I spotted this cycle rickshaw around the central market. Notice the amount of traffic on the road! It is probably these small things that make another country so fascinating?