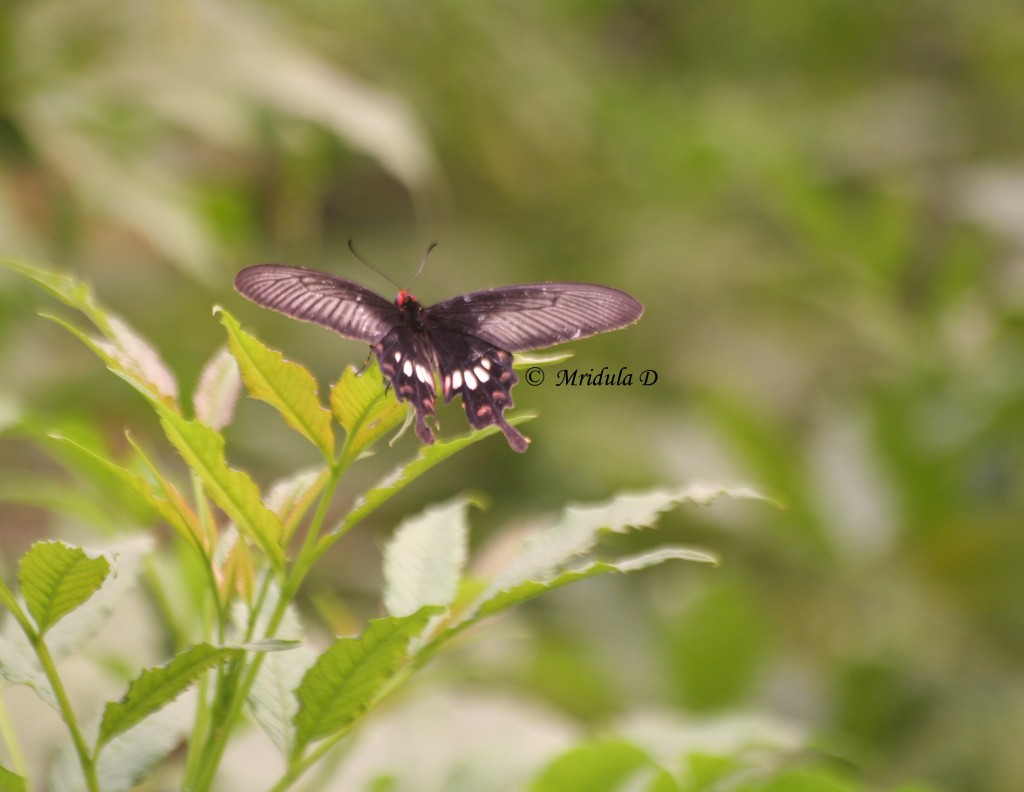 It is going to be butterflies till Monday 😀 After that I get to travel.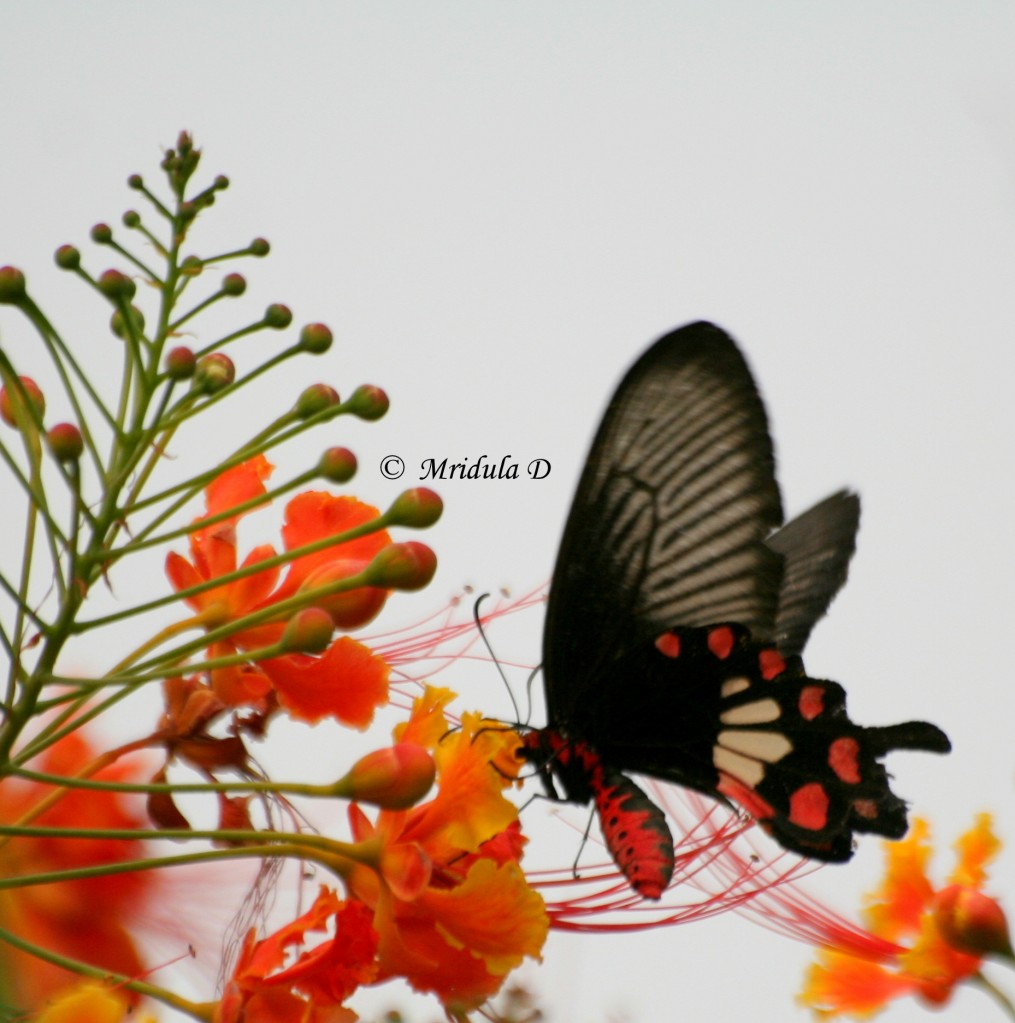 This is the side view of the same butterfly. I found the name of these flowers, they are aptly named peacock flowers.
And finally it condescended to pose for me!
PS. Today it has been one year with Chhavi. And what a year it has been!