I went to attend the inaugural Belmond Hotels media event at The Imperial in Delhi. There is an interesting story behind how I went to the event but I will leave it for another day. When I did a search about the company what caught my immediate attention was that they operate the Orient Express! I was smitten and I was looking forward to the event.
I reached at the venue on time. The staff at The Imperial was really courteous as they guided me to the venue Daniell's Tavern. Belmond representatives from Russia, Asia, South America and Europe were there. There were four tables in four corners and we could go and talk to all the 'corners of the world.' I had a long chat with Asni Muharam, director of sales and marketing, from Bali. For the event he was representing all the Belmond properties in Asia. He knew all the properties well. When I asked him which one was his favorite he told me I was asking a trick question!
After a long chat with Asmi I went to have a chat with Maritza Montero, regional director of sales and marketing, from Peru. It was her first trip to India. She asked me if I had been to Peru and I told her I wanted to but it is so far away and the airfare deadly expensive. She took me through all her beautiful properties in Peru. I then went to hear about the Italy properties with Elena Lamanna, area director of sales, for Italy and Mallorca.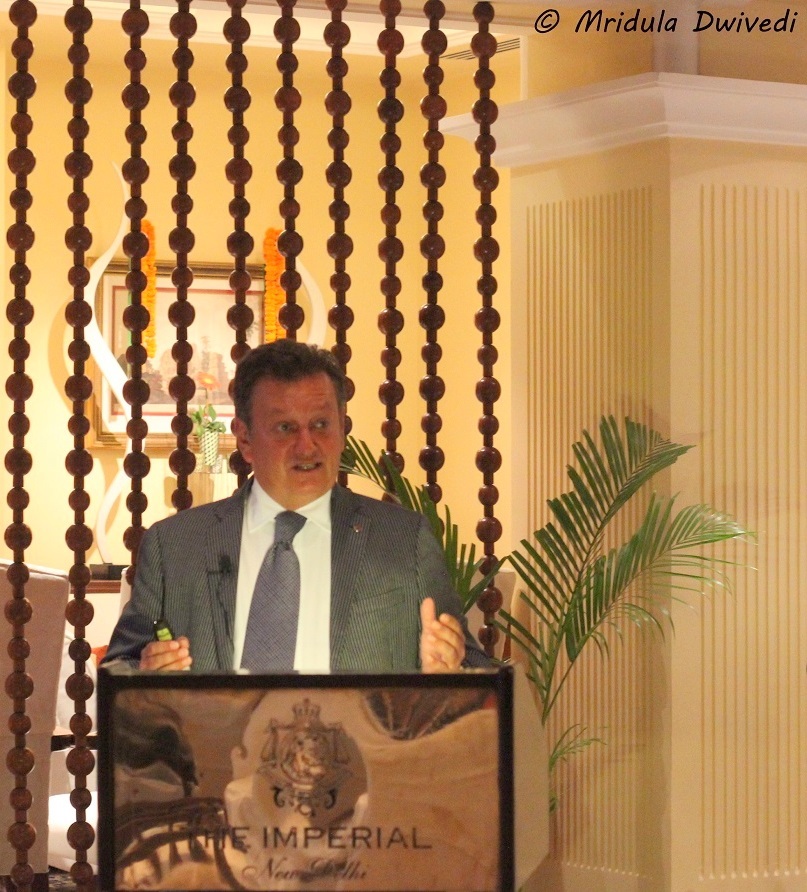 I was at Elena's table when Andea Filippi, executive director worldwide sales started his talk. He took us through some of the impressive properties of the hotel! He mentioned that the company was earlier know as Orient Express but they rebranded as that name didn't adequately capture their entire portfolio. He also talked about the mega renovations the company took in the recent years. Then it was time for the lucky draw for the media. The first prize went to a girl sitting next to me. It was two nights in Bali for the winner. Elena said, "This is the lucky table."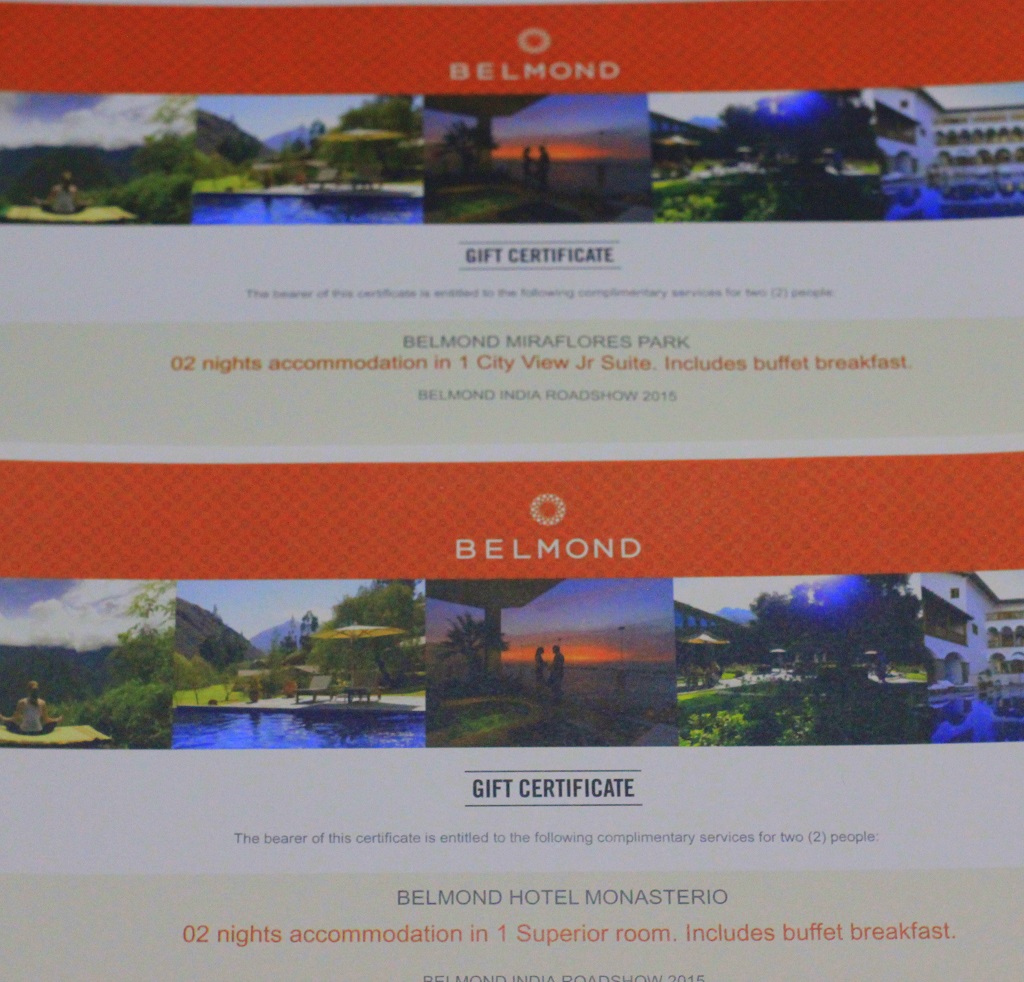 Then the second prize was announced and sure enough, I who never won even a pencil in a lucky draw, ended up winning four nights of stay with Belmond in Peru. Now you can imagine my situation! I have won four nights with the ultimate in luxury brand, Belmond, in a country which is on the wish list of every traveler! I told the girl who won the first prize with a laugh, "I don't envy you!"
But the trick is I only won the stay, I have to figure out a way to reach there! Basically I need to figure out the airfare. The vouchers are valid for a year. I can only say I am going to give it my best try and see if I can reach Peru.