Waking up at 5.30 am is not a pleasant task for me. But I had an 8.00 am appointment today for applying for UK Visa in Delhi and I would not like to goof up at any cost. This is the sixth time I was applying for a UK visa but there was a difference. The last trip was way back in 2011. There have been a few changes in the procedure since then.
The VFS Global for UK in Delhi at Shivaji Stadium Metro
First of all, the VFS Global for most of the destinations have shifted from Nehru Place to the Metro Station premises at Shivaji Stadium on the Airport Express Line. I saw it on the appointment letter and yet it didn't register. It was a chance discussion with a friend that saved me from going to Nehru Place! I realized this just a day before!
As I am a big fan of Delhi Metro, I decided to go to New Delhi and then change for the Airport Express Line to go to the Shivaji Stadium Metro. Google maps pinned the VFS and the Metro Station almost on top of each other.
To change to the Airport Line I had to exit out of the yellow line and swipe my card again at the Airport Express Line.  Shivaji Stadium is the next stop after New Delhi. As I took the escalators, I saw a big board of VFS Global on the landing itself. No wonder Google Maps pinned them on top of each other. I was there in good time for my appointment.
Security at the VFS Global
There are barriers to entry. The security guards are courteous but they need to see the appointment letter for permitting entry. A lot of electronic devices are not allowed inside, like laptop which is obvious but pen drives are prohibited too! However, there are locker facilities available if you end up with any of the prohibited items. I had two pen drives lounging in my handbag since ages and I had to put them in safe keeping. Someone else was depositing his big headphone. My small ear phones went in though.
At the gate there is a separate line for women. I passed through the scanners, gave my handbag for inspection and the guard opened the barriers, I was inside.
UK Visa Application Center is in Zone C
After entering, I went to zone C, there was still some time. The young man at the counter told me that his system starts only at 8.00 am so I would have to wait for a few minutes.
At 8.00 am all of us who had the appointment queued up and got our tokens. Mine was no. 7. I was also given a checklist to mark against the documents I was submitting. The counter token and the application area are separate. As soon as I went in the application area, I was called to counter number 20. There are a lot of counters, early in the morning I did not have to wait at all.
Submitting the Application
The girl at the counter was efficient. As I had filled my application online, I just need to print it and present it with supporting documents. They do not need a passport size photo now. The girl asked if I would like to submit my previous passports and I did. She asked if I would like to receive the passport in person or by courier to which I said I would collect it myself. She also asked if I would like a SMS alert to which I said I would track it online. Earlier it was possible. But I do not see the online tracking facility anywhere on the website now. Instead it is mentioned that I would get an email when my passport is ready for collection. She did confirm my email while I as at the counter.
She made a bundle of my application, packed it in a cover and asked me to proceed to bio-metric section.
The Bio-Metric Section
The bio-metric room I went to, was managed by a girl even younger than the one at the application counter. The retina scan and the finger printing went fine. But when it came to taking my picture, the camera was not working!
Initially the girl asked me a few details related to my passport. But the camera was still not working. I think she started fidgeting after a while. She banged the walls of the cubical next to her and a while a girl appeared from somewhere. She asked her to tell the person in-charge that the camera was not working.  We waited, after a while she asked me if I would call a staff by walking outside? I happily did it for her.
Still no one came and the camera was not working. I asked the girl if her cubical was that hot throughout the day? The air-conditioning was good in the hall but her cabin was hot. I would have not noticed it if I did not spend the extra time because of the non-functional camera. She said it becomes fine after a while in her room too. She glanced through the 'past ten year international travel history excluding UK section' of my visa application and I thought her eyes widened for a moment. I must have mentioned at least 20 trips!
Then came a boy, who was the camera expert. He did something on the monitor, poked the camera with a pen a few times and viola the camera started working. After that it took me less than a minute to get clicked and walk out with the receipt for my application. The girl apologized to me for the delay.
I exited happily. Even though it was my sixth visa application to the UK, all my past visas were on business for academic work. This is my first blogger/freelance visa application to UK. I had major butterflies in my stomach the night before. But the application was a breeze!
I hope the Visa God will be kind to me this time too, as they have been always. The trip is slated for late May. It is going to be a cruise, my first, if everything goes according to the plan!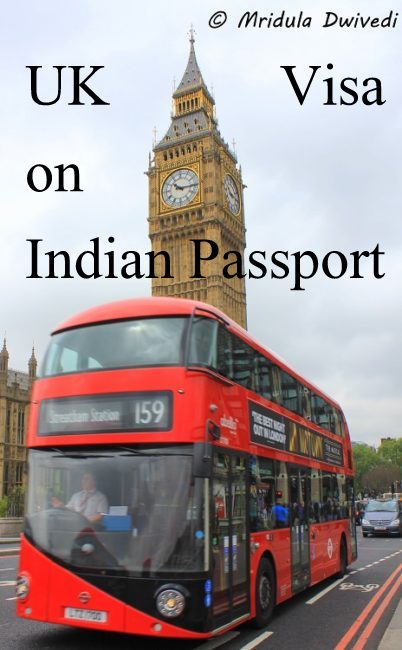 Update
Within a week, a got a confirmation that my documents were returned to the VFS. It was on a Saturday. On Monday I got a mail from VFS saying they will handle my documents according to my instructions. I did not opt for courier services. So I went to the Shivaji Metro VFS and collected my passport. I got the visa.