If given a choice, I prefer small towns to the big cities. It is not that I do not enjoy the cities but after a few days I wish for a slower pace, a quieter place! So visiting the Cotswold region after a few days in London made perfect sense!
I visited the towns of Burford, Bibury and Bourton on Water. It is difficult to say which my favorite is! All three have picture posted settings. Instead of visiting 3 towns in a day, the ideal way would be to visit one town for 3 days!
Burford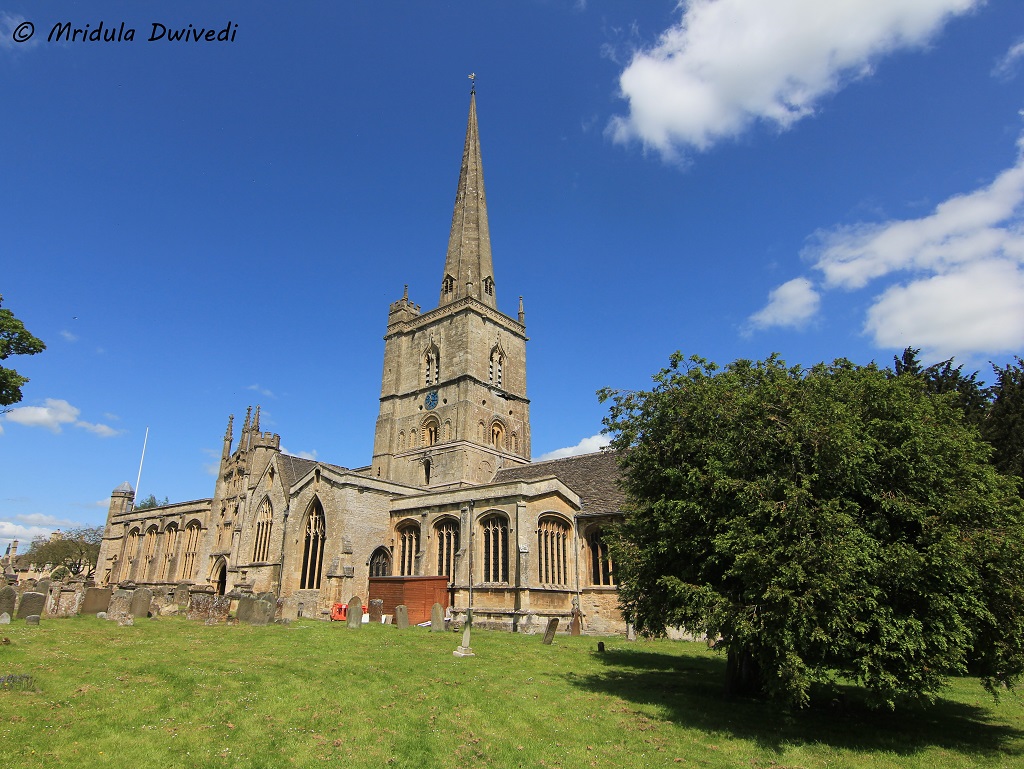 My first stop on the tour to the Cotslwold region was Burford. The tour guide gave us 40 minutes to explore the charming town! I hardly did any justice to the place. I stumbled across the St. John the Baptist Church first. Unfortunately the church was closed when I visited.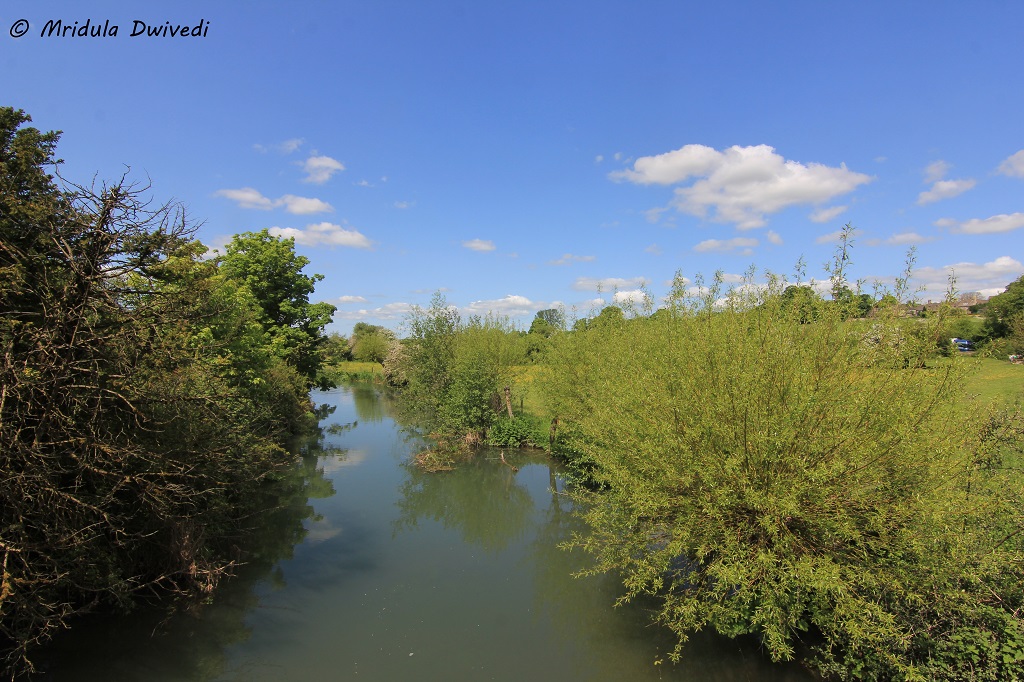 Then I walked to the River Windrush, what a lovely name it is! Then I took a small walk on the High Street and it was time to get back to the bus. There were many people in our group, so at the first stop not everyone came back on time.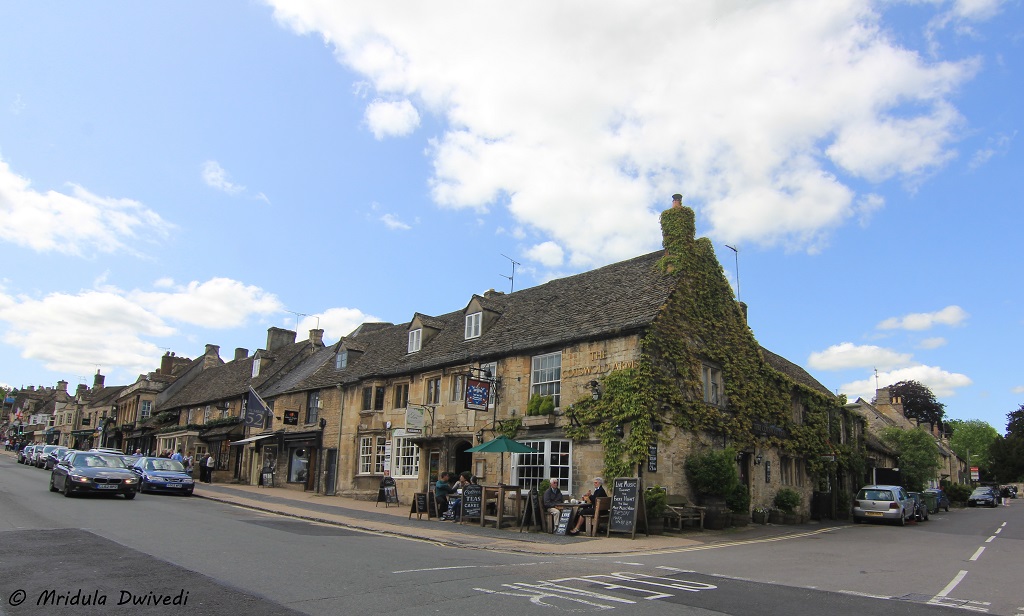 The tour guide from the Golden Tours was courteous but firm! She said all of us should be on time all otherwise it would become very difficult to manage the entire tour. We also needed to reach back to London on time!
Bibury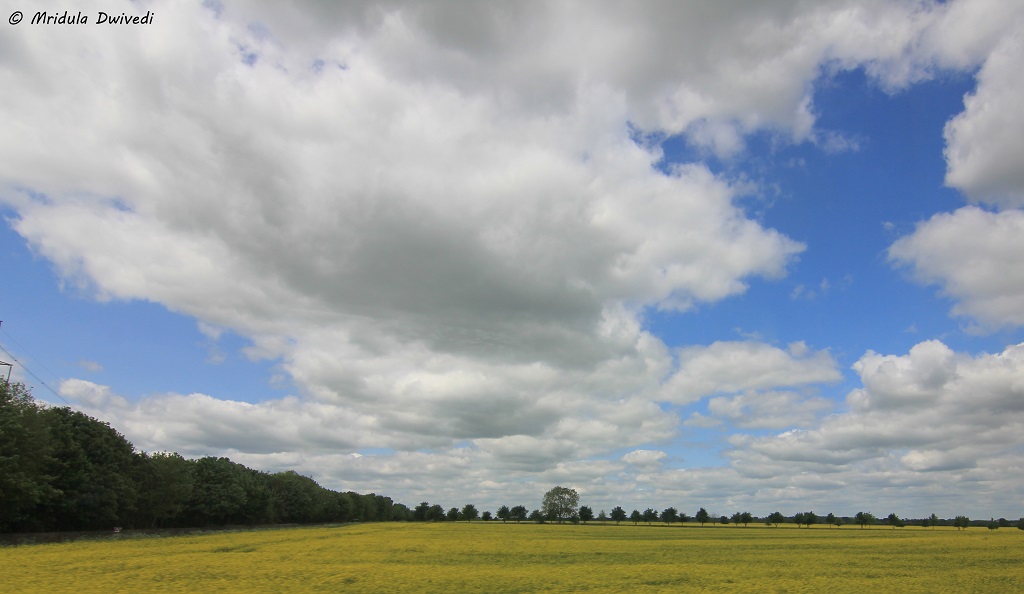 We were headed towards Bibury next. I was glued to the windows seat watching the canola fields pass by. The ground would turn golden as far as eyes could see. It was a pity that all the pictures I clicked were from a moving bus. If any tour operators includes a pit stop near a canola field I think it would be an additional selling point. Lost in my thoughts, I realized we were already at Bibury. Once again we were allocated 45 minutes to explore the place.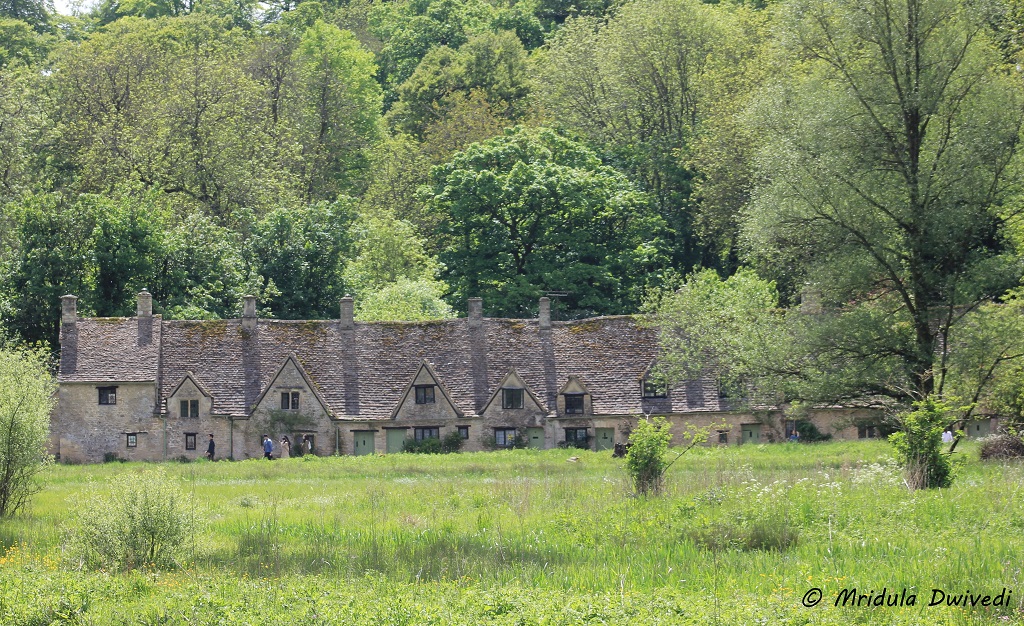 Bibury is by the River Coln (the first image on the post). It used to be a mill town. There is Arlington and Rack Isle to be explored. The Arlington Row houses 17th century cottages. Opposite is a water meadow, Rack Isle. A narrow walk connects it to the Bibury Trout Farm.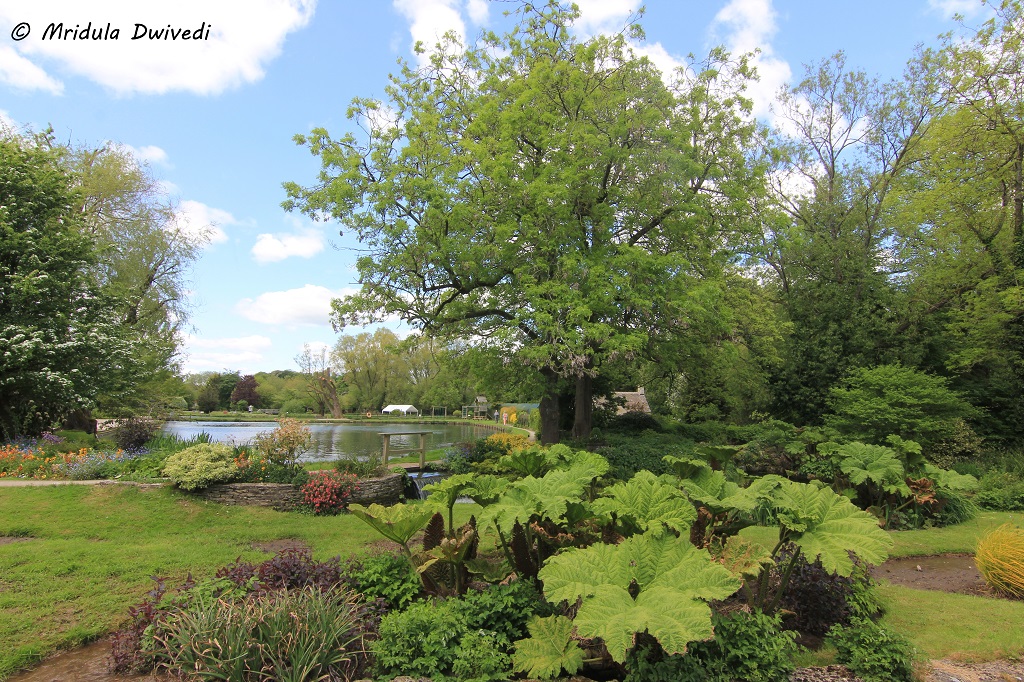 I wonder why the time flies when you are in a pretty location. I can't figure out why 45 minutes felt like just five! Most of us arrived on time to the bus. The people who were late were not so buy more than 10 minutes.
Bourton on Water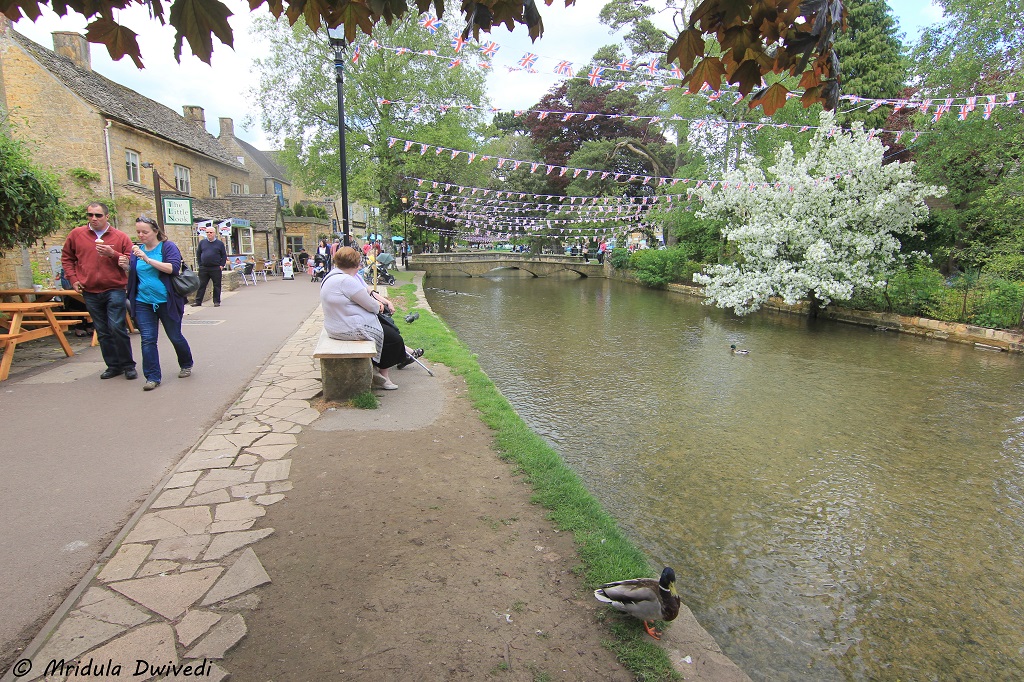 Our next stop was Bourton on Water. It is as pretty as the other two. But maybe because I ate an ice cream, a cupcake and bought two books in a yard sale (2 pounds for both), I liked it the most! It is the River Windrush that I met again Bourton on Water. It flows gently through the middle of the town.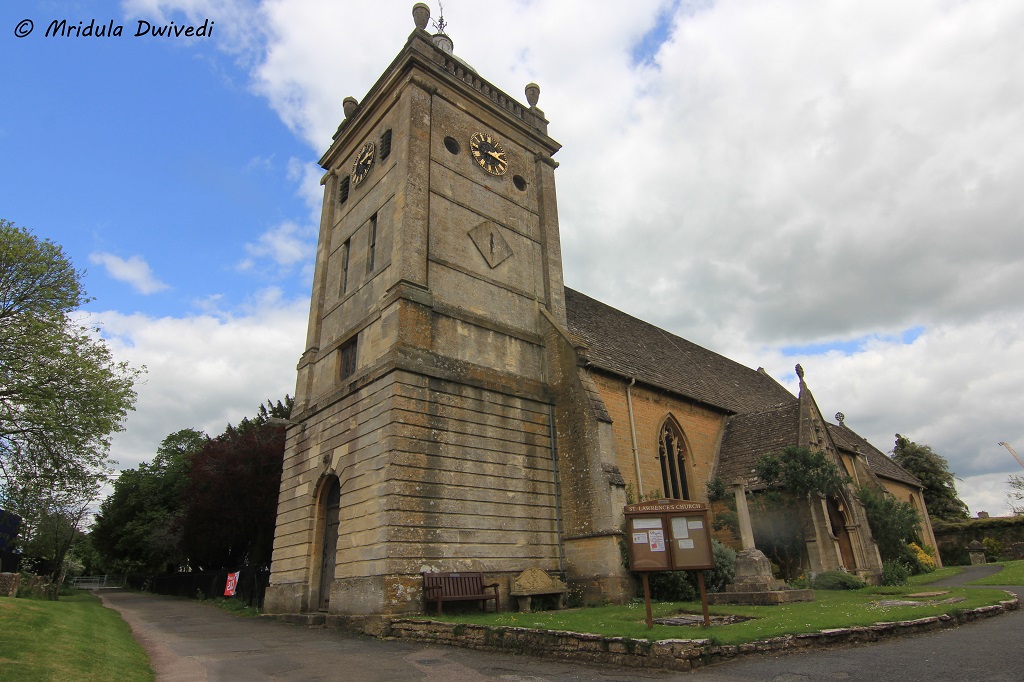 There is a motor museum here. I just walked up to the entrance and then turned back because it was almost time to board the bus. But I spotted the local Church (St Lawrence Parish Church) as I was walking back. I made a dash for the church and then ran back to the bus. I was still late buy 2 minutes, I was the last person to board the bus. I apologize profusely for being late but they just waved me off! After Bourton on Water we were headed to Anne Hathaway House and Shakespeare's birthplace at Stratford-Upon-Avon. But that is a tale for another day.
A Trip with Golden Tours
I did the trip with Golden Tours. I reached their office near Victoria Tube Station at the appointed time 8 o'clock in the morning. We were supposed to leave at 8.30 am but we manage to start closer to 9.00 am. The guide was apologetic about the delay, however it was beyond their control. They delayed the return back to London also by an hour. There was no one in a hurry in our group, so it worked out fine. Our bus had some issue with cooling. They opened the overhead hatch and that sorted it out.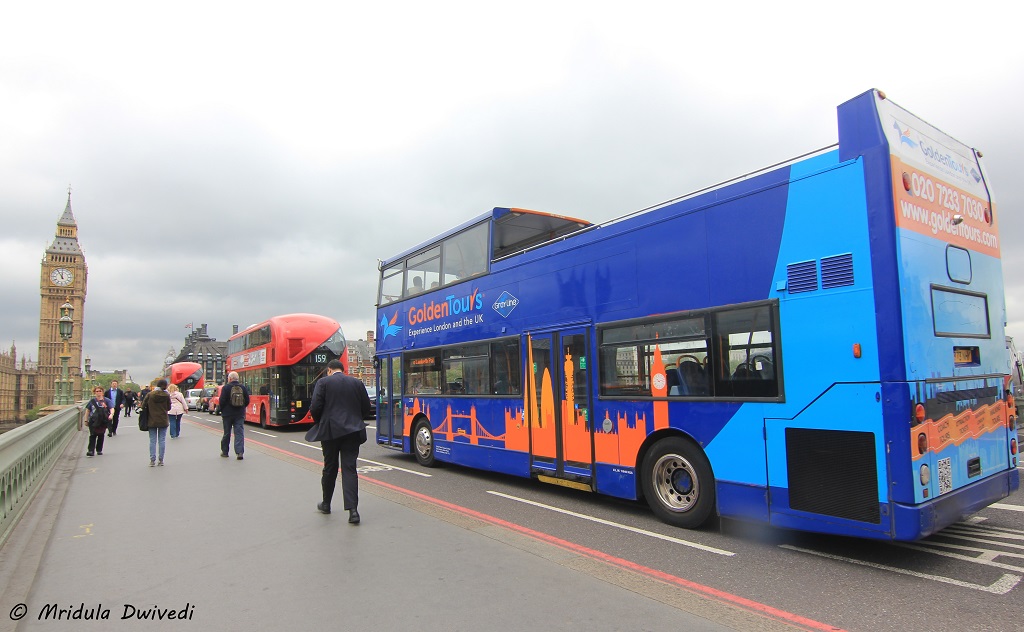 The Golden Tours staff was always receptive to what we suggested and they did everything that they could, to make our tour enjoyable and comfortable. My tickets included all entrances and lunch. The lunchbox had a vegetarian meal from Subway. The bag had water and a packet of chips too! The bus had an emergency toilet which no one used. Overall I had a good trip to the Cotswold Region.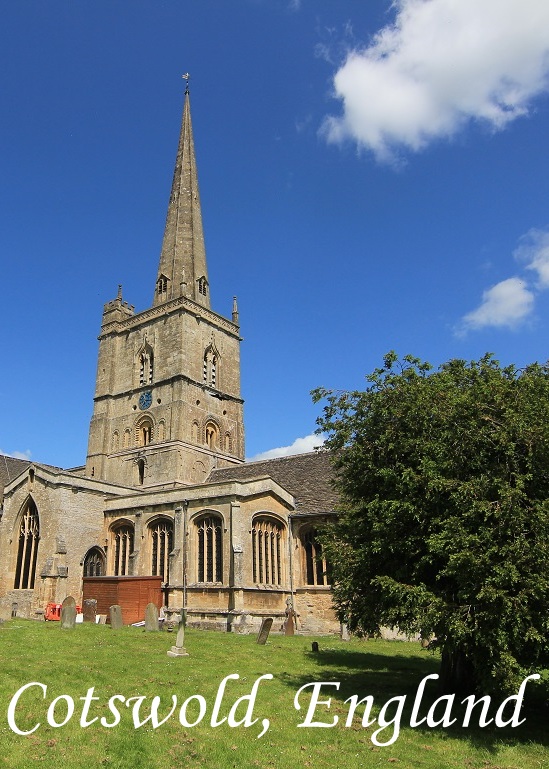 PS. My tickets to the Cotswold Region trip were sponsored by Visit Britain in India