I attended the gala dinner at the MITBCA tonight. They were giving away the best Malaysian travel blog awards tonight as well. But I will share a few images from the cultural show that I got to see. I was fascinated by these beautiful ladies standing at the reception in their beautiful attire. They were part of a group that presented many beautiful dances later. We were told that they were not professional dancers but employees of the Ministry of Tourism! I managed to ask them for a picture while we were waiting for the proceedings to start.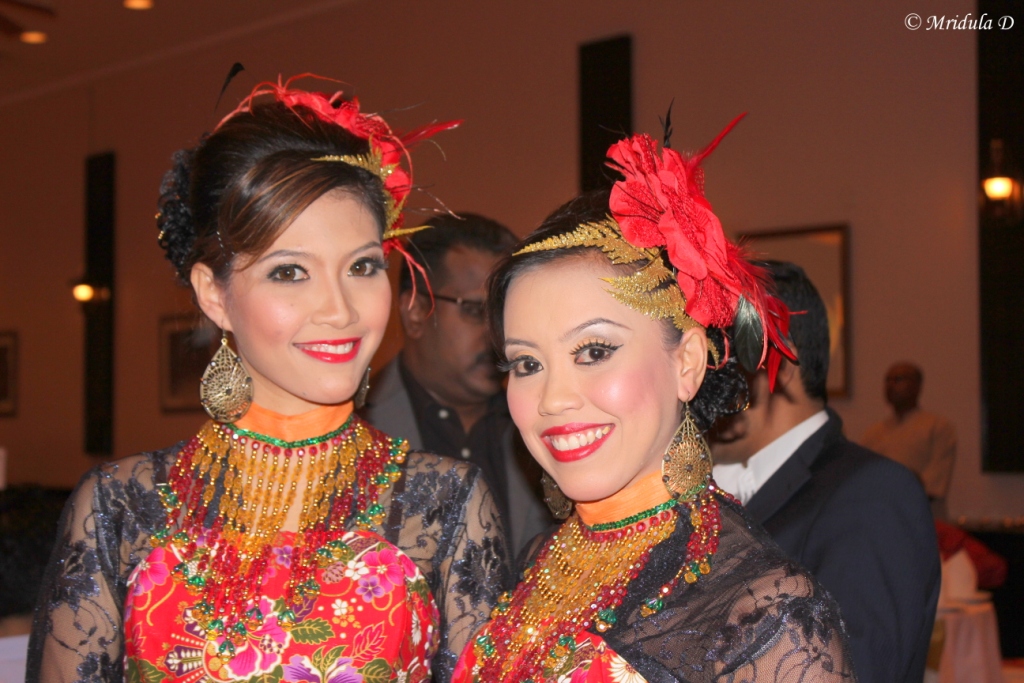 And then at the end of the function everyone did the Chicken Dance (the video will give you an idea of what the Malaysian Chicken Dance is but it is not from this dinner) and it was led by the Tourism Minister of Malaysia Dr. Ng Yen Yen! I have to admit I grabbed my camera first and only later joined in the dance.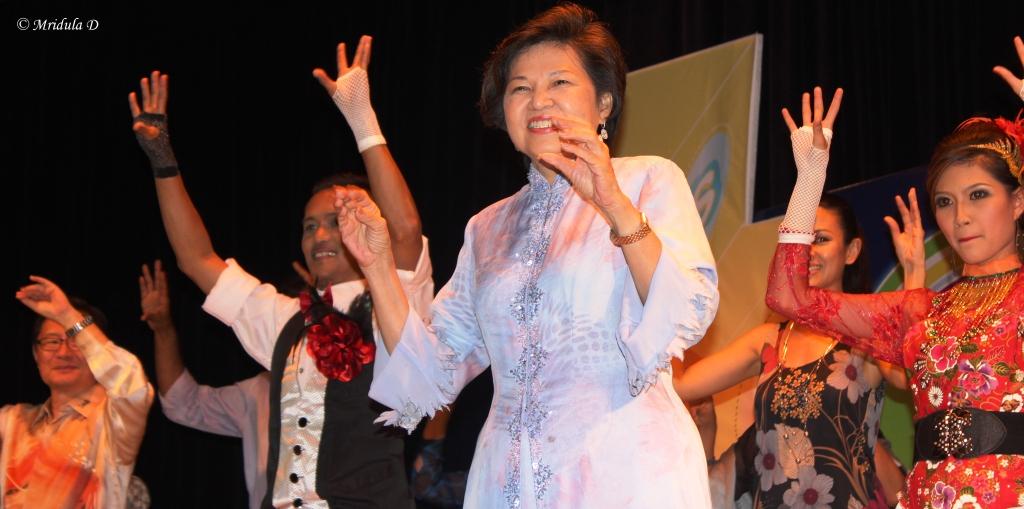 The tourism minister was keenly enthusiastic about social media in her opening address in the morning and she did mention how controversial her decision to invest in social media became initially in Malaysia.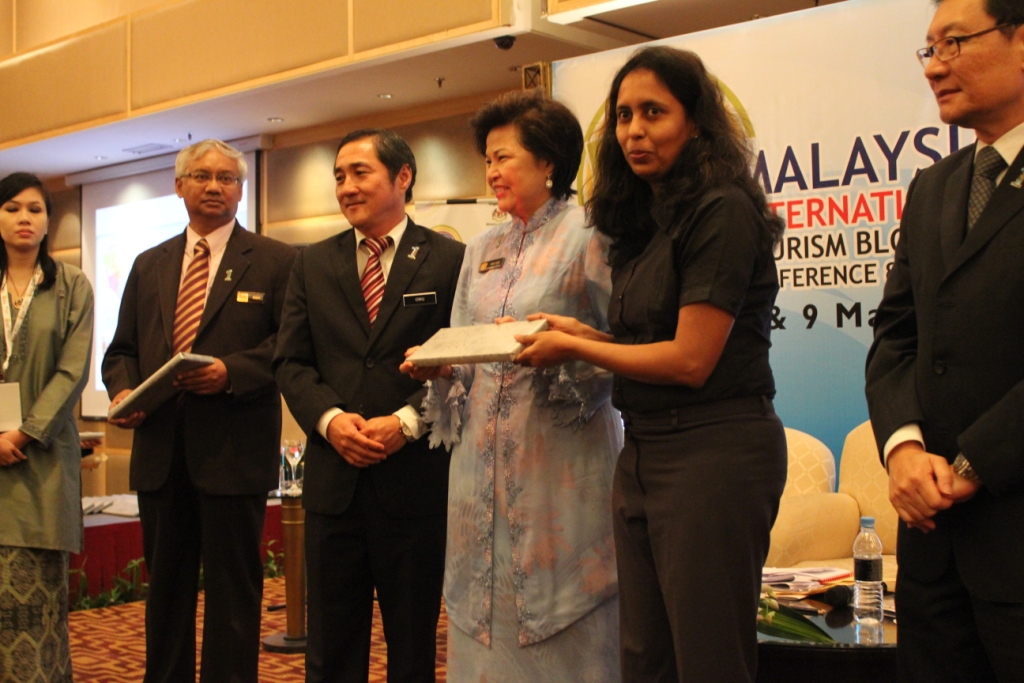 And while I am at it, here am I receiving a memento from Dr. Ng Yen Yen.