I had truly not expected Wayanad to be so beautiful! There are many things to do around Wayand. My list of top 5 things to do at Wayanad are as following:
Jeep Safari/Walking around a Plantation
A Visit to Muthanga Wildlife Sanctuary
Stay in a Tree House
Visit the Edakkal Caves
Trek to Chembra Lake
Jeep Safari/Walking around a Plantation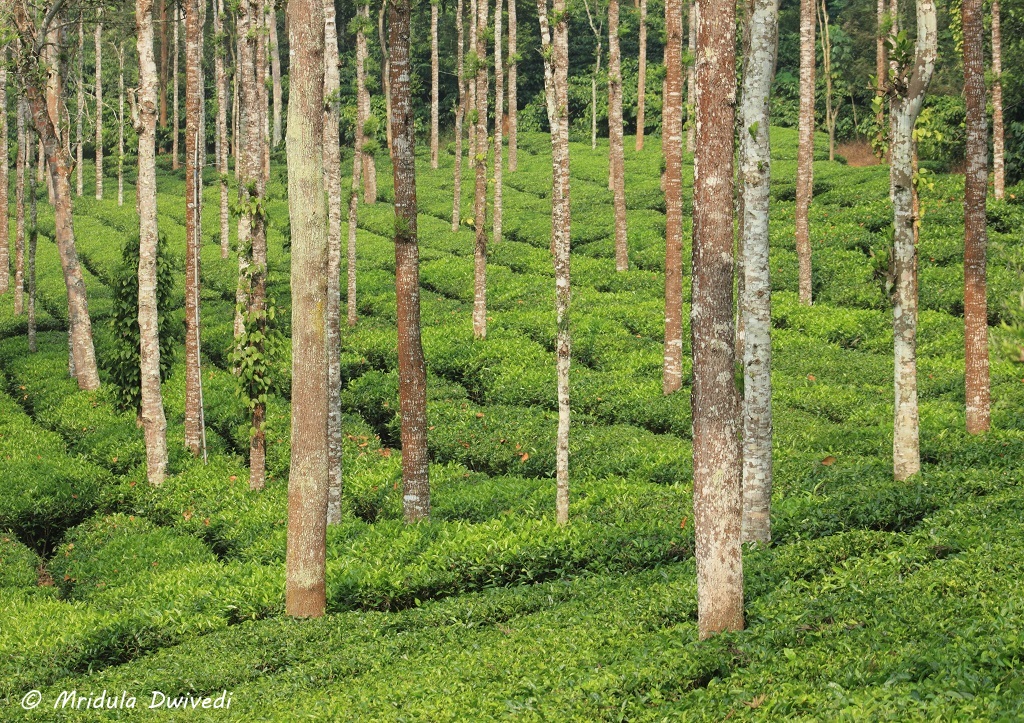 Wayanad is blessed with beautiful plantations, most of them are huge. The hills are dotted with beautiful tea plantations. Coffee plantations are in abundance too. It is a pleasure to walk around them or go on a jeep safari. The plantations have other trees and herbs too. They are bird magnets. You can never go wrong with a plantation walk or jeep ride.
A Visit to the Muthanga Wildlife Sanctuary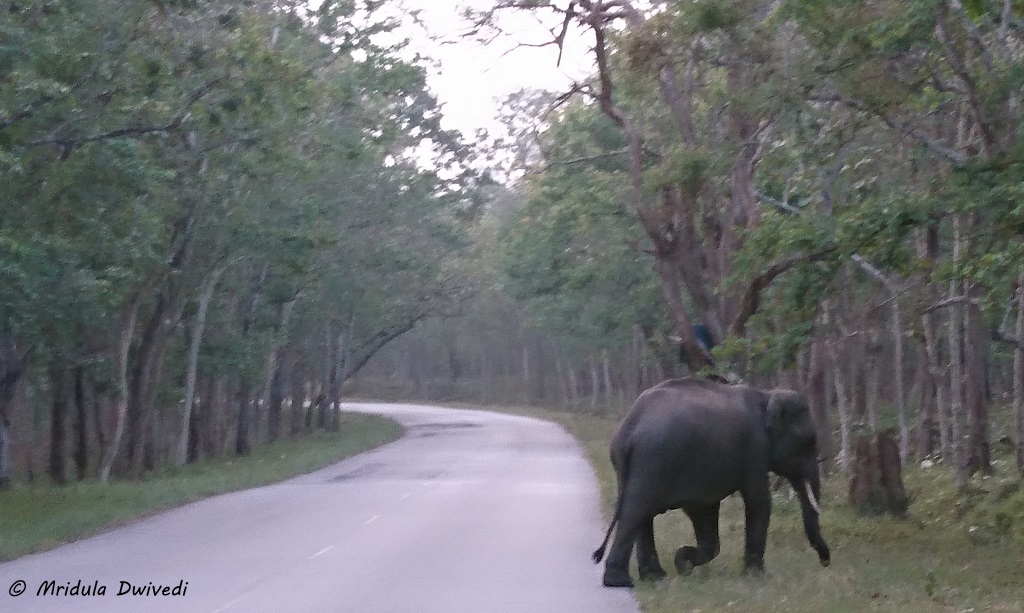 One of the major wildlife attractions around Wayanad are the tuskers! I actually did not visit the wildlife sanctuary but just went on a open jeep ride along the Wayanad Mysore road that cuts through the sanctuary. There are many signs on the road that discourage stopping and photography. We sighted a tusker right off the road! We did not stop but I still managed to click a picture. I was told one elephant was an extremely poor sighting even on the road!
Stay in a Tree House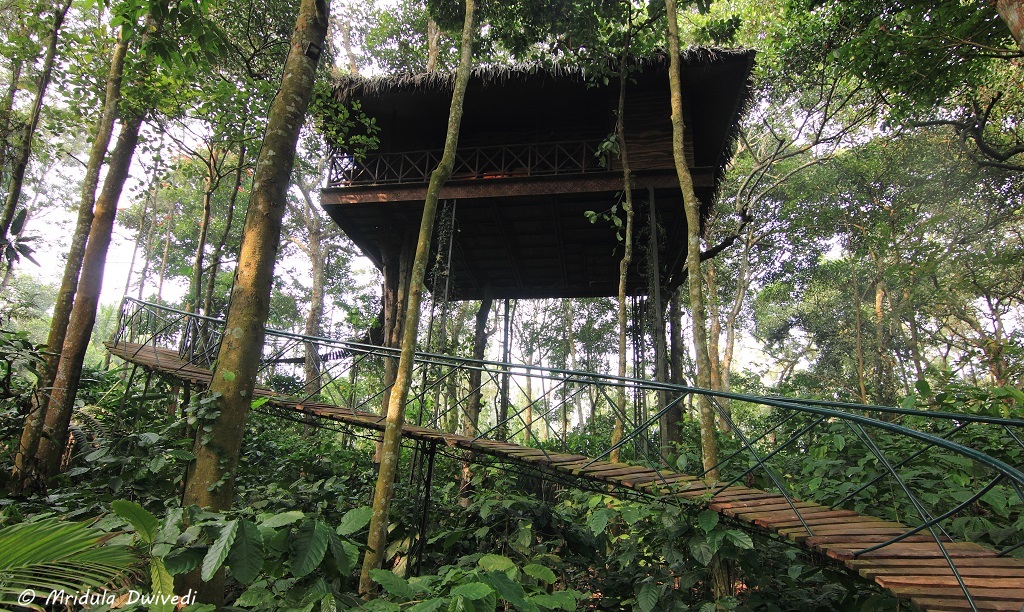 It is fun to stay in a tree house! I stayed at the Woodpecker Tree House at the Pepper Trail. The tree house was at the level of high tree. It is fun to see an owl sitting on a branch at the eye level. The tree houses sway gently at night. The ramp leading to the tree house was fun in itself winding its way up to the room! At times tree houses can attract rodents if you keep foodstuff but there was no such issue at the Pepper Trail! It is an amazing experience to stay in a tree house, do give it a try.
Visit the Edakkal Caves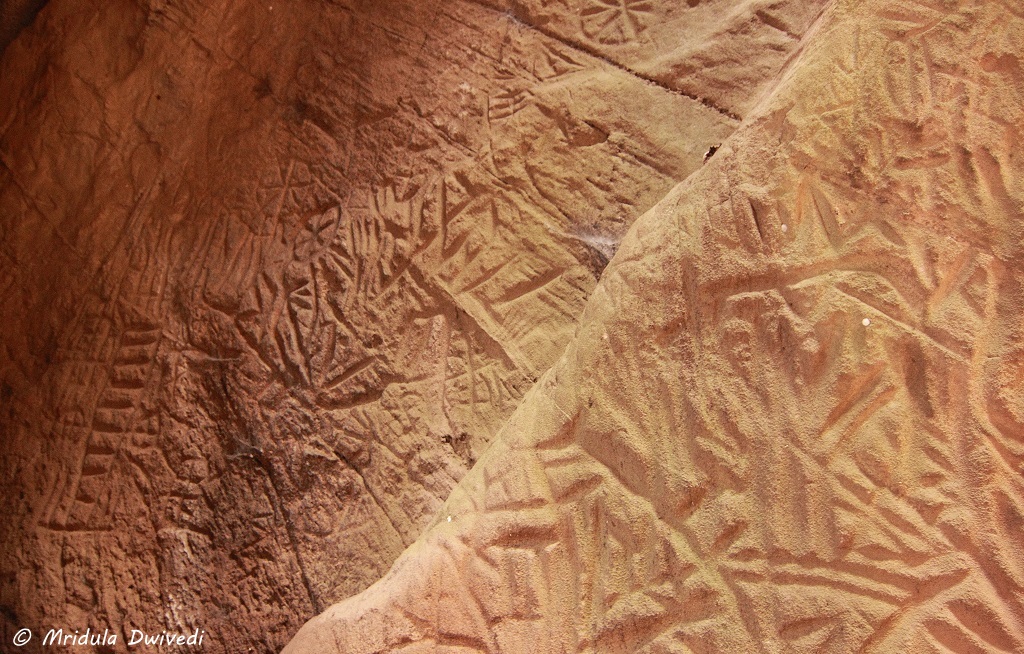 Edakkal Caves are two ancient caves in Edakkal. The larger cave has drawings from 6000 BCE! My host and owner of Pepper Trail Resort, Anand Jayan had an interesting theory. He said the people who did the drawings were the vandals of yesteryear. The people who engrave their names now on caves will be marveled at 6000 years later! You let me know how does the theory sounds to you!
The caves were discovered by Fred Fawcett in 1890. The drawings depict a cart with wheels, a chieftain with his wife and child and more.
Hike to the Chembra Lake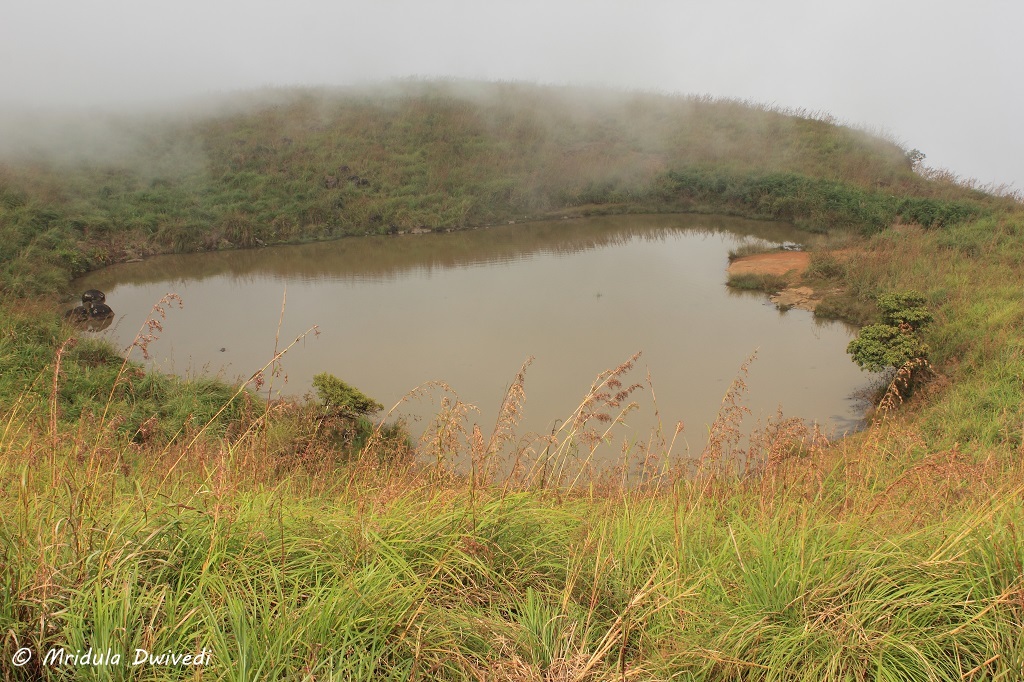 I could complete the hike to Chembra Lake and back in less than three hours. However it is very clear to me now that if I do not improve my fitness, serious trekking will be a thing of past soon!
Chembra Lake is a heart shaped lake. The route is scenic but as my luck would have it, all I got was mist. We were required to buy a ticket at the gate from the Chembra Estate. The price of the ticket includes the services of a guide. For me it was a steep uphill walk to the lake.
I am actually not so scared of the walk uphill as it is easier to maintain balance. However, getting down a steep path is another matter! Surprisingly the way down was not as difficult as I imagined! I managed just about fine, which mans a lot of knee ache but no falls or broken limbs!
If you need more ideas about things to do in Wayanad, look at this Wayanad Tourism official video.
The tree house featured in it is at the Pepper Trail! I love the drone shots in the video. Wayanad actually surprised me with its beauty. But then Kerala does it to me every time to me.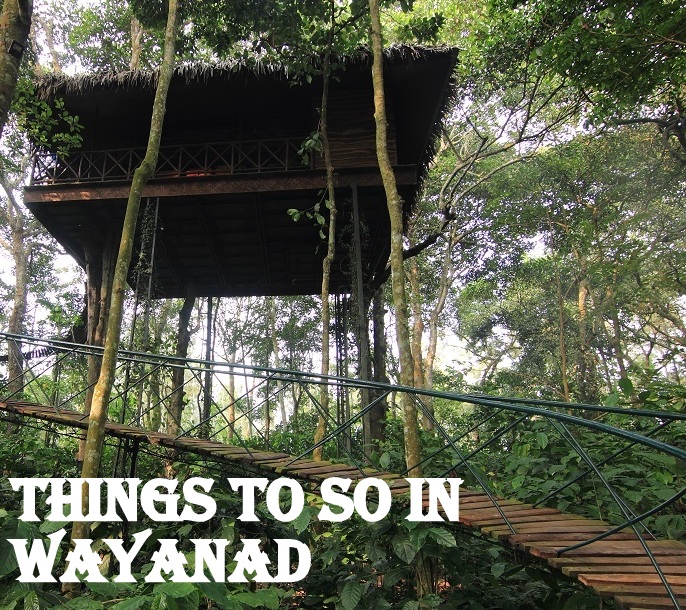 PS. My trip to Wayanad was sponsored by Pepper Trail.