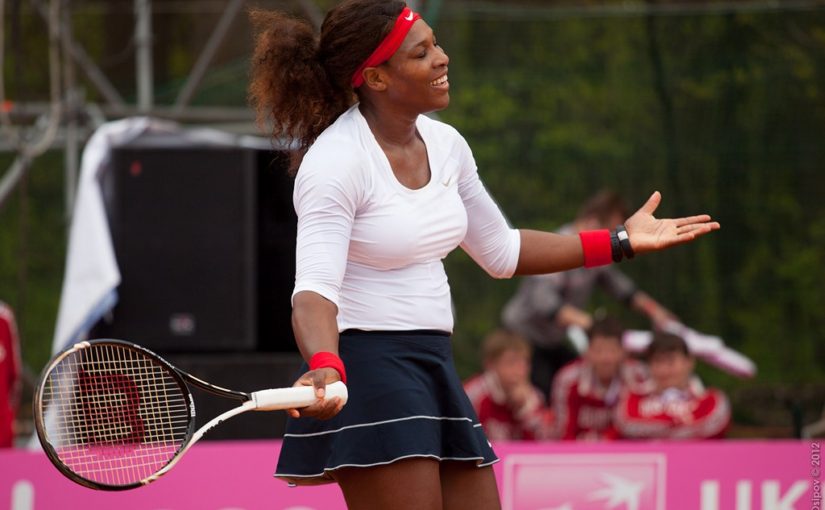 Photo Credit Александр Осипов from Ukraine – Serena Williams Uploaded by Flickrworker ; used under Creative Commons
Before I write anything else, let me say I have only respect for the game Serena Williams plays. She won her first Grand Slam title in 1999 and she is still around winning big matches. But I view what happened in the US Open 2018 final slightly differently.
I have been following the game for quite sometime, more so after my daughter started playing tennis about a year ago. I do not wish to write much but present three videos from 2009, 2011 and 2018! Surprisingly all are from the US Open and all involve Serena Williams doing something similar to what happened in the 2018 with one difference. On the earlier two occasions, the chair umpire was a woman!
Here is what happened in 2009 US Open semi-final against Kim Clijsters-
You can watch the video and decide for yourself. In this drama the lines judge and the chair umpire both are women! You can read more about it here. It was Clijsters who was coming back from motherhood then! The result- Serena lost the match. Kim Clijsters went ahead to win the title.
In the 2009 match the lines judge was physically so small! She never even utters a word to Serena Williams other than taking the call about the foot fault correctly.
And here is what happened in 2011 US Open Final against Samantha Stosur. Once again the chair umpire was a woman! They look similar but they are different ladies, you can read more here. The article says "Bizarrely, Williams admitted later that she may have confused the chair umpires. During her infamous meltdown against Clijsters, the official was another blonde European, Sweden's Louise Engzell."
You can watch the video below, the drama starts at about 5 minutes!
And of course there is the final of 2018 US open. I thought there were two women of color in it! So if Carlos Ramos had an agenda why did he go only after one?
Also Serena's coach admitted that he was coaching, the starting point of the controversy. I wonder what would have happened if the chair umpire was a woman this time too.
Here is the video. To me it has a sense of deja vu!
As I said in the beginning I am a big fan of the way Serena Williams plays, for the years she has been able to be on the top, it takes special dedication. But I am not so sure about her behavior in the final of the US Open 2018! Finally Carols Ramos has given a statement.
I believe that no coaching rule is violated so frequently, it ought to be reviewed.
I also believe that sexism is a universal problem but if it was a problem in the US Open 2018 final I am not so sure!
I am sure Serena Williams will move past it, go on to achieve greater heights but 3 times is not a coincidence. Nor does she looks like a victim of anything on any of those occasions.