I recently went to Sri Lanka with my younger nephew who is also known as Brat 2. Of course there is a Brat 1, his elder brother, and there are two more, Brats 3 and 4. Brat 3 is my niece and 4 my daughter. The numbering is according to the age, Brat 1 being eldest and Brat 4 is the youngest. It is difficult to say who is the biggest brat of them all. The first time we traveled together it was Brat 1 and 2 with my husband I and we trekked through Goa. At that point I was taller than Brat 2 and he is 6 feet 3 now! Both of them were in school then.
I have a theory, the kids who start speaking late try to make it up for the rest of their lives. Brat 2 and my daughter both fall in that category. Brat 2 started speaking quiet late and so did Brat 4, Chhavi. And now both of them can talk to themselves! Brat 3 (my niece) also is on the quieter side and I shudder to think when she tries to catch up.
The last Brat 1, 2 and I traveled together was to Barog in 2009, they were college students then. Now both of them work! I had almost forgotten what fun it is to travel with them.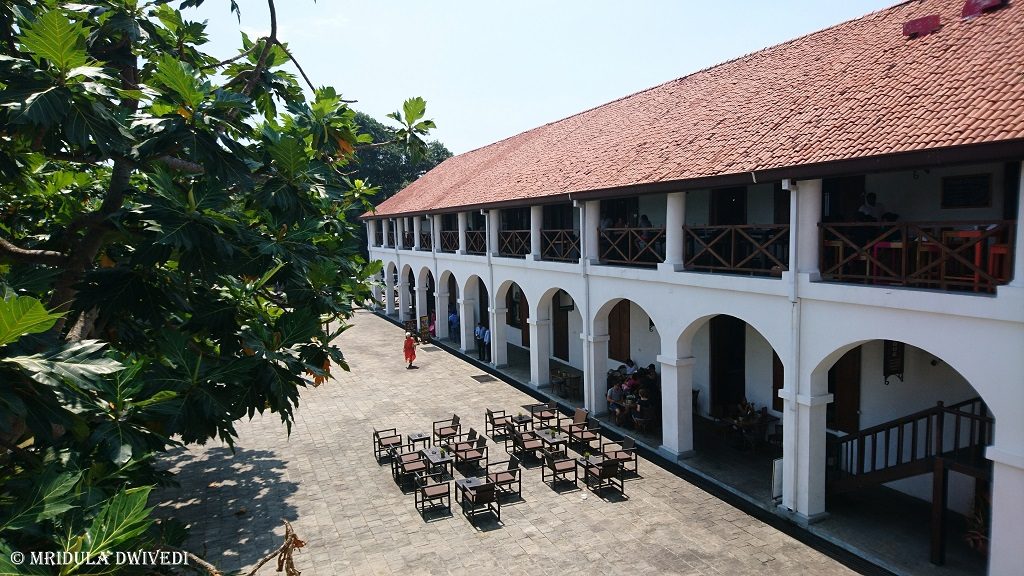 At Sri Lanka almost all the time there was a constant chatter next to me! As I said he can talk to himself if need be and a topic is not necessary! And when I went to Shillong right after it, it was way too quiet for my liking. I actually like peace and quiet. I can happily be by myself but traveling on one trip after the other, one with a chatter box and one without, brought out a different perspective.
Brat 2 has done an internship in Russia and on the Unawatuna roads he would often say to me, "Bua that person is a Russian." He said it so many times that I got openly skeptical!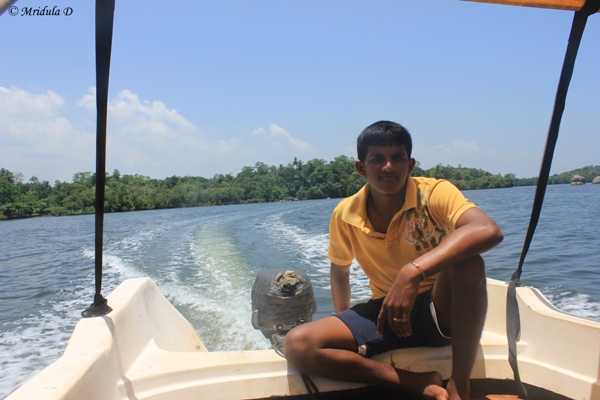 Prakash, The Boatman at Koggala Lake, Sri Lanka
Then came a boat ride where the young lad who steered the boat told us, "Ninety percent of the tourists in this region are Russian. And I am learning Russian." And after that I just had it, he kept telling me, "Why would you believe me? It has to be another person who has to say the same."
Brat 1 has yet not got a passport neither has Brat 4 but one day I want to travel with all the four and see how it goes! Hopefully I will still have some black hair on my head after such a trip. In the end I have to traveling with chatter boxes is a lot of fun!