Puru from Above the Himalayas took me for a dinner at Satkar Restaurant in Thamel, Kathmandu. It is not in main Thamel where you can stumble upon it so I am doubly glad I went. They serve great Nepali thali and being a vegetarian I can talk about that only. It was good food and the dances were quite enjoyable.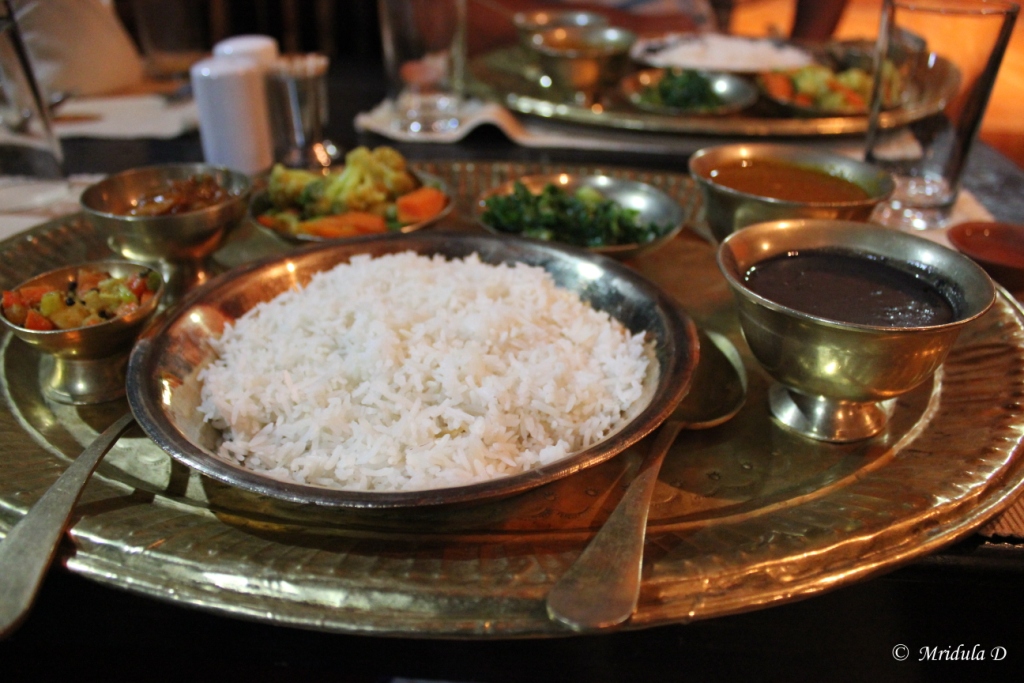 They had served Momos before and I now wish I had taken a picture of it. But the conversations I had with Puru were so interesting that I didn't reach out for my camera much. I did reach for my camera for these pretty dancers though. They put up a dance performance for sure in the evenings and I am glad I got to watch it.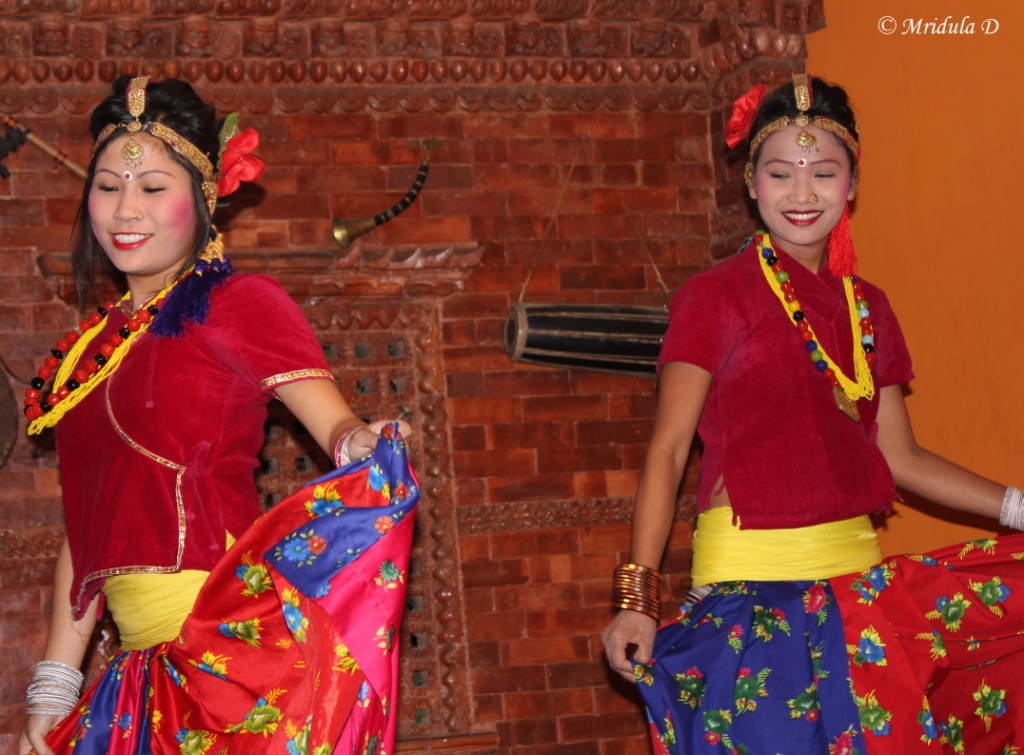 Here is another picture from the performance at Satkar. Adding another food thought, they (and many other restaurants at Kathmandu too) serve popcorn with drinks and I think it was a great idea!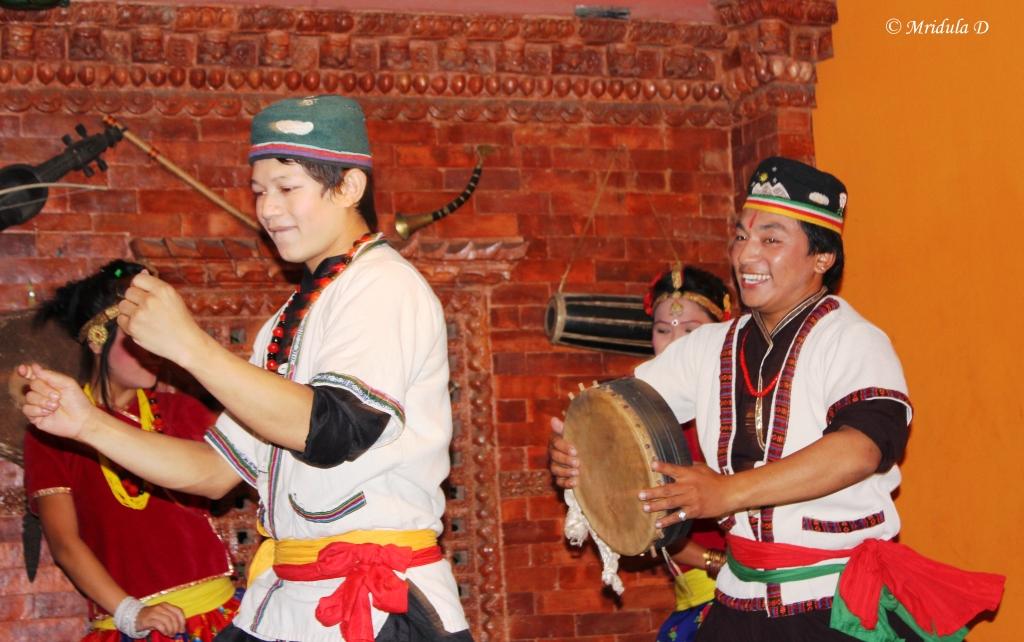 And I will leave you with this image for today.
Dance Performance at Satkar Restaurant, Thamel, Kathmandu