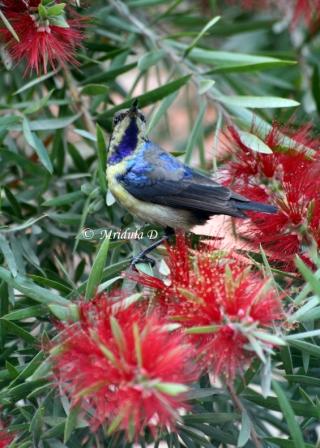 I managed to click Purple Sunbirds on Saturday and then on the same Bottle Brush Flowers I found it again. I guess I just got lucky. Let us see if I find it again on this weekend as well, these and the Indian Grey Hornbill as well.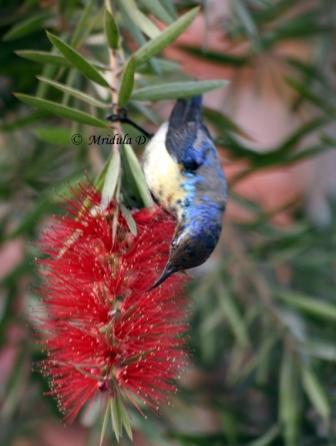 And to think of it that I had almost no interest in birds before I got a zoom lens! I have been debating buying a 150-500mm zoom and a good tripod but not sure how much I will be able to use it and hence the hesitation.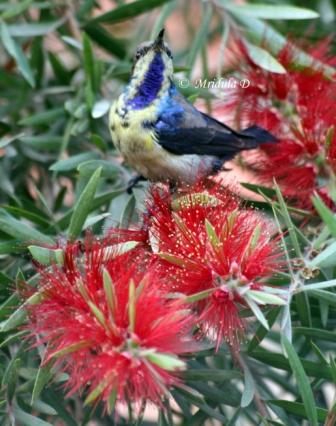 Already a few people recognize me as the crazy woman who goes around with a camera on Saturdays and Sundays running after birds. Imagine if I used a bigger zoom and a tripod on top of that. But I guess if I buy it people will get used to that too.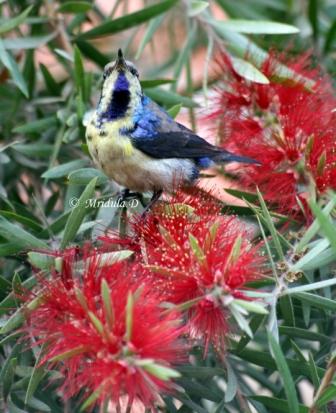 On Sunday the bird seemed to be quite interested in showing off its colorful neck. And what lovely colors it has! I am wondering if my birds are getting repetitive but as I have said before I can only write about the stuff I myself see!