My blogging journey started in 2005 with a trip to Leh. Leh thus has an immense sentimental value for me! I re-visited Leh in January 2016! The winter flight to Leh was operated by GoAir. The trip in 2005 was a road trip. So this was my first chance to click the glorious mountains while landing at Leh! Like any good traveler I did my research. I was told that on a Delhi-Leh flight I should choose the A side window seat and the reverse while coming back!
I opened the GoAir website punctually 24 hours before my flight so that I could choose a window seat at the web check-in. To my surprise even at that early hour all but one window seats were gone! But I got 30A the last available window seat, it would have to do!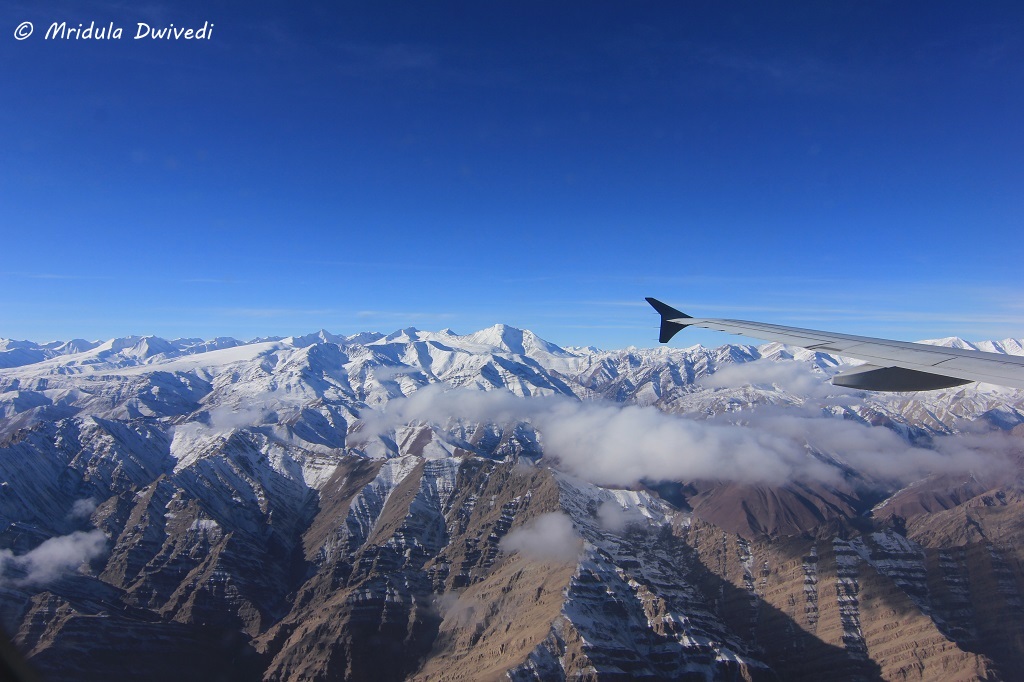 As I was flying in January, the airport was on high alert. Till the Republic Day is over security at the Indian Airports remains high. I am only stating this as a fact, I would rather deal with high security than with a breach of security! We were traveling in a big group, we were on invitation from the Hotel Grand Dragon. It took us ages to clear the security!
Eventually I found my window seat in the plane. The plane was full of Ladakhi people going back home. There were only a few tourists going there in the bitterly cold weather. I initially thought the people sitting next to me were locals but I eventually realized that they were from Japan! I had a good flight, there was no turbulence. I bought a cup of tea in-flight and enjoyed it.
The plane soon started its descent to Leh. I was now glued to the window! It was a mesmerizing panorama unfolding below me! As there was no luggage space left on, the rack I had kept my camera bag in front of the seat! Everyone had heavy woolens in their hand luggage hence the overhead compartments became full! I put the opportunity to good use, I took out my DSLR to click the pictures at the landing! The Japanese couple sitting next to me passed their camera as well. I was happy to click for them, they like the pictures!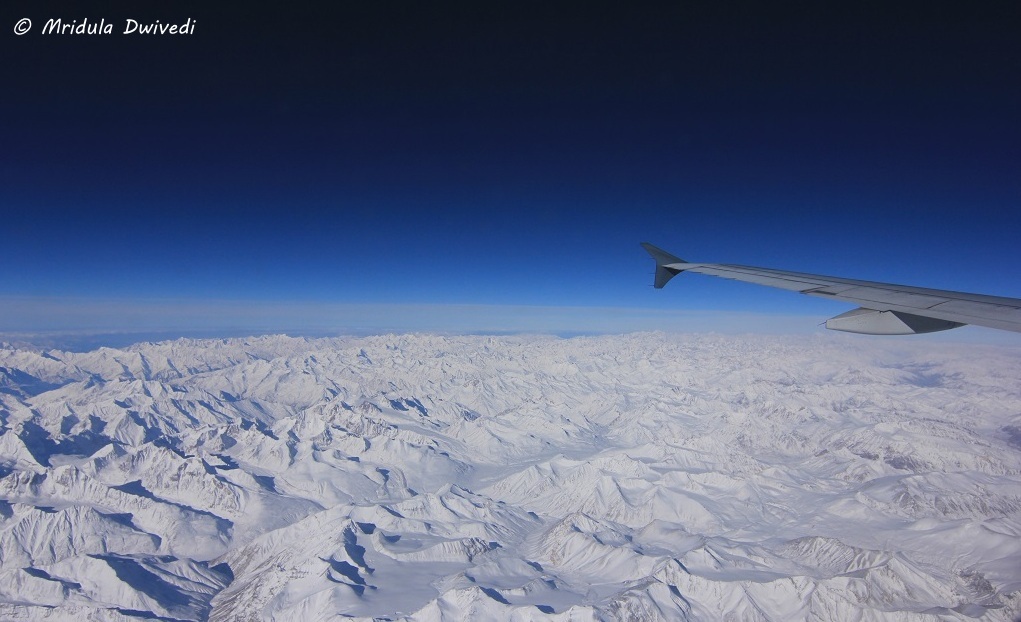 As we got out of the plane, a gust of icy wind greeted us. The temperature was -3 degree Celsius. I had a down jacket and an overcoat in my hand luggage. I was doing fine.
Even though Leh has become popular with the tourist, the airport is still basic. Even the doors were covered just with blankets! There was no real door. I wonder where all the tourism money is going!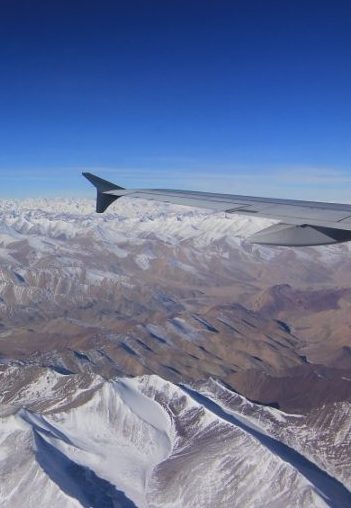 On my return flight, the hotel did the check-in and I got a middle seat! I sulk like crazy when I don't get a window seat but with some good pictures on the landing, I decided to be more gracious about the middle seat, I only sulked a little!