What if someone asked you the same question- what is your travel blogging niche? Do you have an answer? I have to admit I was pretty stumped when this question was put to me! But since then I have been thinking.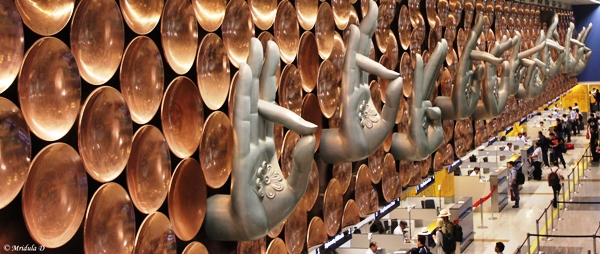 I started this blog just to talk about my own trips. There was no expectation whatsoever from the blog. I wonder if it was a good thing or a bad thing? I started blogging in June 2005 and if you told anyone that you had a blog then the usual question was, who reads it?
But coming back to the blogging niche bit, the trouble with me is I just love to travel, be it by rail, road, air or water. I love trekking but I love beaches too. And I enjoy everything in between. I have obviously traveled more in India but if I get an opportunity I love to explore a new country or revisit the one I have already been to. So where does that leave me? Quite without a niche!
I can only say I don't like crowded places and I like it more outdoors. It is not that I can't spend half a day inside a museum but after that I will love to walk around for the rest of the day. But after having said all this I am still quite without a niche.
In the end I could think of only one place to park myself- the average traveler category, the one who has a full time job, a child and a husband and all that goes with it! I am happy if I can get out once a month though sometimes I cannot. And it still leaves me with enough material to blog daily till I go out again!
What do you think? What is your travel blogging/blogging niche? Do you think it is important?