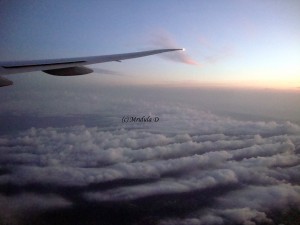 On all my trips to UK I never booked my air ticket. On a whim I decided to see how much my ticket would cost. I have taken flights on Jet, Virgin, BA and most recently Emirates but the Emirates flight was to Manchester. I did a search on Makemytrip and I can see that if I was booking my own tickets I would have gone with Emirates! And BA turns out to be the most expensive option! The price ranges from 42K to 55K.
Then I decided to see what kind of fares I would get if I was booking the flight from UK. I decided to compare flights and some how aftering using 70 rupees to a pound the fares seem to be cheaper from London to Delhi but then I could be completely wrong! I saw prices starting at Pound 255!
*I first became aware of Cheap Flights via a business email.