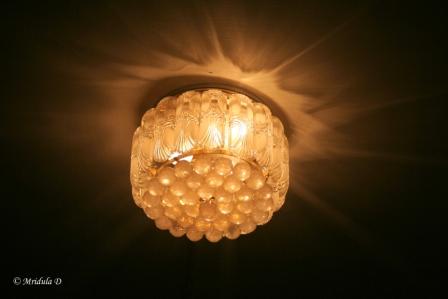 In January I went to Mumbai twice, maybe it is because of that I am struggling to get out in February, I exhausted my Feb quota in Jan itself. One of the visits was to chair a session of NHRD on social media. The session itself was quite enjoyable but this post it about the hotel I stayed in. It is called the West End Hotel and is located at New Marine Drive.  When the taxi was making the approach I noticed the huge trees on the roads and the Masjid near the hotel.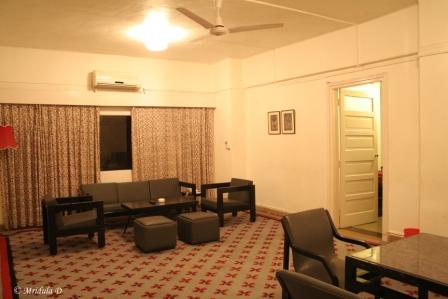 While we were doing the check in, the person at the counter told us, "We are giving you an upgrade to a double room, we are sorry there are no single rooms available." When I entered the lobby I realized it had the same double door old style lifts that I had seen at The Best Western Royal King's Arm at Lancaster. I thought this place has to old, and yes it was started in 1948! The double rooms were huge. What you see in the picture above is the first room and the door leads to an equally large room that was the bed room.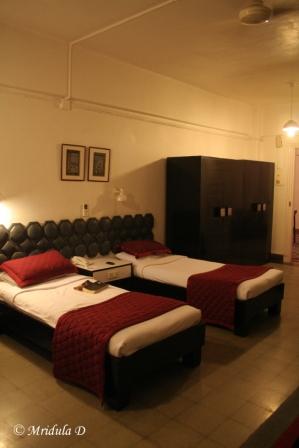 The trouble with having so much space to myself was that I freaked out and kept waking up through the night at the slightest sound. I decided to get out at 6.00 am and see a little about the place as I knew once I had the breakfast the entire day would go at the seminar. But that is the matter for another post.
I liked the West End Hotel at Mumbai, it was clean, centrally located and old fashioned. But then I was not paying the bill. It is I guess in the range of 5K per night.