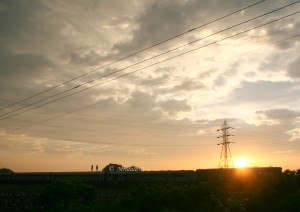 When a train is passing through the sunset you hardly get any re-takes. I like the two stick figures standing on the top of the train. But I wish I managed to get a clearer picture rather than the hazy one here.
Tried my hand at editing through Picasa the same pic, posting for comparison below. What do you say?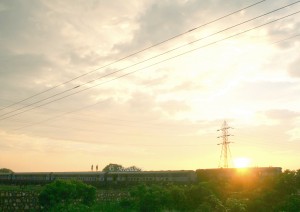 Ah when I see them side by side not much difference!