Tomaz Humar
 is the name of the world renowned Slovenian climber. He cooperated with Bernadette McDonald to produce this biography. And I read it twice. I don't know what is the lure of the climbing books for me because I am no climber and I will never be. All I do is to trek once or twice a year and sometimes even that becomes so difficult that I consider climbers children of a different God!
If you love mountains and identify with them in some ways you will enjoy this book, you do not need to understand technicalities of climbing itself. Prior to this all the climbing books I read were based on seize style (using a lot of high altitude porters, establishing camps, fixing ropes etc). Humar mostly climbed Alpine style (light weight expeditions, two-three climbers at the most, no use of porters at higher camps, fast ascents etc) and when I read the book first I did not appreciate it that much! I went on to read Messner's All 14 Eight-thousanders. Messner is still described as the living God of climbing by many and when I got back to Tomaz Humar a second time, after I got a bit of a hang about the alpine style and their mountains, I found it riveting!
It seems that in today's climbing world climbing alpine style and climbing difficult routes (rather than the highest mountains by the traditional routes) is what gets you recognition. This dawned on me when I read Tomaz Humar a second time. The first time I kept thinking why is he not climbing Everest or K2? But even then I had enjoyed the book a lot.
Tomaz Humar was growing up when Yugoslavia had plunged into a crisis. He was conscripted to military and he saw hell. He barely got out of it alive but then once he got back to his native Kamnik, he took to mountaineering wholeheartedly. He is quoted saying in the book, "I don't care if we climb it alpine, Himalayan or even Mediterranean style, as long as we climb it" (p. 86).
On one of his early expeditions  to Annapurna, he was part of a big Slovenian expedition where he found himself breaking route for others to summit. He was furious that he was not given a chance to summit himself. So even after being ordered to get down from the mountain he defied the expedition leader and went to the summit solo in a storm! Later on the book mentions Tengboche Monastery as a source of blessings for one of Tomaz Humar's expeditions.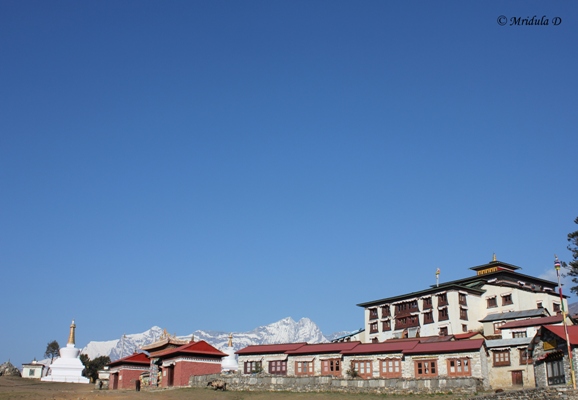 How ever the backdrop of Tomaz Humar (the book) is his attempt to solo the Rupal Face of Nanga Parbat. The face was climbed first by the Messner brothers  but only one of them came back alive, the younger Gunthar perished during the descent (I am reading Reinhold Messener's account of Nanga Parbat now). But the weather was bad when Tomaz was there and some accuse that because of the heavy pressure of his sponsors and his internet linkup, Tomaz decides to climb even then. This is said to be accentuated by the presence of a rival climber as well.
Tomaz Humar goes up and then gets stuck, he can't go up and he can't come down and this way he can't live for long. This is where the book starts. The book then weaves his other bold climbs, all the while going back to the unfolding saga at the Nanga Parbat. A lot of the climbs Tomaz did are considered to be 'sick' routes, routes that are not easily repeated as they are so difficult that they are considered suicidal. His Dhaulagiri climb in 1999 was even hailed by Messner! The book also gives an insight into mountaineering politics, controversies and Tomaz's personal life, his difficult recovery from accident while building his own house.
However back at Nanga Parbat things are getting increasingly desperate. A world wide appeal for helicopter rescue (at more than 6000 m) was launched.  It was answered by the Pakistan military as Nanga Parbat is in Pakistan.
But when I did a search for Tomaz Humar after reading the book I was shocked to know what I found.