We decided to travel to Agra for a short trip on the 1st January. A few hours into the journey it felt like everyone else was also doing the same. We did not take the Yamuna Expressway, beyond Mathura the traffic caught with us. It was a party of women and children, my daughter Chhavi and I, with my friend Monika and her children Tanya and Kartik.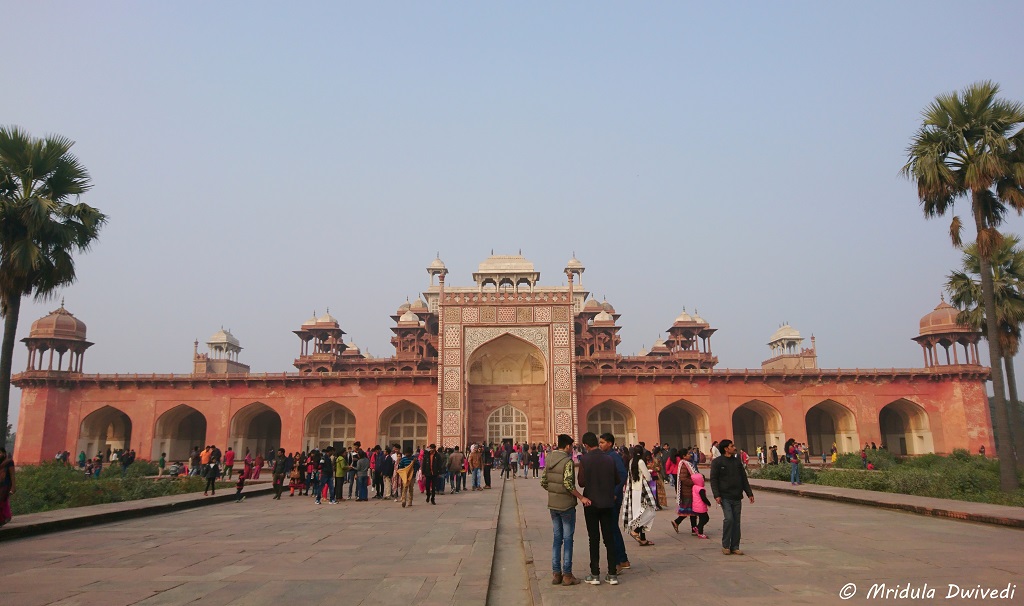 Sikandra, Agra #ErtigaHolidayDiaries
It was already 3.00 pm by the time we reached Sikandra. We decided to visit Sikandra on the New Year day instead of Taj Mahal. We would to the Taj Mahal the next day; it was a change of plans due to the traffic congestion. For everyone else it was their first visit to the Taj. Still no one complained about the change in the plans!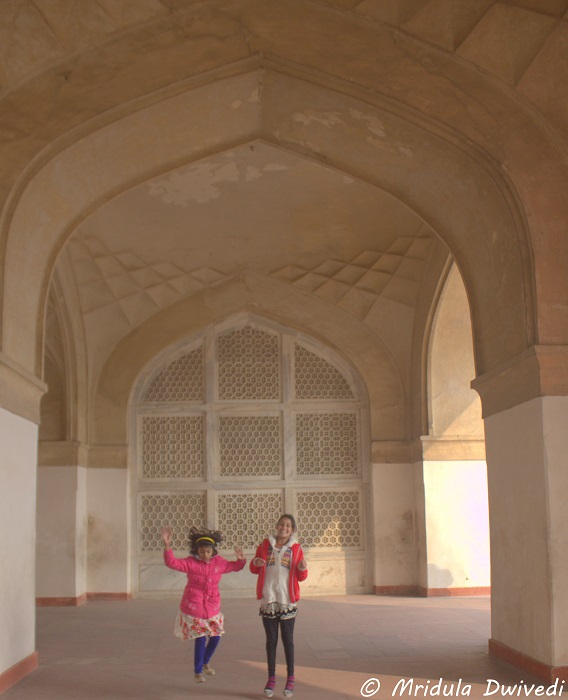 Look Ma I can Fly!
We were on the road since 8.00 am. We had taken a short lunch break and yet due to traffic we were only at Sikandra by 3.00 pm. Still the children were full of energy, jumping around all the time! The trick is to keep their stomachs full and they rarely complain about traffic jams and such! And it is fun documenting the travel for the #ErtigaHolidayDiaries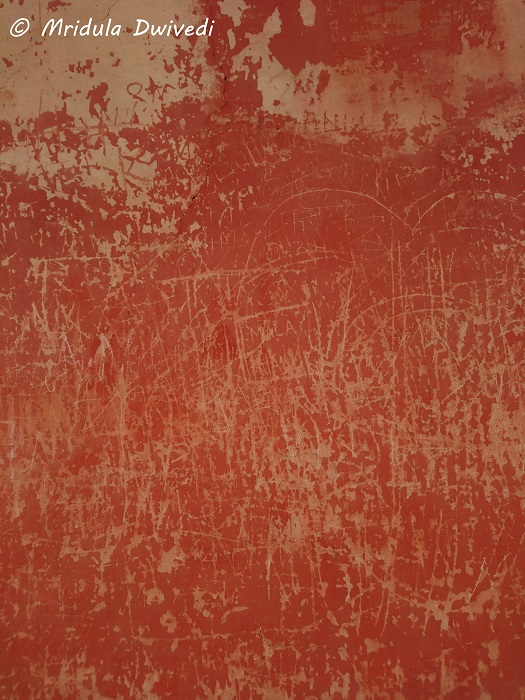 What Not to Do!
I use the trips to discuss things with the kids about our heritage and how we should not damage it. It is easier to teach such things in front of a wall like that rather than at home without any context!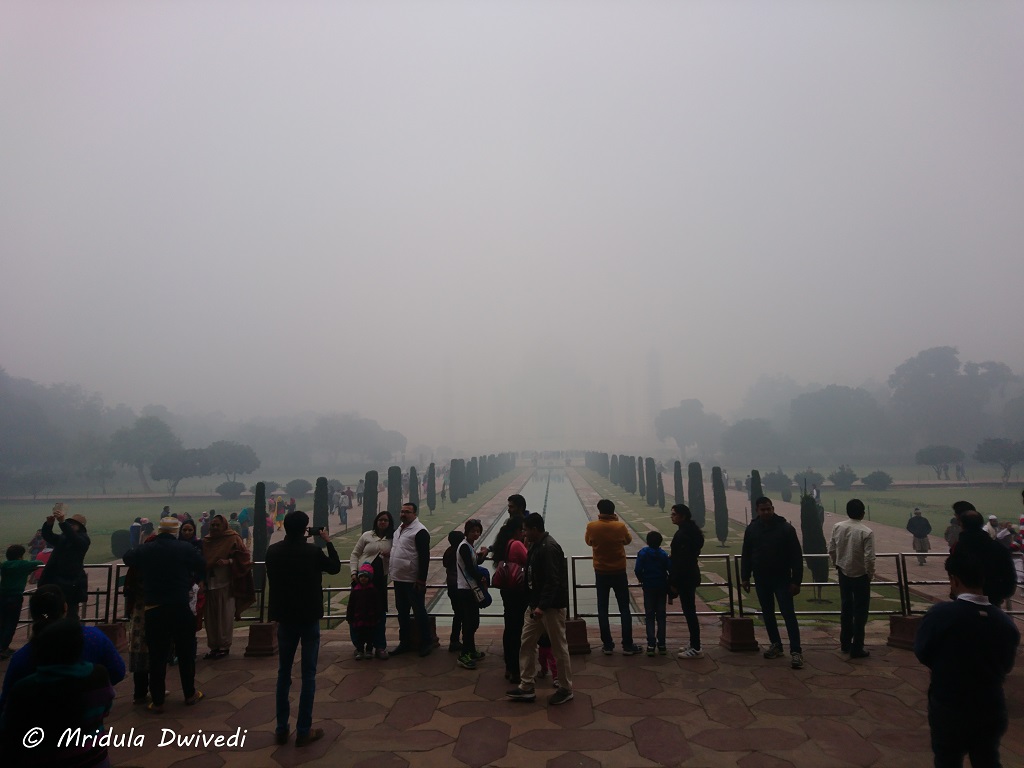 But, where is the Taj Mahal?
It was a foggy day, when we finally visited the Taj Mahal on January 2, 2017. I was the one who took my nephews to Taj Mahal for their first visit. I still remember their look of amazement when they saw the monument for the first time from the royal gate! I missed seeing that expression on my daughter's face as there was hardly any Taj Mahal to be seen from the gate that day.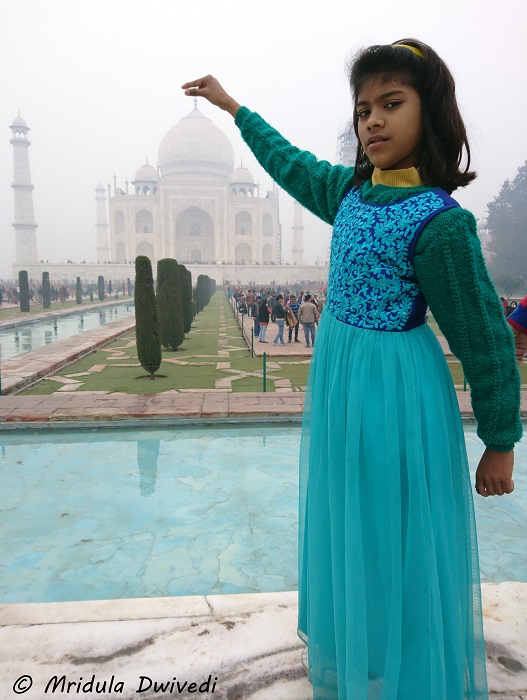 I Can Hold the Taj Mahal #ErtigaHolidayDiaries
However, her antics made up for the missed first look. Our entire group took turns to hold the Taj Mahal! And we were not alone, this spot is popular with tourists for the customarypose. I wonder what Chhavi will say when she looks back at this picture at the age of 16!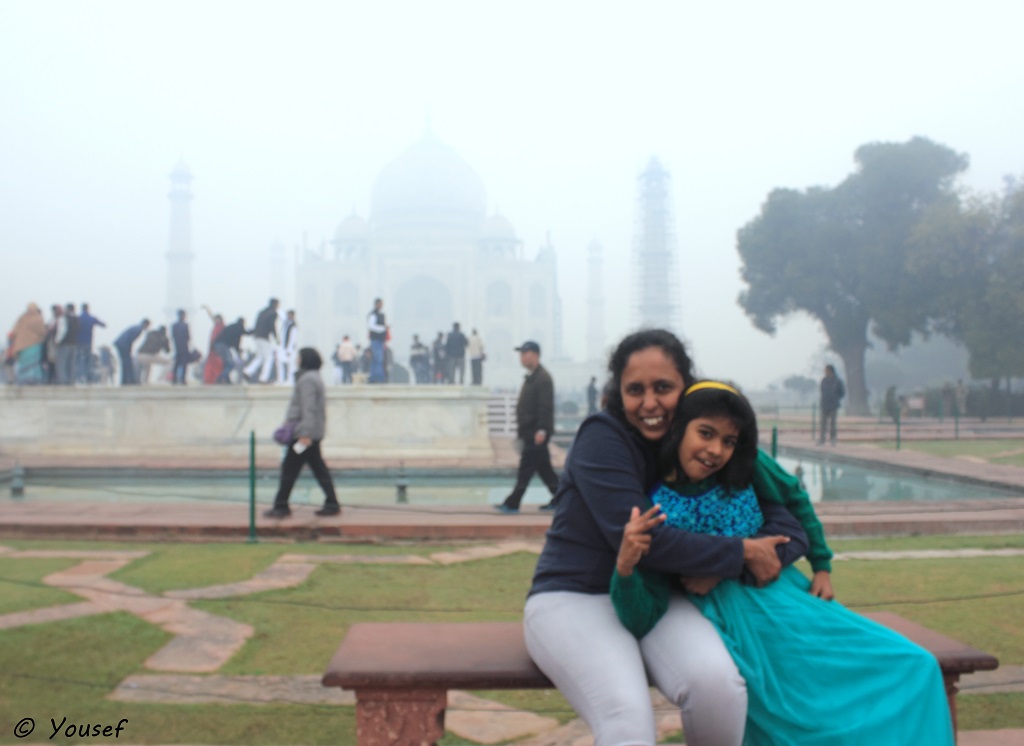 To Be Cherished for Years!
I am sure we will go back to the Taj Mahal but the first time with my daughter is always going to be special! I hardly ever get my own pictures clicked but even I was willing to pose for this special moment. The family pictures were clicked by our guide Yousef who is an excellent guide.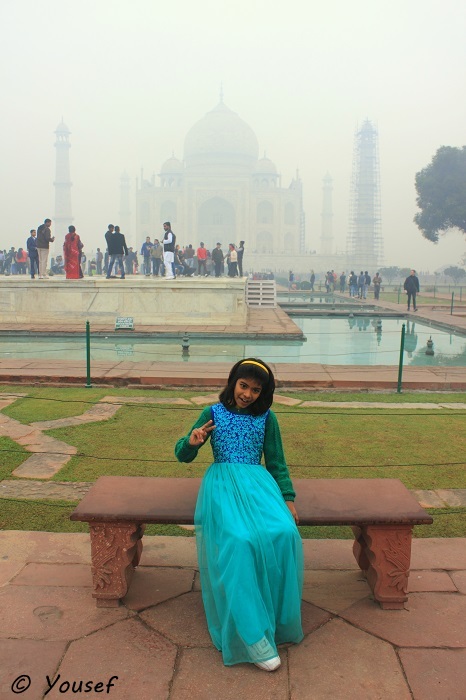 Her Trademark Pose for the #ErtigaHolidayDiaries
It is difficult to get Chhavi sit still for the pictures but she was willingly getting clicked at the Taj Mahal. She took a keen interest in the explanations Yousef gave about the monument. She told me, "mom let us come back soon with Vasu." I call them 'double trouble'; Vasu is my niece.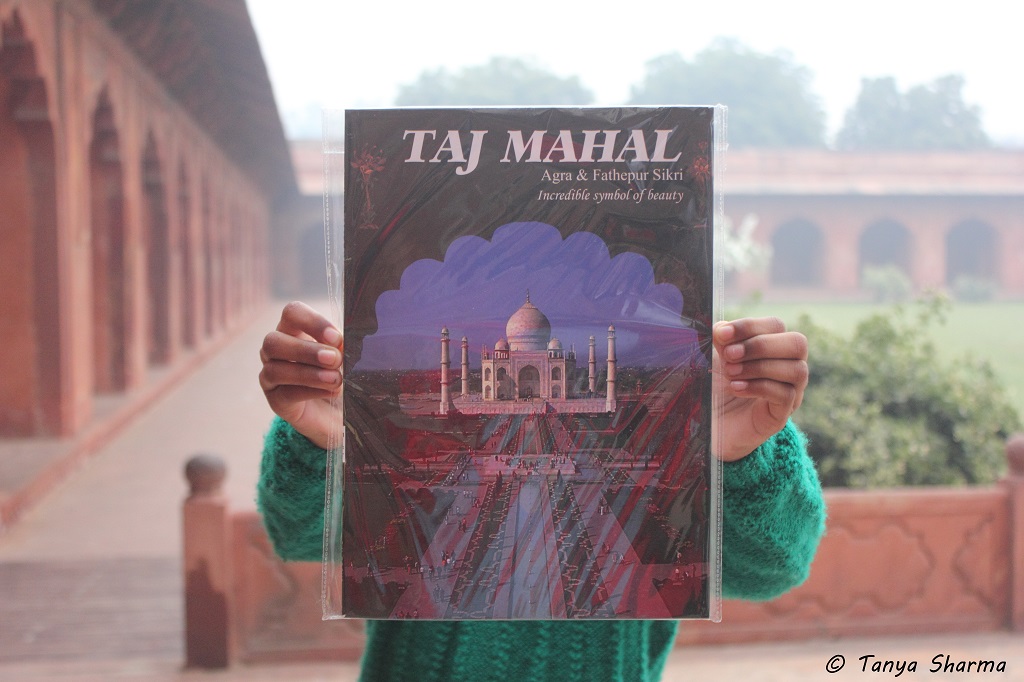 Books are Good!
Chhavi wanted a book about Taj Mahal as a souvenir. We bought it home too! Now it is our task to read it out to her!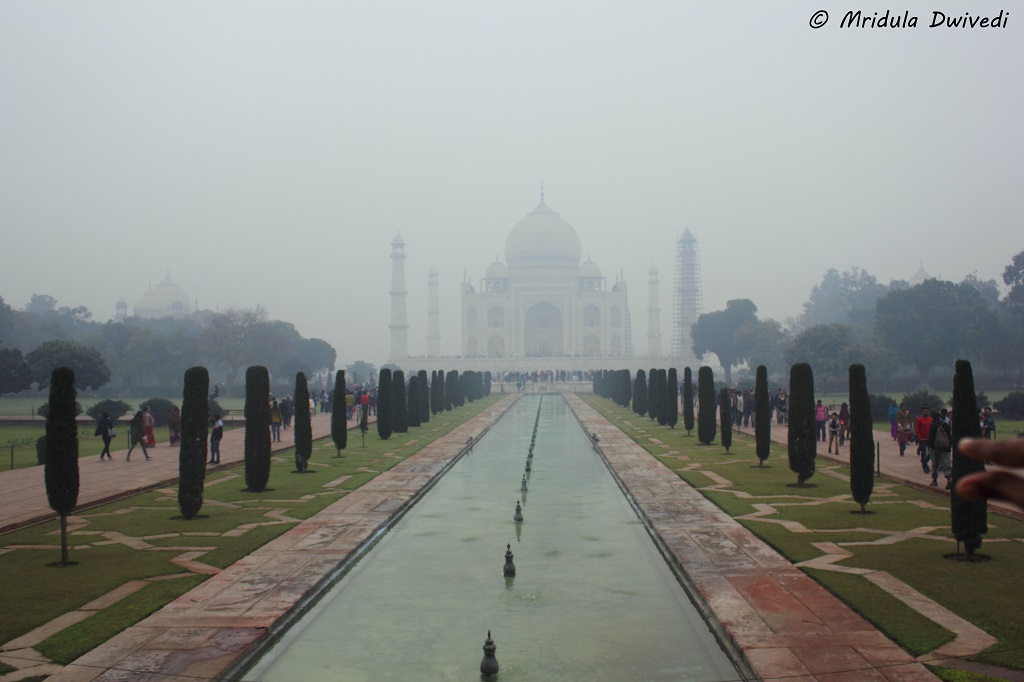 The Taj Mahal!
For us 2017 started on a good note! I consider it a good omen to travel on the very first day of the year!
I anyway travel a lot because of my blog but it is a lot more fun to travel with the family. I hope in 2017 I will travel more with my family!
To know more on #ErtigaHolidayDiaries, visit Facebook  or check out the twitter handle @ErtigabyMaruti