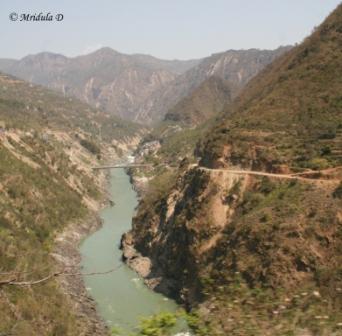 I have more than once traveled from Rishikesh to Joshimath and beyond. And I would always marvel at the river going along the road.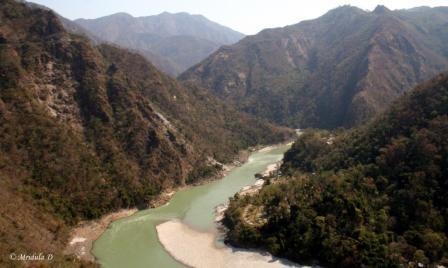 So here I was again looking out from a window of a bus and clicking pictures. We were traveling from Kaudiala to Devprayag, the distance between the two is 30 kilometers.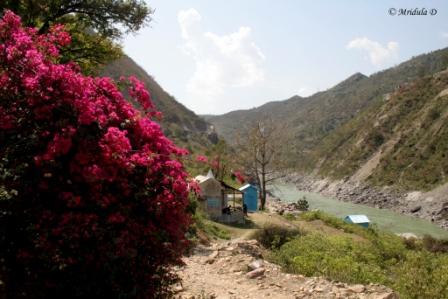 And then imagine walking down this path, entering a raft and traveling all those 30 kilometers in the middle of the river. They keep the cameras in a safe bag and let you use it when the raft is in calm waters. Could I ask for anything more?