On both my trips to Malaysia I have had the pleasure of watching many dance performances. I do not understand the language but the costumes are really colorful,  the movements graceful and the music upbeat.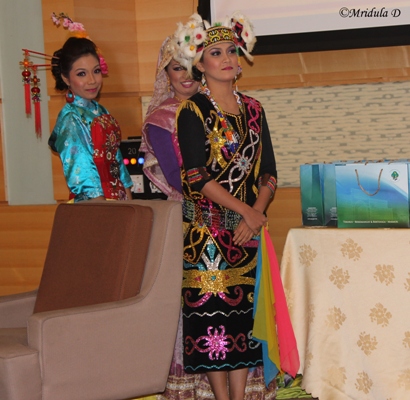 This was the first performance on the Malaysia Tourism Hunt 2012 trip. The group was actually much bigger but I managed to click a decent picture of these lovely ladies only.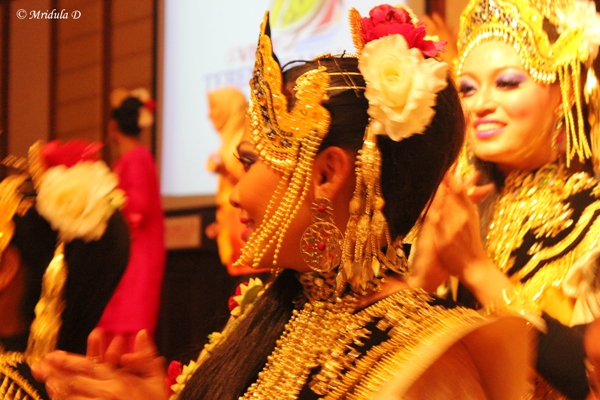 At Terengganu they had put up an elaborate dance performance. There was one particular sequence that I saw more than once. From what I can make out it is about fishermen going to the sea and one of them falls ill. Then all of them sit down gloomily around their colleague and suddenly a lot of lovely ladies come around and dance. A healer with grass in hand tires to cure the fallen person. When I asked on of the Malaysian colleagues about it, he said the dance was about healing.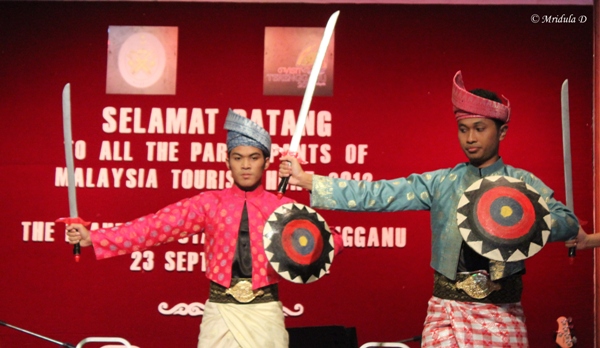 This was another beautiful performance from Terengganu. I had actually recorded some videos and I will post them soon. The videos will probably give you a better idea than my still pictures and words.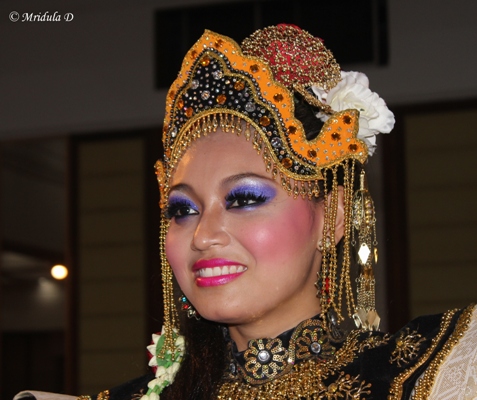 I loved their costumes and the makeup, it made for such a  pretty picture. I wonder if too many people can carry off blue eye shadow but it looked lovely on this lady!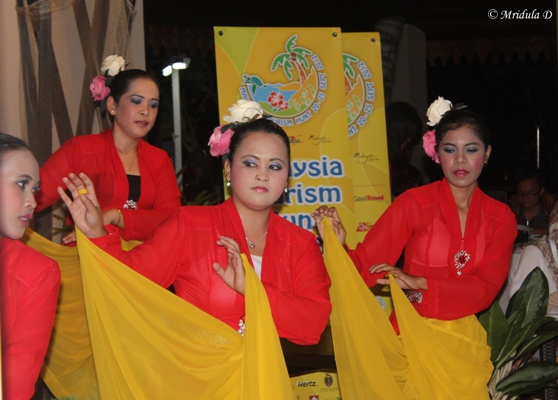 I thoroughly enjoyed watching and clicking all the dance performances in Malaysia. And now that I am back I wish I had taken more pictures!