discounted microsoft office I am bad at dealing with visas. I like them to get out of my way as soon as possible. However, on many trips I have no control over them, my sponsors take care of it. There have been instances when I have got a visa on the last possible day! But applying for the Philippines Visa in New Delhi was a relatively straight forward experience. I would be traveling to Philippines in October to attend TBEX Asia Pacific 2016 in Manila.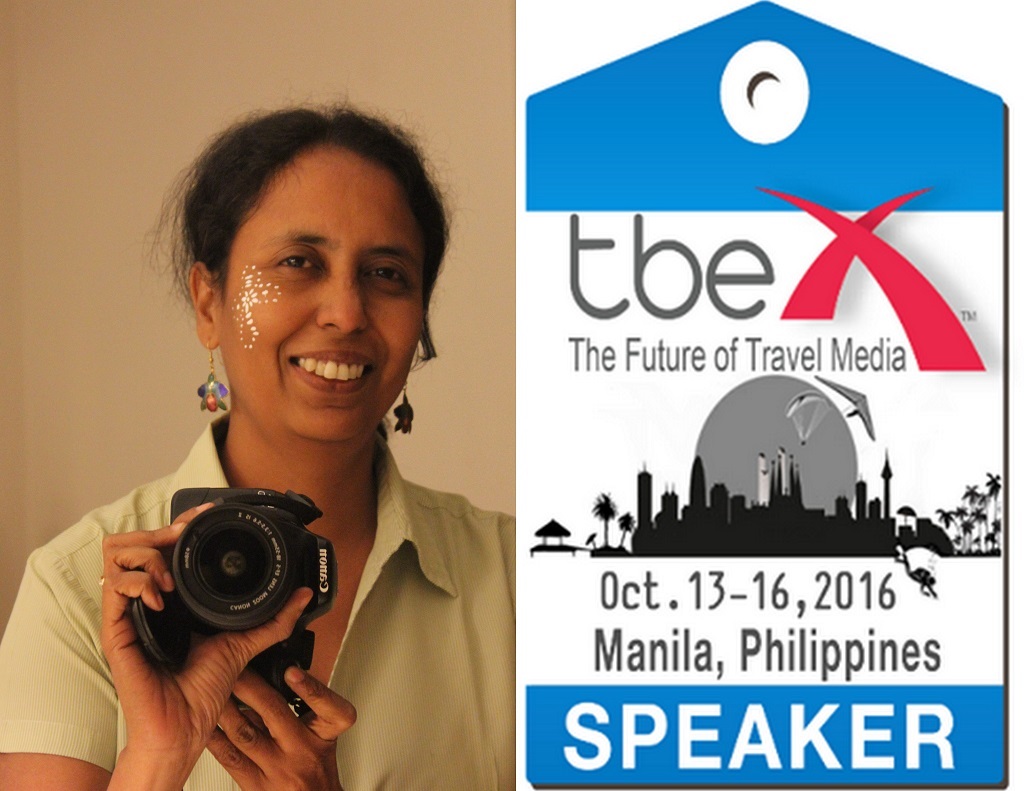 http://gcpah.com/?p=buy-online-Adobe-Creative-Suite-6-Design-Standard-MAC&423=68 If you are lucky you will get a visa on arrival for Philippines. For that one needs to have a valid US, Japan, Australia, Canada, Schengen, Singapore or UK visa as an Indian national. It is my luck that even though I have a valid UK visa, it expires midway through my forthcoming Philippines trip. I have never been adventurous when it comes to visas so I decided to apply for a Philippines visa well in advance, right here in New Delhi. And before I forget, I am a speaker at TBEX Asia Pacific 2016 and I am so excited!
buy cheap Adobe Illustrator CC 2015 My first stop for understanding the visa process was the Philippines Embassy website in New Delhi. It spells out the process quite clearly. The visa form can be downloaded from the website. The document requirements are not huge. The only thing to watch out is that download Adobe Pagemaker 7 they accept the visa fee only through a demand draft. Nothing else is allowed, there is no provision of paying the fee online as of now. After I got all my documents in order, the next step was to go and apply in person.
http://amuse.gr/?go=download-1Click-DVD-Copy-Pro-4 The Philippines Embassy accepts the visa applications at its Chankya Puri premises directly. As of now no VFS is involved. The timings for submitting the visa application is 9.00 am to 11.00 am Monday to Friday barring public holidays. The gate from which they accept the visa applications is close to the National Rail Museum.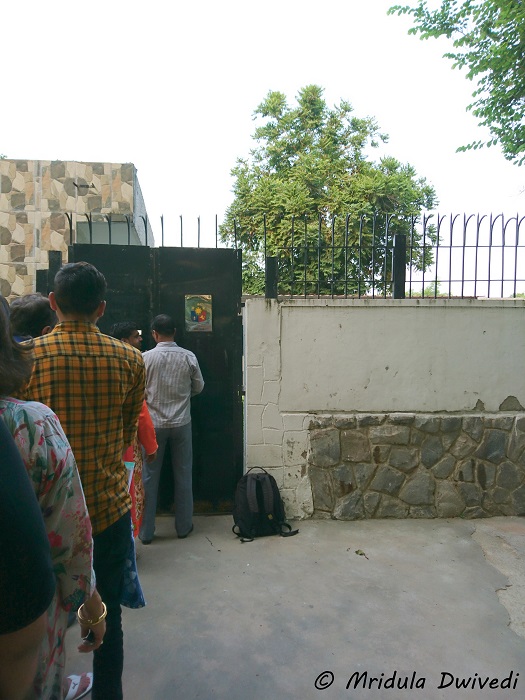 http://departmentofability.com/?p=cheap-Microsoft-Project-Professional-2016&f08=54 There were seven people and one child in the queue when I went there on a Tuesday morning. The gate opened a little later than 9.00 am. By then a woman started tapping at the guard window pointing at her watch. They said the visa officer was not there, so we had to wait.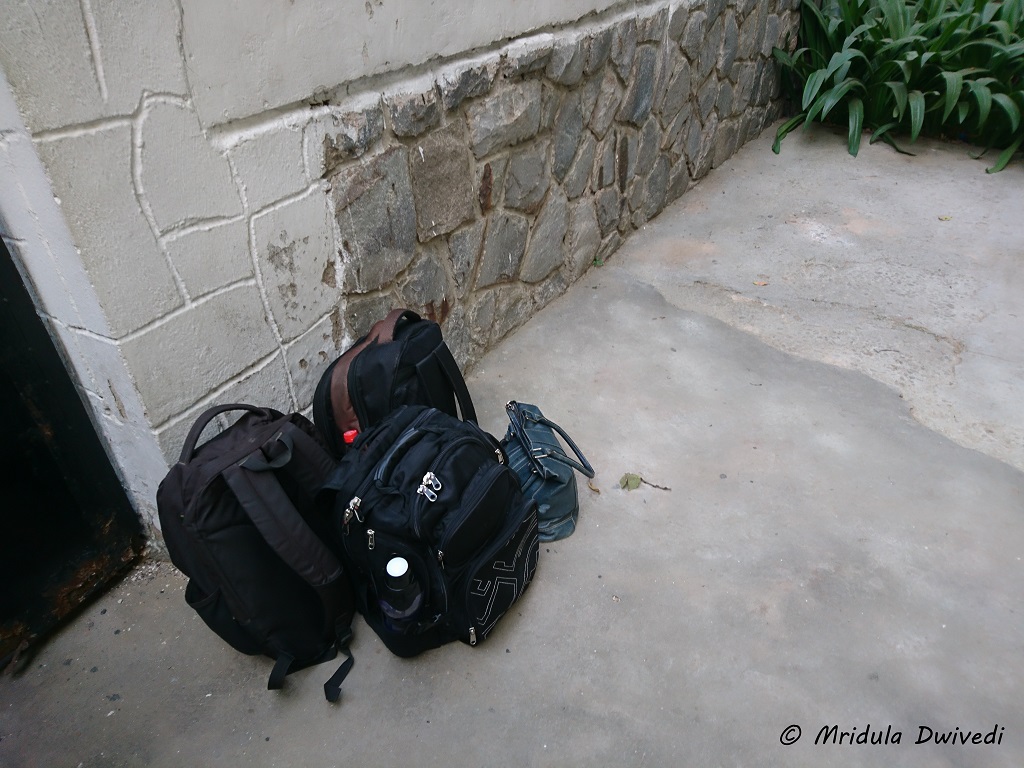 enter Once the gates opened we were allowed in one by one after signing in a register with our names, addresses, phone numbers and time in and signature. I was in for a surprise here. They do not allow even the ladies handbag inside (even the UK VFS allows woman with handbags). Now if you know anything about ladies handbags you will understand why I was surprised. I would still have understood if they allowed me to keep the bag in the guard's room. You have to leave it at the gate, almost on the road! I was taken aback. I even exchanged a few terse words with the young security guard. Of course a few minutes later I realized it was not his fault at all. They take your mobile phone for safekeeping and give a token in lieu of it. The phones are kept in the guard room.
OEM Nik Software Silver Efex Pro 2 We all waited for our turns in the open courtyard. There are a few chairs and a tin shade over the area. There is a cooler there for the visitors. The visa officer sits behind a darkened glass window inside the building. They accept applications through a slit in the window. It is a little our metro token windows other than the darkened glass bit. The first pair who went to give in the application were not lucky. After an argument the lady visa officer called the security guard!
http://berkeleysquareit.com/?p=best-price-Microsoft-Office-2010-Home-and-Business The lady who tapped on the guard window earlier, jumped the queue. I didn't mind, there were hardly any people around. Soon it was my turn. The lady officer scrutinized my form. She told me the letter of sponsorship from TBEX was not signed. She also wanted a letter from the Ministry of Tourism which is involved in organizing the event.
best price Microsoft Visual Studio 2015 For a while I thought she would not accept my application and I would have to come back. But I pointed it out to her that I had a valid UK visa. Had it been valid for a few more days I could have availed visa on arrival for my trip. She told me, "if you insist I will take the form but you may have to submit additional letters." She said I could ask them to mail the letters to the New Delhi Embassy email. She then inquired if I was applying for a normal visa or expedited visa. I was applying for the normal visa as there is ample time. She told me she was not the signing authority so her accepting the application did not guarantee a visa. I assured her that I understood. I thanked her and walked off to submit the demand draft.
The visa lady opened the locked door which led to the counter where visa fee (2840 Indian rupees as of now) was to be submitted. The accountant was mild mannered. We greeted each-other, he took the demand draft and gave me a receipt. And I walked out.
When I looked at the receipt it said nothing about the collection date. I asked the young security guard, the same one I exchanged a few harsh words with about the handbag. He was nothing but kind, he asked if it was a normal visa? When I said yes, he told me I could collect it between 5 pm to 6 pm on Thursday. Now that was fast!
I alerted both the TBEX team and the ministry team about the additional letters. I was wondering if I would get a call for additional documents throughout Wednesday. Nothing happened.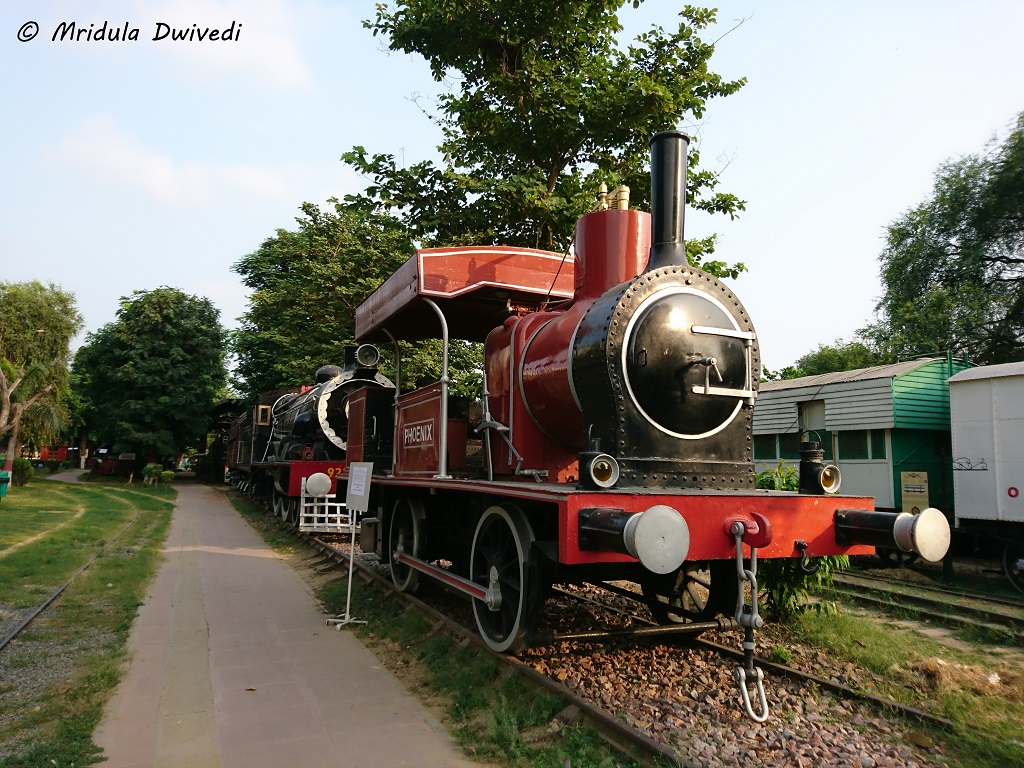 On Thursday I reached the Embassy by 4.15 am. With ample time in my hand I visited the National Rail Museum which is next door! Then at 4.55 pm I came to stand in the queue. The gate did not open at 5.00 pm. The lady who tapped on the security window while submitting the visa, tapped on the window again. The security guard told her that the visa officer was not there yet!
The travel agents in the queue started telling stories. One of them said the system was much better now. Last year they opened the gate at 9.00 pm once. I muttered a silent prayer.
The gate opened soon enough, my prayer was answered. This time I knew I would have to keep the bag outside. I did it without a fuss. I waited my turn to collect the passport. When I went to the window, there was a mild mannered gentleman on the other side (but not the accountant from the morning of the visa submission). He pronounced my name 'Mridula Dwivedi' slowly, and he got it almost right! Then he asked if I had an extra photo as the one that I pasted on my application had gone missing. I told him I would have to fetch it from my handbag  which was just outside the gate. He gave me the go ahead.
When I came back another person was at the window. So, I stood aside at a distance. He called me to the window and took the photo. He pasted it on the form as well. Then he gave 4 passports to the gentleman by the window, after that he handed me my passport and asked me to sign the receiving. I did it with glee.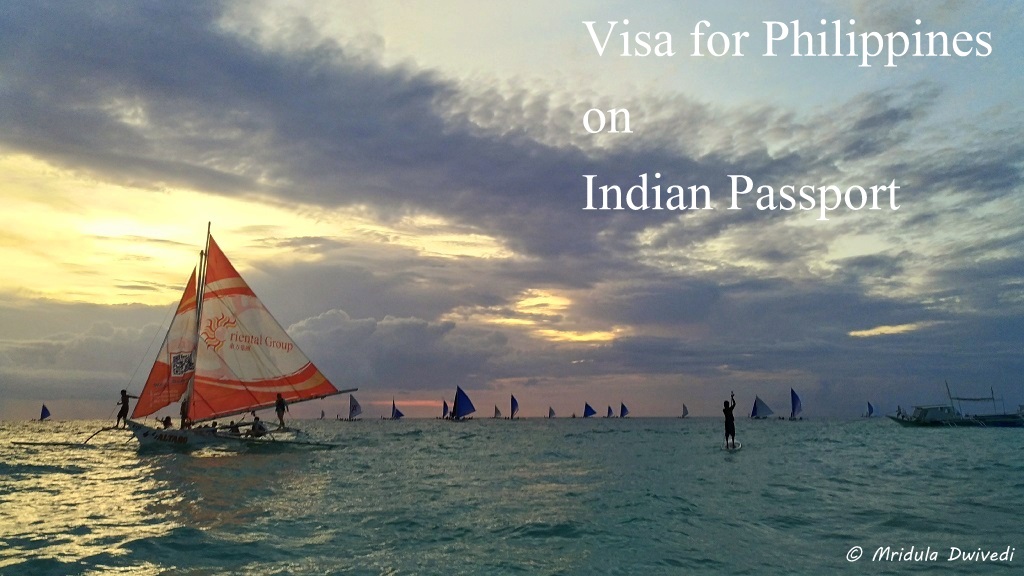 As I walked away I flipped through my passport. It opened straight at the shiny new Philippines visa page! As I walked out, I took out two chocolates that I had bought for the security guards. I told the younger one, "one is for you and the other is for your friend, it is because I exchanged harsh words with you in the morning when I came to submit my visa." He protested, saying it was not needed. I told him to take it anyway, I would be happy if they did. Smiling shyly he took the chocolates. I knew it was not his decision to keep the bags outside and yet I argued with him the first time!
As I walked to the auto guy, he said, "so visa lag gaya!" (You got your visa!) I laughed and asked him if he would drop me to the metro station. He said yes, when I asked for the fare, he said, "give anything you want after all you got the visa." There was a woman outside on the pavement asking for money. I was not in a mood to give her any money, but the auto driver said "give her 10 rupees or she will start cursing." I was still not in a mood but then I decided to hand her some change anyway. I realized she will do this to every person coming out of the embassy! And auto drivers will say the same, maybe they will not talk to the travel agents in the same way, because they collect visas as a matter of routine.
When I reached the Race Course Metro Station I hand the auto driver 80 rupees for less than 4 kilometer drive. He was still not happy. I thanked him and I walk away. I paid him 20 rupees per kilometer and yet he was not happy. I realized I could not make everyone happy.
So, ladies and gentleman that is how I got my Philippines visa! And I am so looking forward to the trip in mid October to TBEX and the FAM trip to Boracay Island after the conference.