I have stayed in many Accor hotels both as a blogger and on my own and I quite like them. They offer a wide range from Ibis Budget to Sofitel, Fairmont, Raffles and more! They have something for everyone and in my opinion that something is good.
I was invited to Mercure Dwarka (Gujarat) as a blogger. It is a newly opened hotel. It was my first stay in a Mercure.
http://candacenkoth.com/?q=online-generic-viagra-india The Room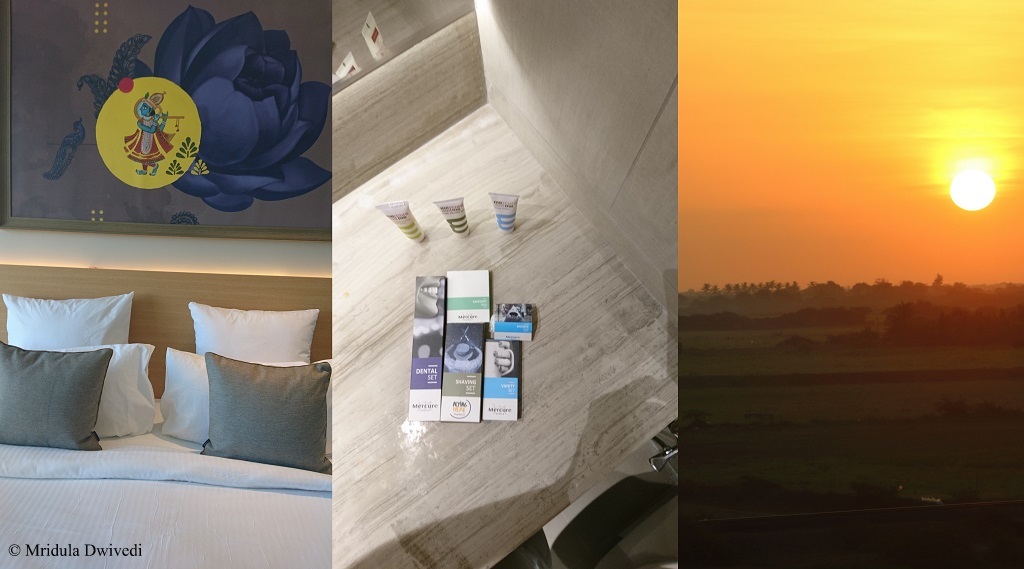 I had a large, clean and comfortable room at my disposal. My room had a queen size bed and plenty of pillows. For decorating the walls, they use paintings by the local artists. I could see the sunrise from my room. I stayed in room number 202.
There were tea and coffee sachets in the room along with the kettle. I would give the restaurant my water bottle and ask for filtered water which they always gave me happily. I drink so much tea that 1 liter regular water is very little for me.
The bathroom was nice. They use fairly traded products which is a great initiative. The shower always behaved well, with great pressure and just the right amount of hot water I liked. I was comfortable in my room.
viagra 20 mg price The Breakfast
The buffet breakfast is served at Makhan (means butter in Hindi) Restaurant. It is the only restaurant within the hotel. They serve good food. Given that Dwarka is a religious city, they serve only vegetarian food.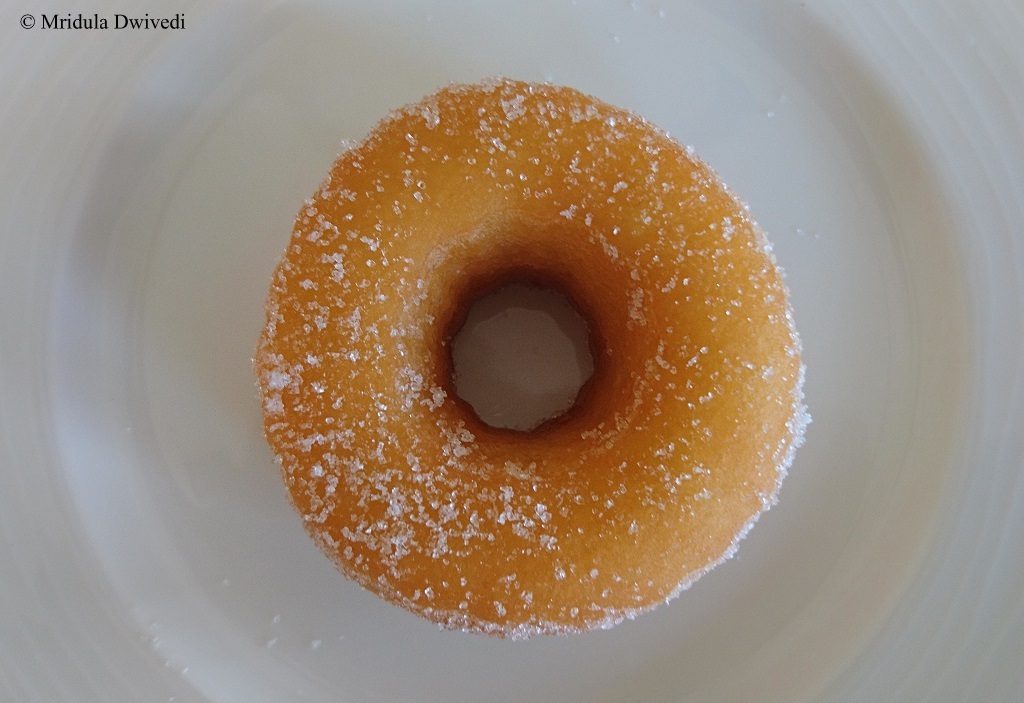 The buffet has a combination of international and Indian foods. I largely ate Indian but succumbed to donuts once! I liked the masala tea they served.
The Lobby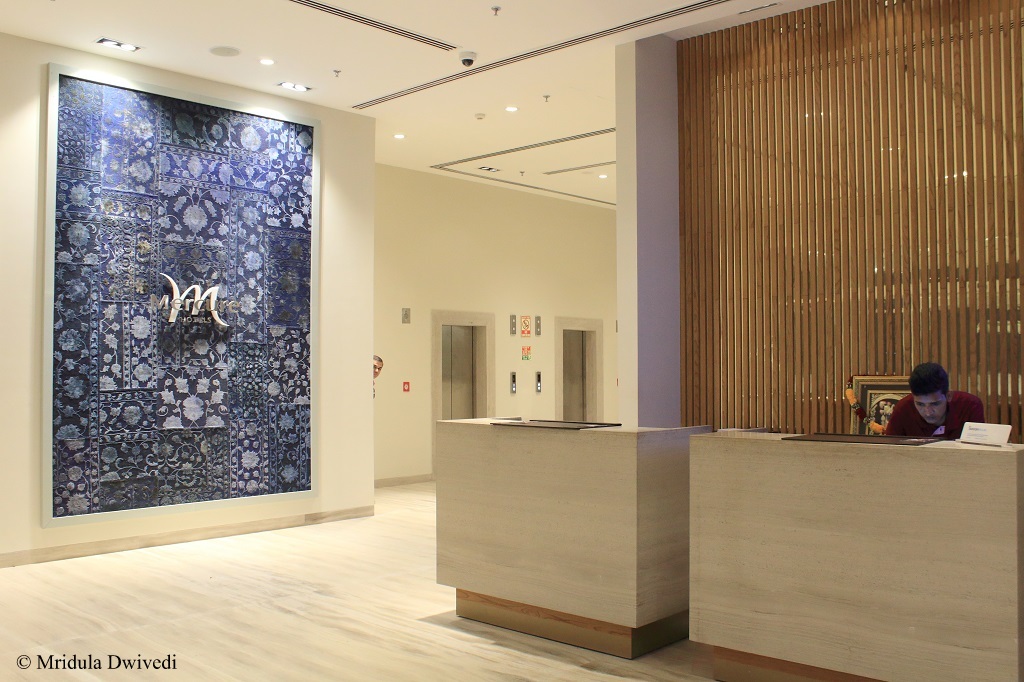 When you travel in a group you end up spending some time in the lobby waiting for your group members. Mercure Dwarka has a cozy lobby with a view of open fields all around if you care to push aside the curtains. On some days I could see shepherds moving around with their herd.
The front porch and the parking area makes for a pleasant evening walk. By the evening the weather at Dwarka becomes balmy due to the sea breeze. It is fun to go for a walk after dinner.
The Security
I hardly ever write about the security features of any hotel. Mercure Dwarka follows the standard procedure of inspecting the car at the entrance. They scan the luggage and ask the guests to walk through the metal detector like any other large hotel in India.
Our local taxi drivers made the routine process interesting. They would complain loudly every time the security would ask them to stop the car and open both the bonnet and the boot. They told me no other hotel in Dwarka did this, and anyway what did they expect to find in the car?
I pointed out to them that they scanned all our luggage too and we too walked through metal detection. I added it is standard over the country at least for the bigger hotels. They were partially pacified when they saw our bags also getting scanned after every trip.
Overall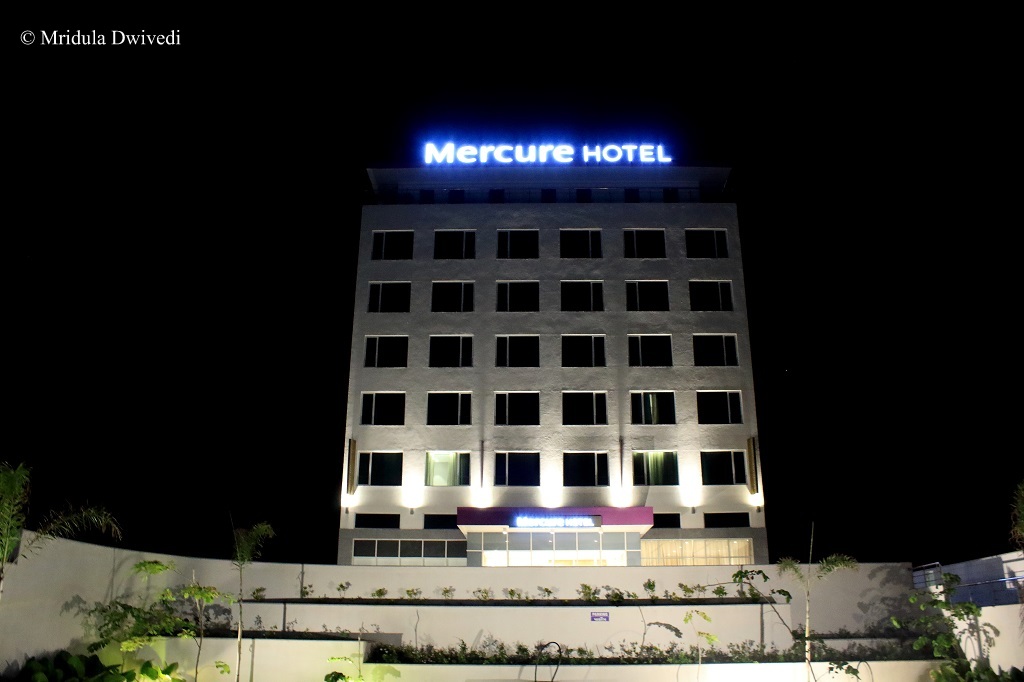 Mercure Dwarka is a modern hotel in an ancient city. It makes for a comfortable stay. The food is good. You need to remember that it is a little outside the city. But as there is hardly any traffic in the city you can be in the center in less than 15 minutes by car.
PS. I was invited by Mercure Dwarka on a FAM Trip as a travel blogger!