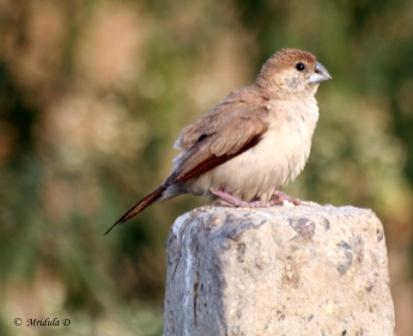 I went for a bird round after maybe a month. Was not at home for many weekends and when I was at home, I was just too lazy. But not today.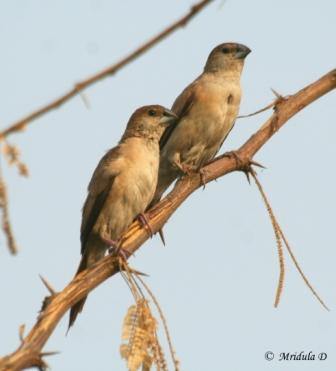 The name of the bird is obvious, look at their bills they are silver in color hence the name Silverbill. And as they are found in India they are Indian Silverbill I guess.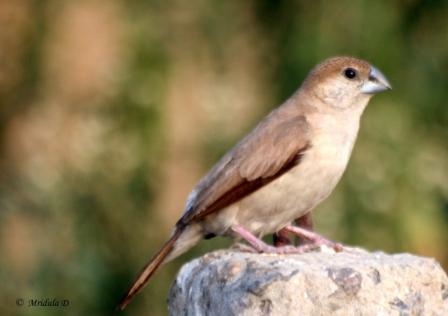 I have seen the Silverbills many times around but I never managed to get this close. Actually a lot of wheat has been harvested and it was lying in the fields. So the fields attracted a lot of birds. And they were more interested in grains and nit in how close I was trying to get.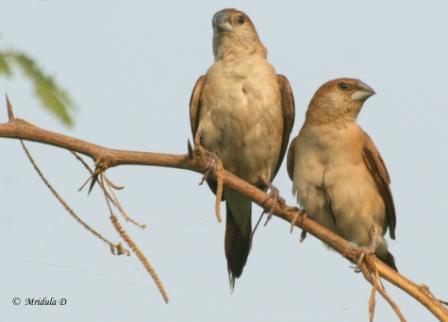 I don't know why they are called Munia in Hindi. I only know of a famous old Hindi song from the movie Teesri Kasam that goes Chalat Musafir Moh Liyo Re …