It was my immense privilege to be a part of the launch of the Support A Life initiative by Canon India at SOS Children's Village in Faridababd. Being a parent to an adoptive girl child (Chhavi) the issue is close to my heart. I was not much of a believer in destiny but when I see Chhavi sleeping peacefully next to us, I do think there is something called destiny after all!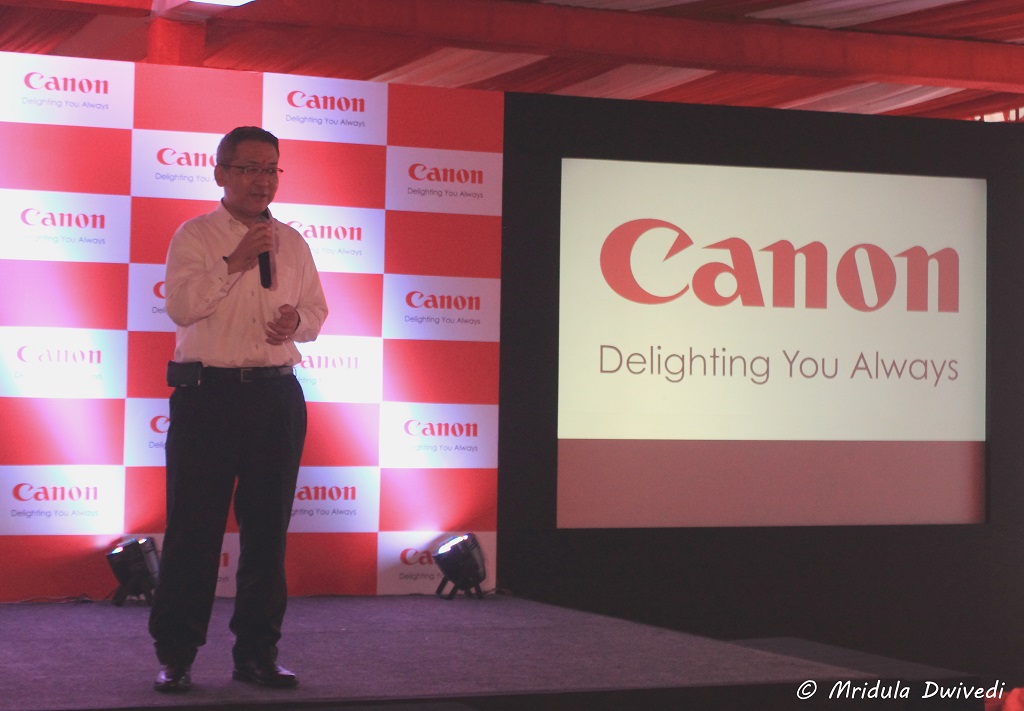 Canon India launched its initiative #SupportALife close to the 70th Independence Day!
"This Independence Day, as India celebrates its 70th year of Independence, Canon India is strengthening its social commitment to the country through its 'Support a Life' Campaign. The world leader in imaging technology, Canon, with a vision to have a proliferating India has partnered with SOS Children's village across the country to support the education and overall development of children in these villages. The first phase of Canon's campaign took wings today as it celebrated the Independence Day with children at SOS village, Faridabad.
As part of 'Support a Life' initiative, Canon employees have adopted 187 children across SOS Children's Village in the country to take responsibility of their wellbeing. This initiative furthers Canon's corporate philosophy of 'Kyosei', which means 'living and working together for the common good'. To celebrate this association, employees from Canon India Headquarters visited the SOS village to interact, play and engage with over 200 children."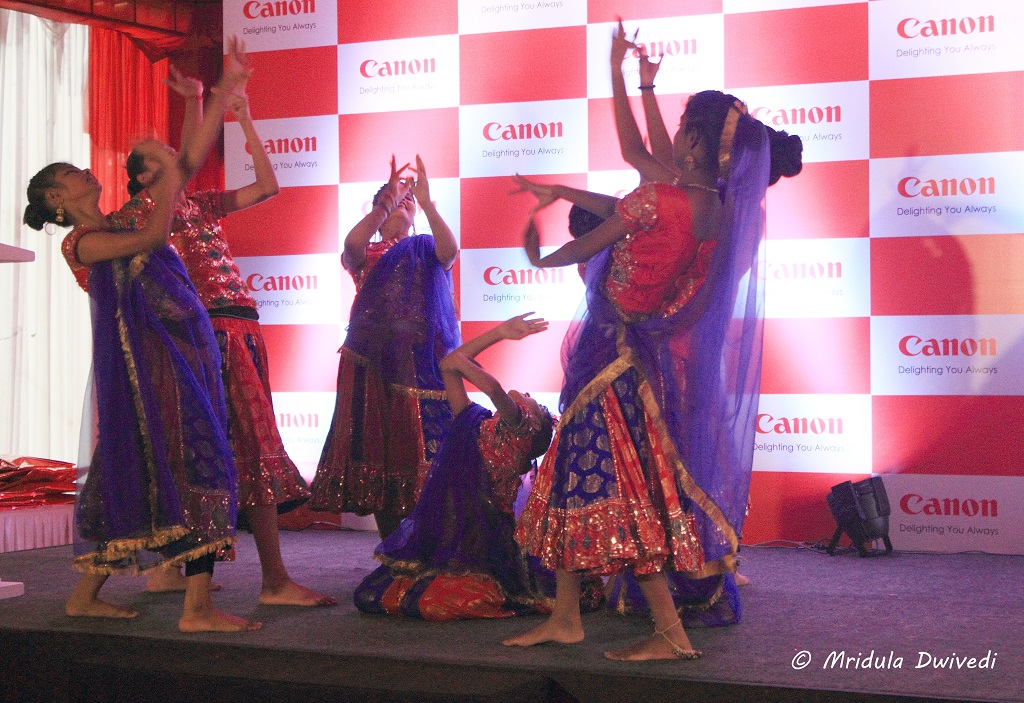 It was a rainy day so the much awaited cricket match between SOS Village Team and the Canon Team was washed out but the children present a colorful cultural show. Various prizes were given away to the kids.
Speaking about the latest development and significant expansion of Canon's CSR ambit, Mr. Kazutada Kobayashi, President & CEO of Canon India, said, "At Canon, we are deeply involved in meaningful, welfare driven initiatives that impact lives and make people future ready. And what better way to prepare for our future than to invest in our children – the building blocks of the nation. This partnership with SOS Children's village has given the Canon family a way to express our dedication towards the upbringing of children of the country. Canon has been devoted towards the causes of education, eye care and environment and now we are proud to be expanding our social trajectory with empowerment of children and youth in the country through our most recent initiatives".
Ms. Anuja Bansal, Secretary General, SOS Children's Villages India, shared, "At the SOS Children's Villages, our focus is on bringing up children in a secure and healthy home. Since last five decades, our organisation is focusing on the holistic development of young lives by providing them the love and care of a "Mother"; and a family of brothers and sisters. Partnership with like-minded institutes like Canon, provides us further encouragement to continue towards our goal with more vigour and commitment. Their support will help put smiles on the faces of the children in our villages and add value to their growth and development."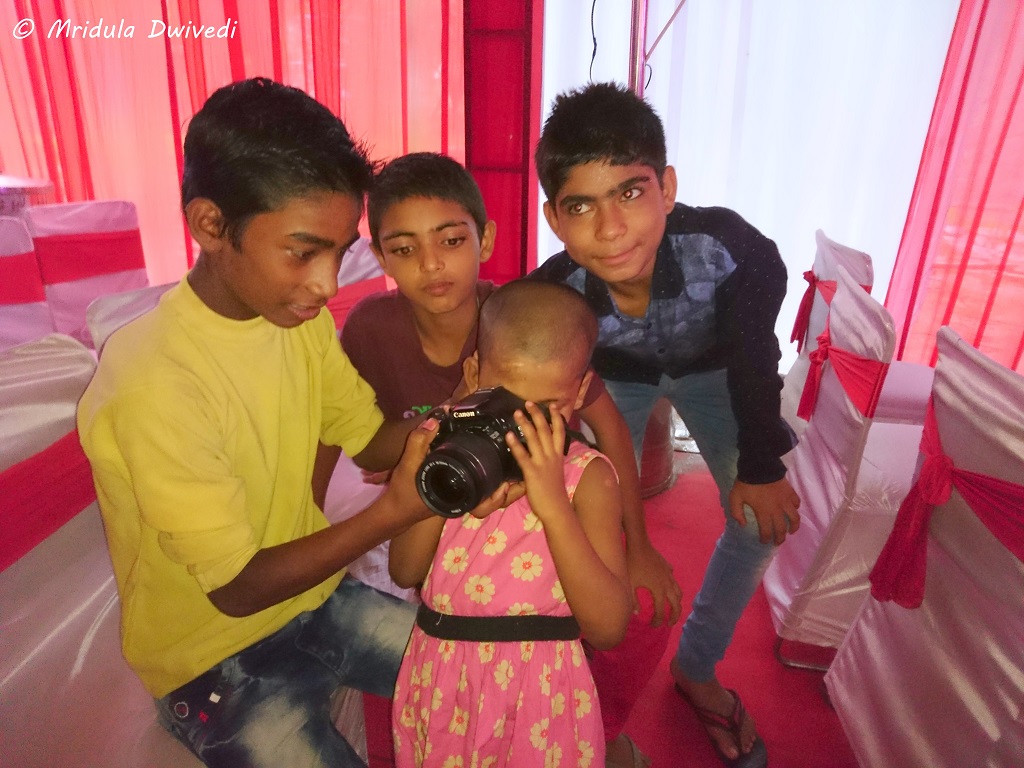 While I was watching the events on the stage, the kids sitting around me got interested in my camera. I know kids love cameras across the world, I had no hesitation in handing it over to them! They turned photographers within no time!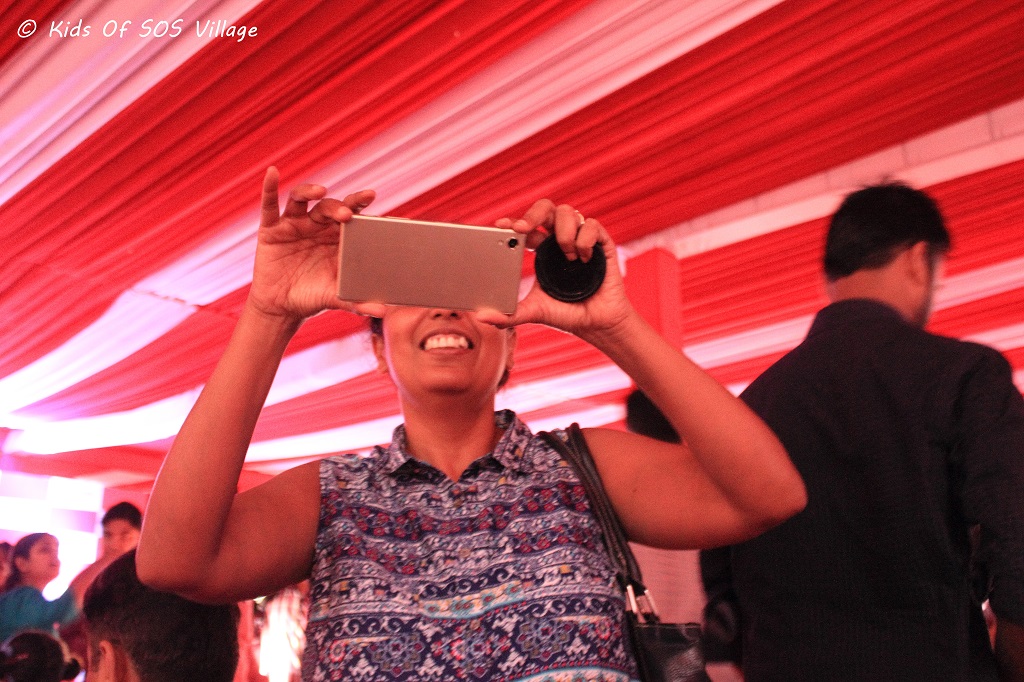 I was their obvious target! We had fun while I was there. A little one asked me when will I come back! hey tug at the heartstrings and yet I go on with life! I know kids need attention the most, even more than money that is needed to bring them up! I particularly laud the Canon SOS campaign because it focuses on employees spending time with children rather than just providing material support.
As I am a mother of an adopted child I know how difficult the conversations are going to get in future, even though Chhvai knew from the word go that she is adopted. To be in charge of 9-10 such children for a mother at the SOS Children's Village must be quite a task! Kudos to Canon and SOS Village for all their good work!
Meanwhile when we scold Chhavi for studies she tells us "Oh God in this whole world wide you guys were the only ones to take me home?" And then in the next ten minutes she will tell me that I am the best mom in the world! I am sure she will have her crisis as every teenager does, and if adoption it is, then let it be, for bringing her home made me believe in destiny!