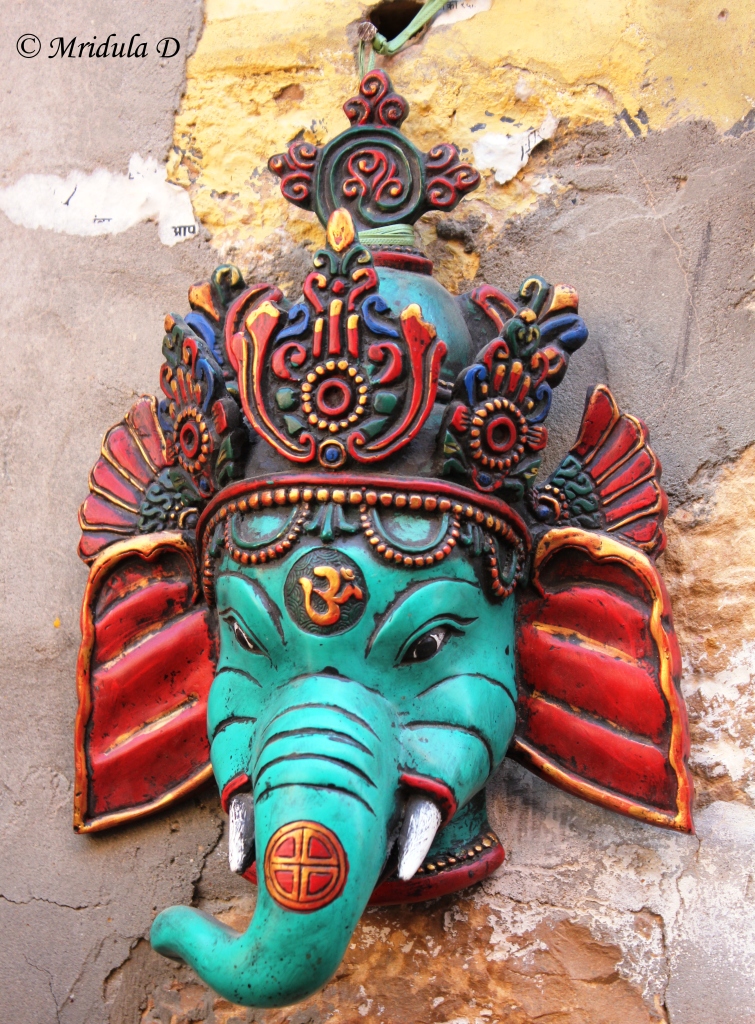 I like souvenirs a lot. They are colorful and they look so good, they lend a charm to the place. However, instead of buying I like clicking pictures of them. At Jaisalmer, the road along the fort is full of souvenirs and I had a gala time clicking pictures.
Even though it is not green I wonder if it comes alive at night!
And then there was this shop full of things with this mighty elephant and a smaller one standing out of the crowd.