We visited the village of Heysham in the evening today. It is a bit further down from Morecambe and in all my previous tries I never managed to reach there.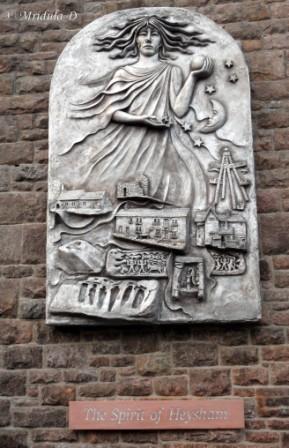 We saw this sign on our way and it was so eye catching I had to click it.
The second thing to catch my eye was this beautiful flower cart. Both the pictures were taken while walking down to the promenade.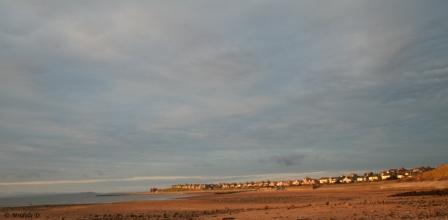 We were there quite late in the evening. So I could catch the village against the setting sun.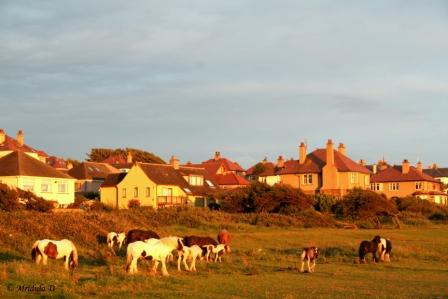 I decided to walk back from Heysham to Morecambe. On the way there were these horses basking in the setting sunlight and a delight to click.