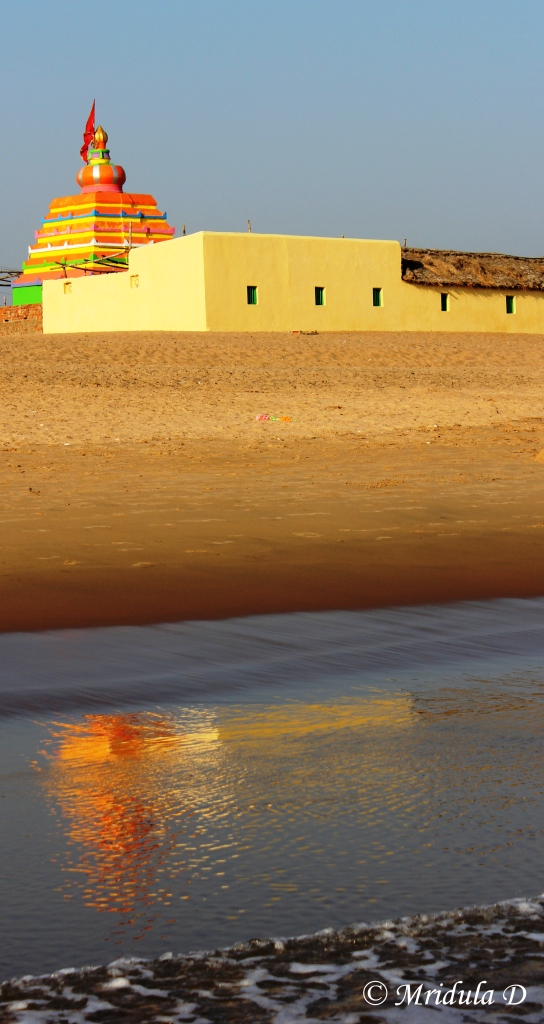 I particularly got attracted to this picture because of the reflections. But I have to let you in to a secret. In reality there were a lot of wires behind the temple, I just managed to keep them out of this shot.
Doing bird photography with the wide angle lens! But sometimes it for sure makes for different pictures.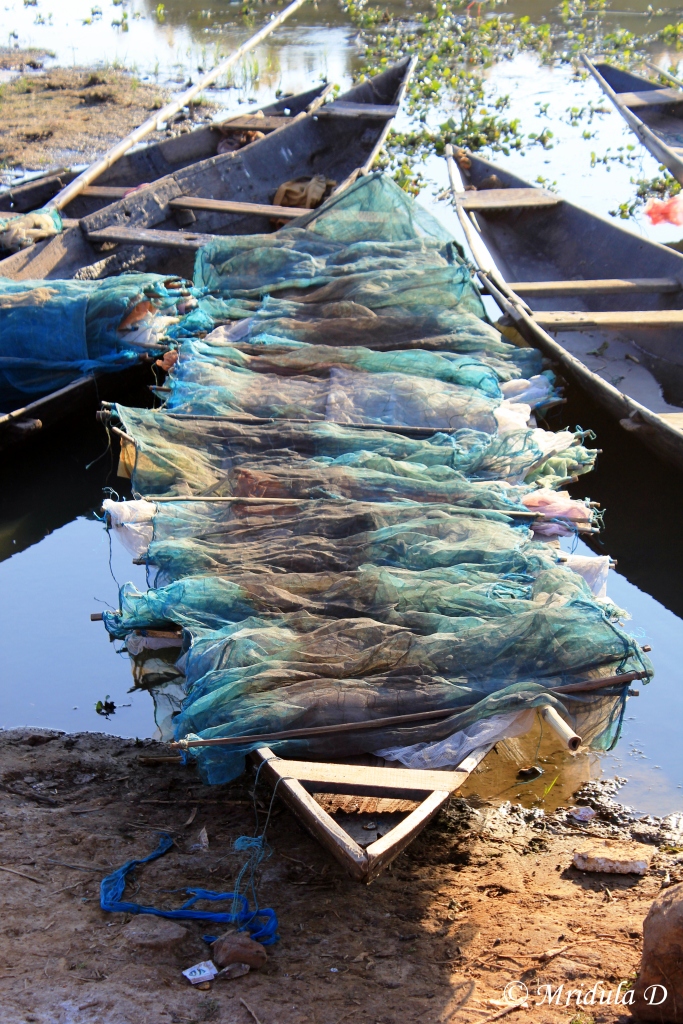 Even though I liked this frame, wish I could get an elevation and click the boats nearby as well.
The boat you can see in the right hand upper corner is the most expensive one that can be rented on the Chilika Lake but looking at its condition I don't think it is much in demand.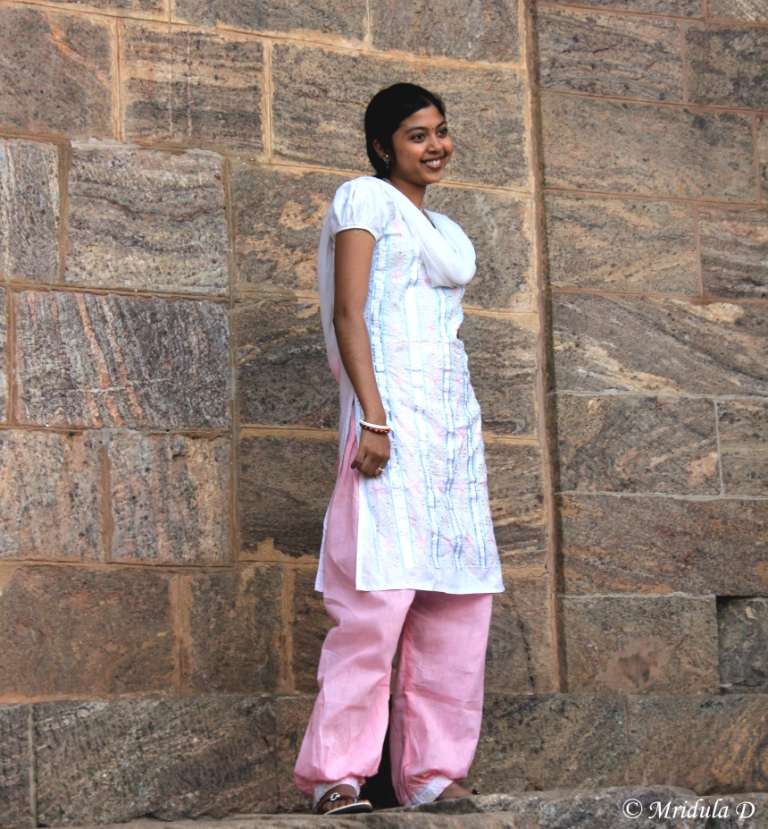 And finally this pretty young girl, spotted at Konark, even though she was not posing for me!