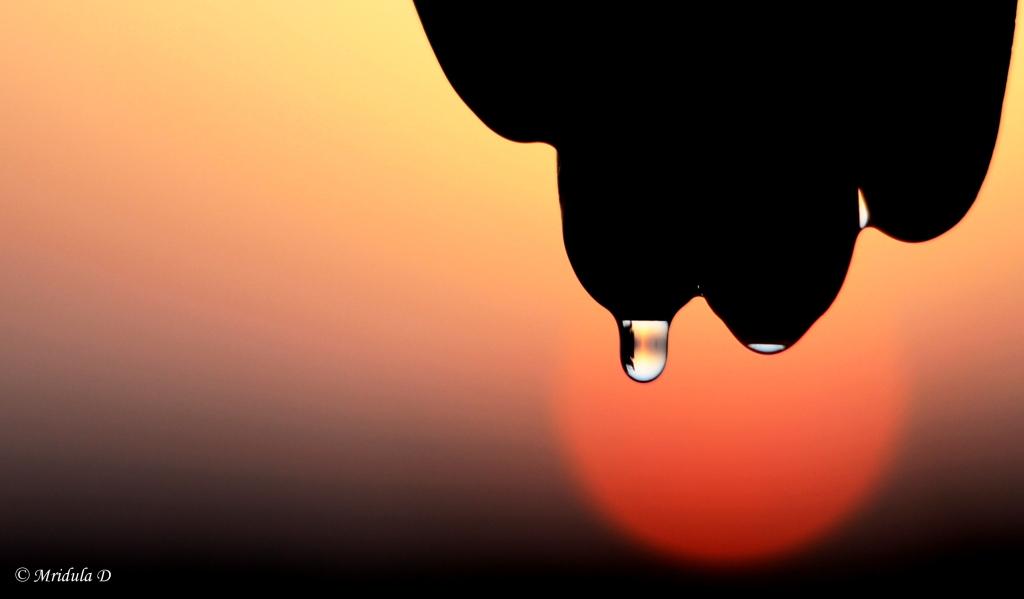 I have been playing around with water drops these days. So thought to do the stuff around the sunset time as well. You see my hand as the silhouette but the drops became very bright.
Have a great Skywatch this Friday and every other day.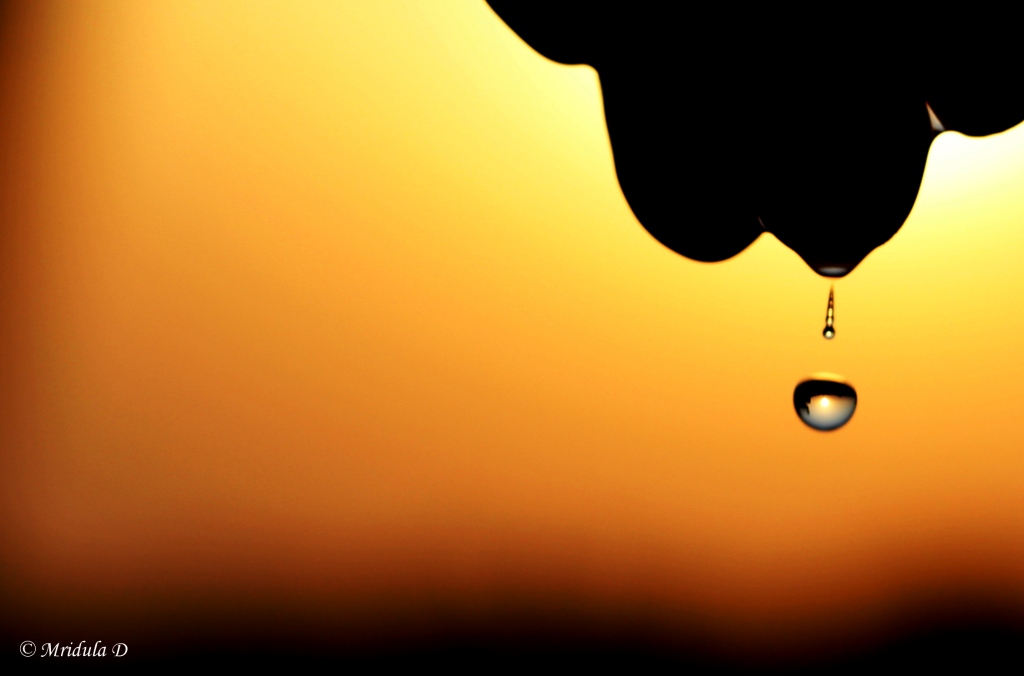 PS. I am off to Goa. Have not been able to schedule any post. So see you all on Monday.