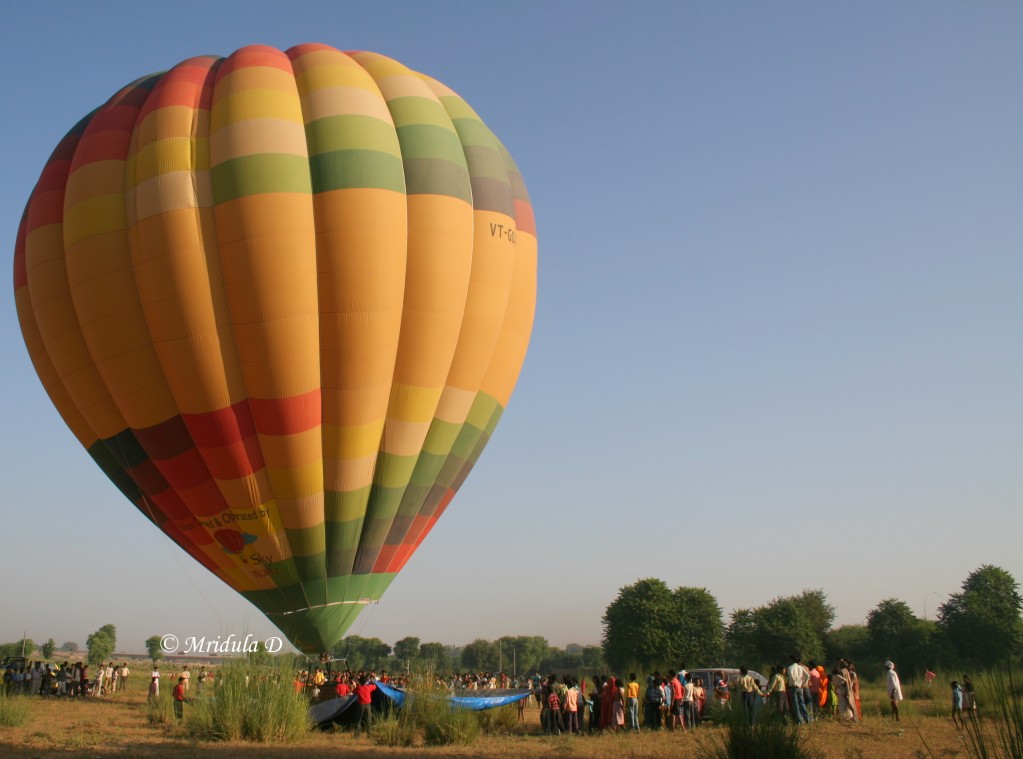 I recently managed to do a hot air balloon ride in Jaipur courtesy the Sky Waltz. This is the scene after we landed at village Kanota near Jaipur. It felt as if almost the entire village gathered to watch the balloon. The main story would be up soon. But I will give you a few glimpses of the flight.
The flight took off neat the Amer Fort and I got to view the fort from air. But my pictures really don't do justice to the fort. I will put up the pictures soon, depends on how long Chhavi decides to take the nap!
Spent close to one hour in air.
Loved the colors of the balloon.
A friendly pilot, Thomas Dittler from Australia.
Did I mention the views? And the balloon reflection on a lake over which we flew?
If you wish to get in touch with the Sky Waltz Team here are their contact numbers-
9717295805 ( Yam ) and 9717295801 ( Gagan)
For more pictures of skies please visit the Sky Watch page.