I had to dig the archives to find a picture for today's sky watch and the best place to dig is my Everest Base Camp Trek folder. I am looking forward to May 2013 when I can go and trek in Nepal again. Nothing fixed yet (way too early I guess) but I do want to go.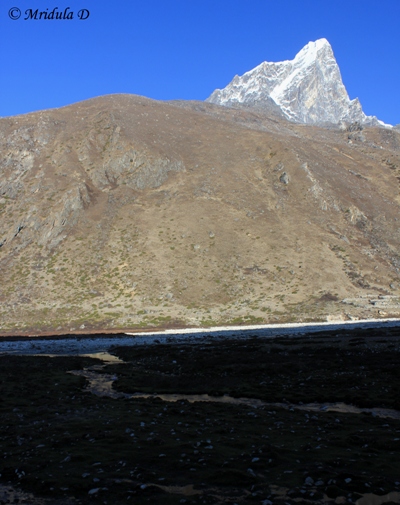 And whenever I look at this picture I kick myself. There was so much happening. It was early in the morning, there was water on the ground that was catching light, there was a big peak ahead and all I could capture was this! I like it still but it is not a patch on what the eyes saw.
Do check out the Sky Watch page for some amazing sky pictures. Better still share your own.