What do you do when you are not attending the Solung celebrations at Pasighat? Why you go sightseeing around Pasighat! I admit I could have done a better job. But the little that I saw, was refreshing.
Balek and Roing Villages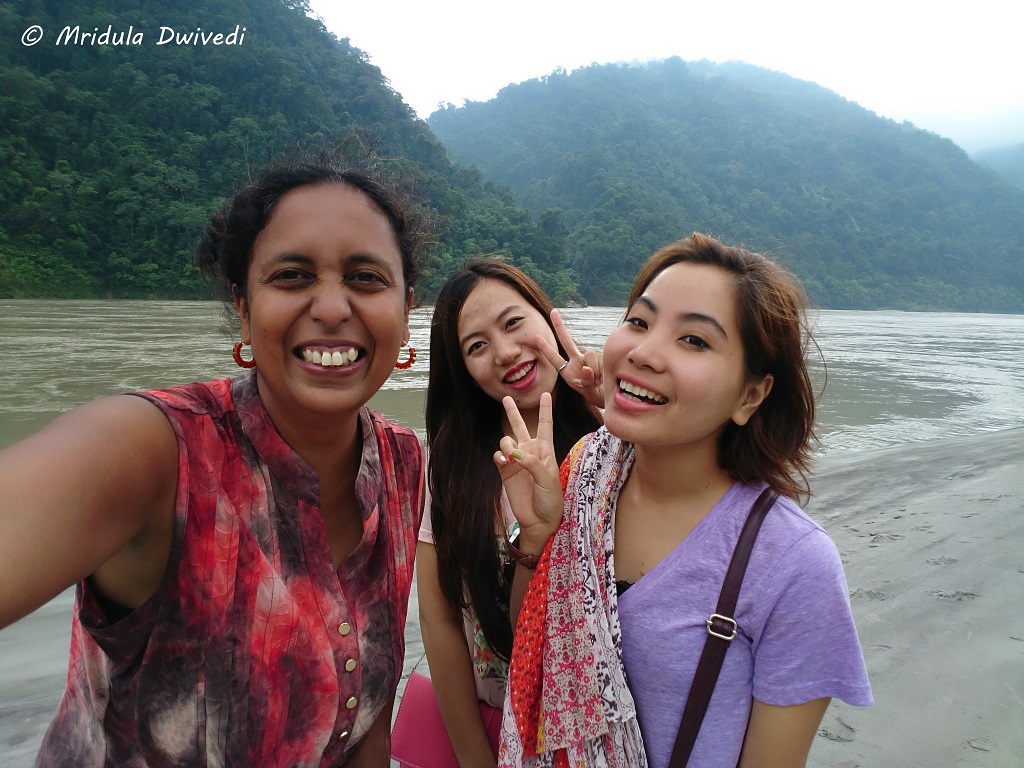 Close to Pasighat are two small villages Balek and Roing. I had two beautiful guides with me, Yasup and Nani. My friend Nuyee (of Arunachal Pradesh Tourism) asked the girls to take me around. Here we are standing by the Siang River but it comes later into the story.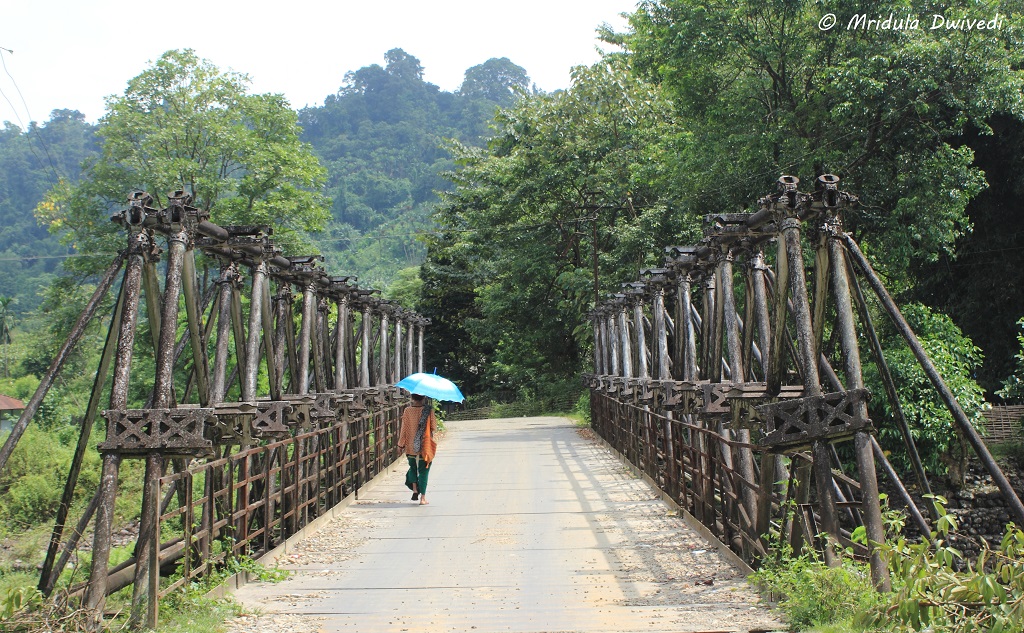 Our first stop were Balek and Roing Villages. This quaint bridge took us to Balek Village which is 6km away from Pasighat. It is a small village with a cluster of traditional houses. However there were many cars and bikes parked in front of the bamboo homes! There was a large community center too.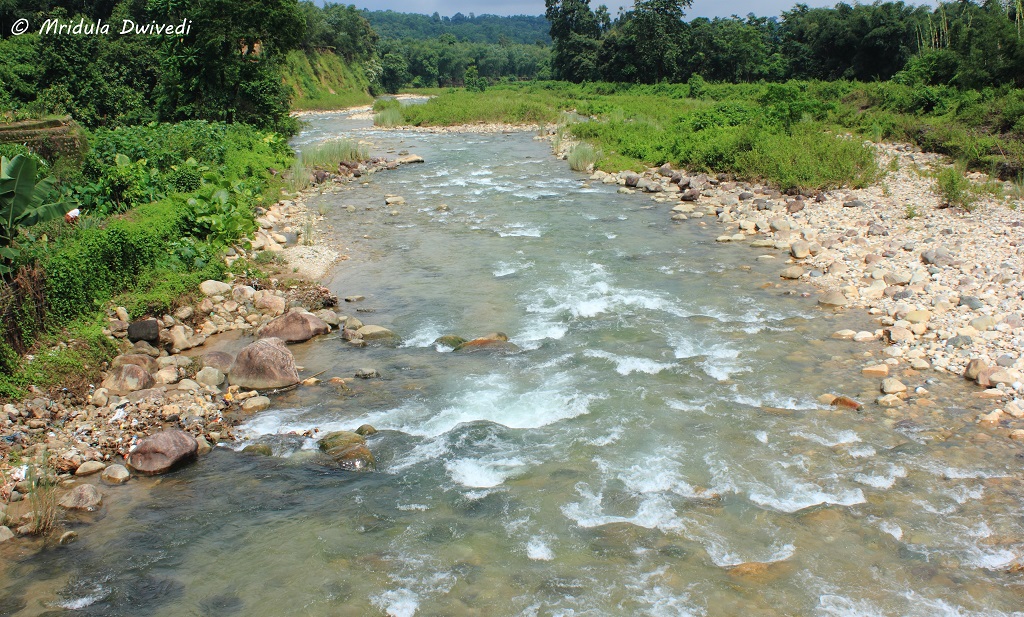 I was fascinated by the stream near the village but the locals hardly gave it a second glance! I guess we all take what we have completely for granted!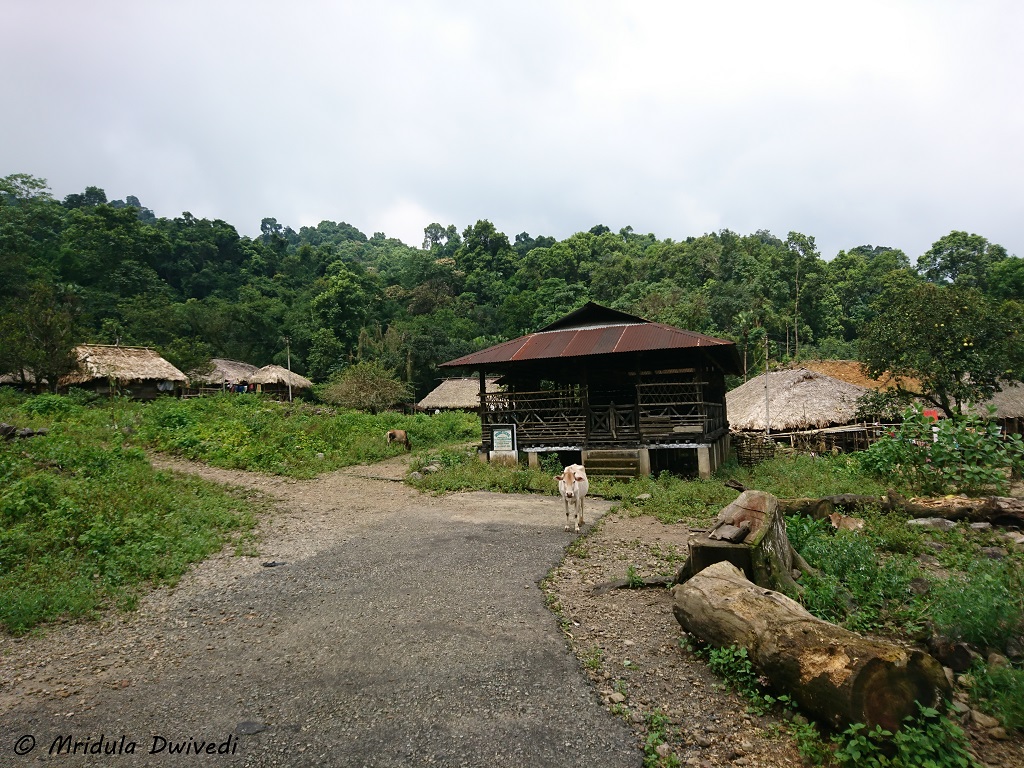 A little ahead of Balek is Roing Village and the road stops there! If you wish to explore further you have to walk and cross the mountains! A lady from the village told me that route is hardly used now as there is a road to the next village.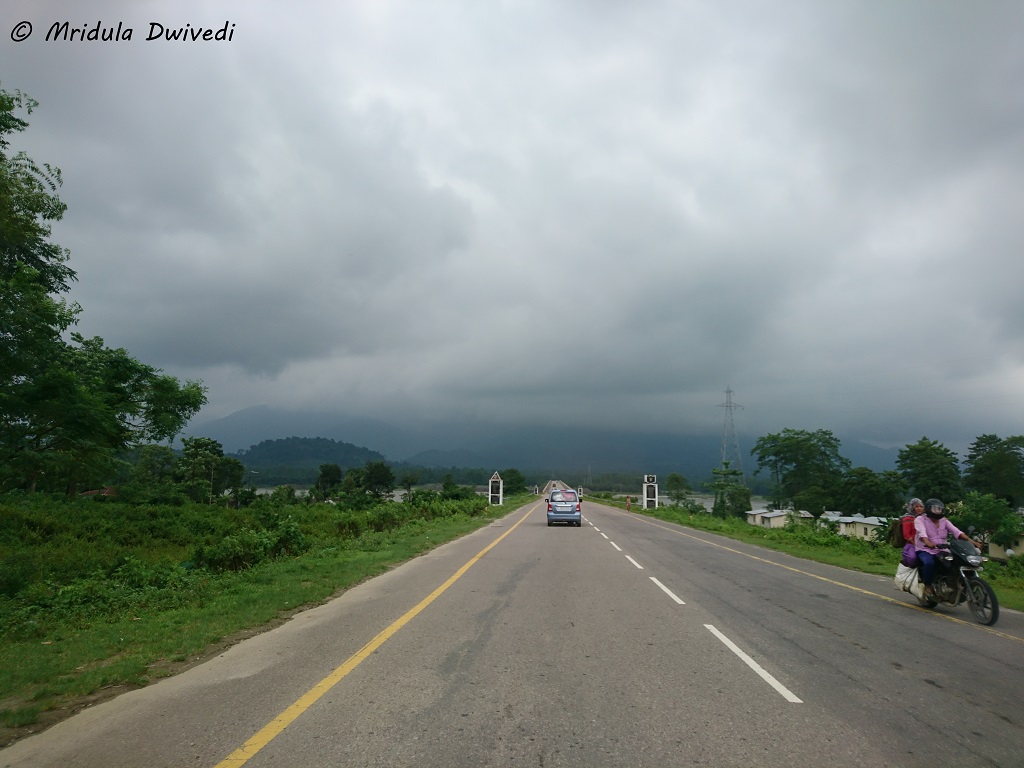 Talking about roads, they are reasonably good in the area. It was raining and yet most of the roads were in decent shape. I had my share of potholes but they were not the norm.
Pasighat Bridge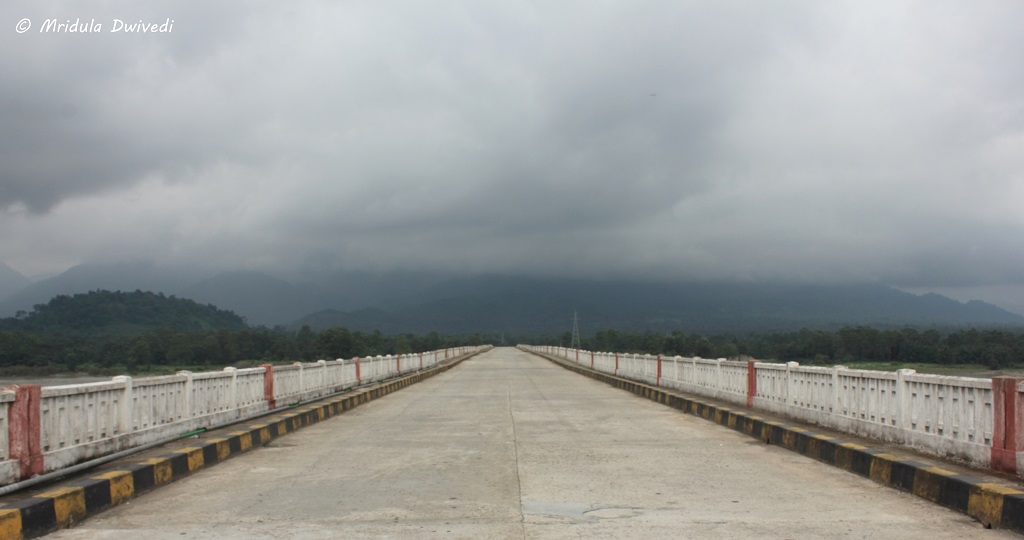 You get to witness the majesty of the River Siang right from the Pasighat Bridge which is close to the town. It is even closer from the Mela ground, where Solung Festival took place. However you need to continue driving ahead to see the real beauty.
Driving Along the Siang River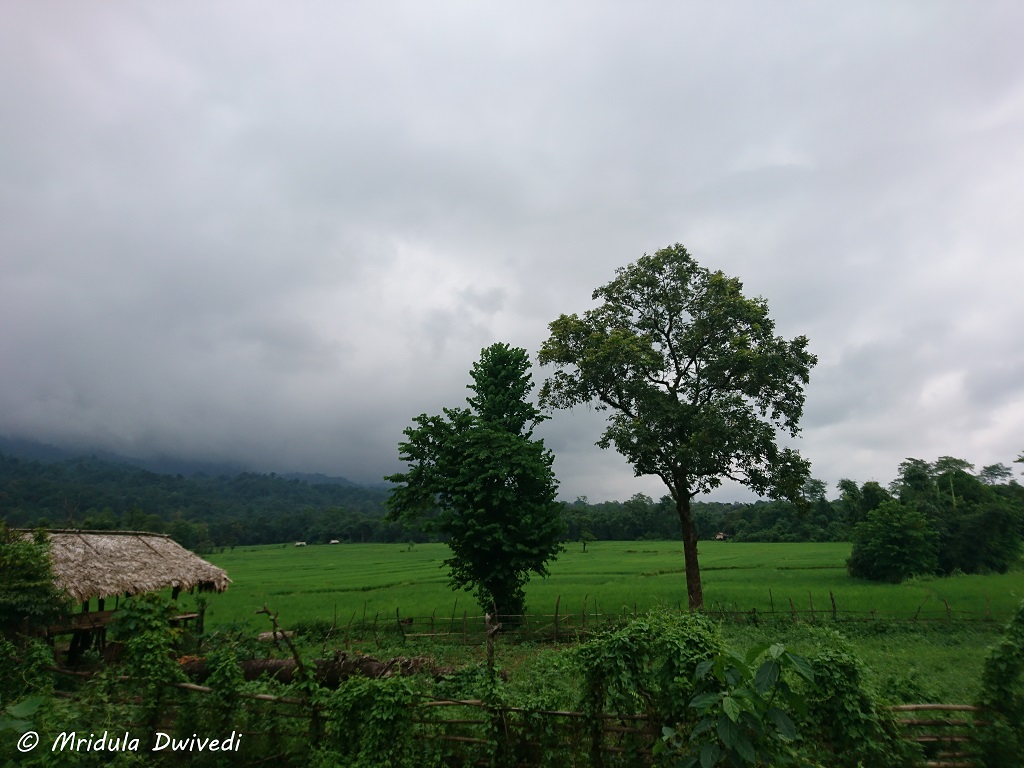 This was the first random stop I made along the route. The whole place is green but this corner was specially so. It was easy to fill my lung with fresh air!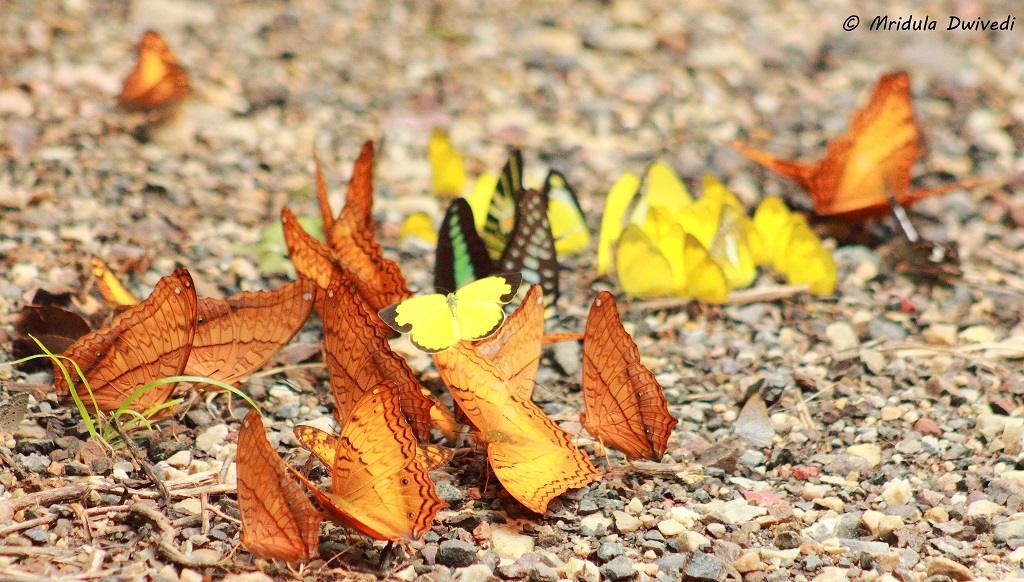 The girls knew the exact spot where we could get out of the car and walk up to the Siang River. On the way we stumbled upon a meeting of butterflies and trespassers were welcome!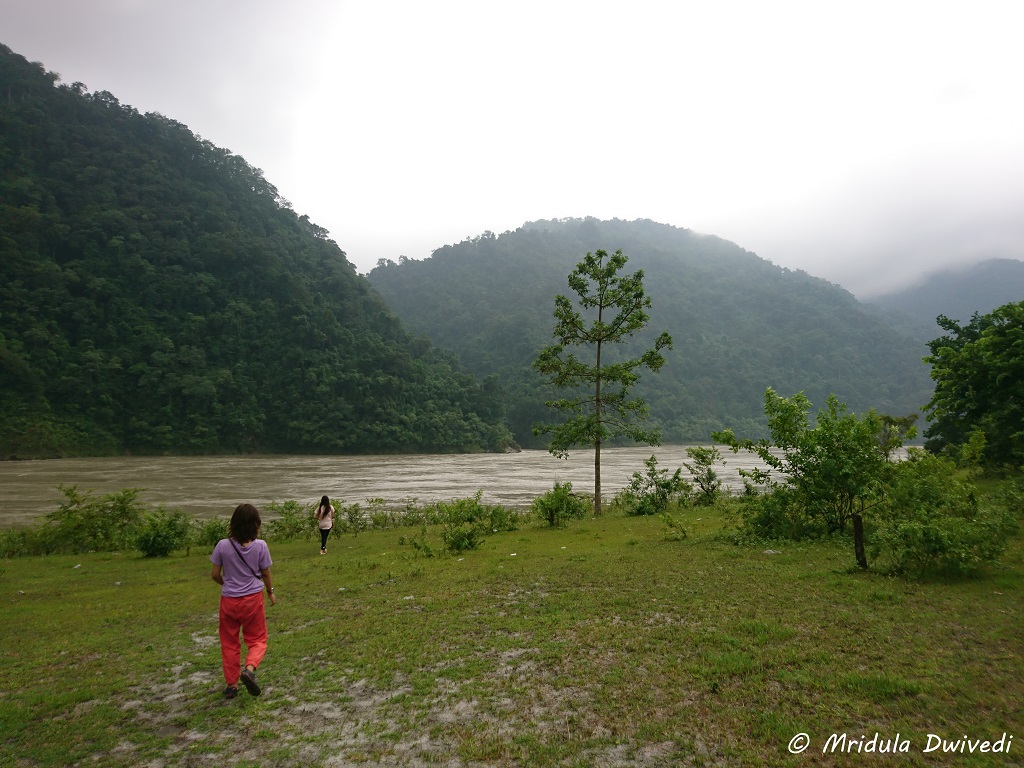 It is easy to be happy in such places! We were the only people at that point of time but the number of beer bottles left behind told me that it was a popular local spot!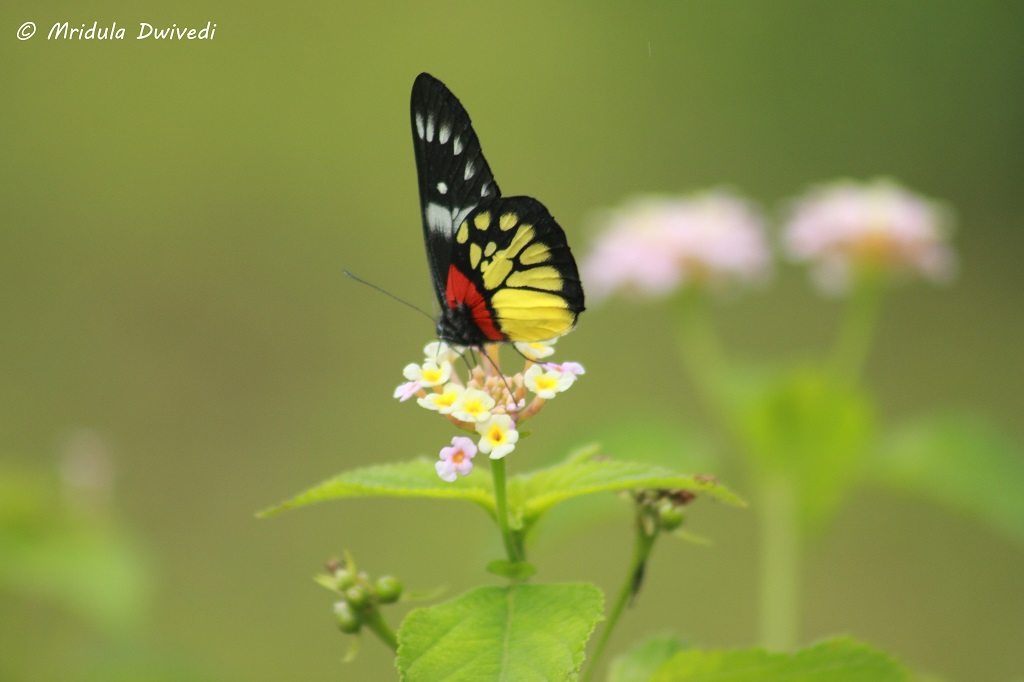 Not all butterflies were attending the meeting. Some of them were interested in the flowers rather than sitting by the road!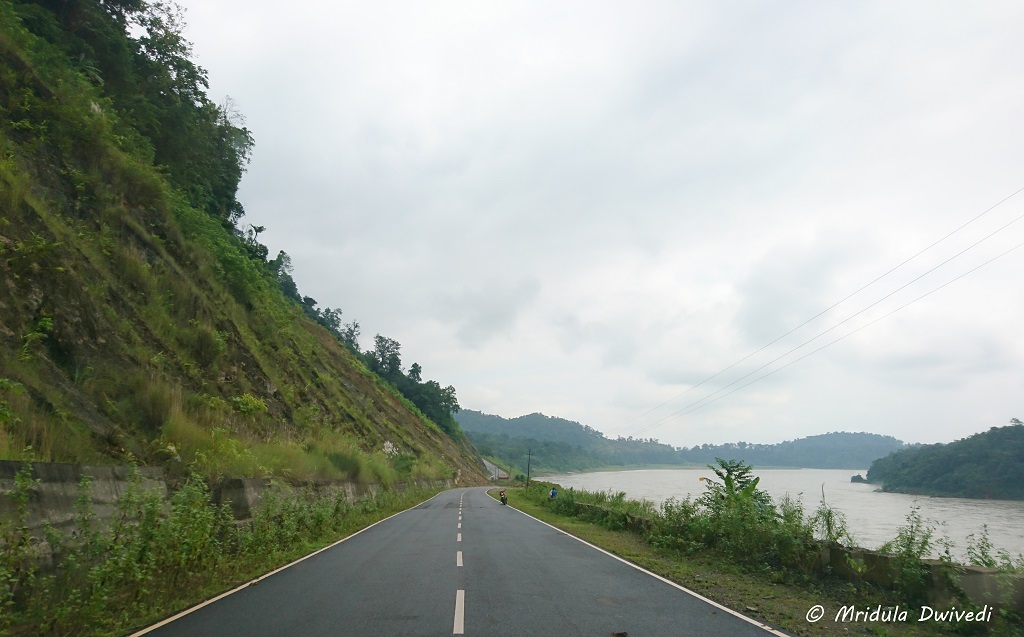 If you are a fan of driving you will enjoy the route. There was hardly any traffic when I went. If you continue driving ahead you would reach the Daying Ering Sanctuary. I could not visit it this time. I am told there is rafting and there is a waterfall nearby. But all that has to wait for the next trip!
There are not many hotels at Pasighat. The hotel that I stayed in, Aane, is below average. I am told Serene is a better hotel. But then to see some magical places you need to go through some discomforts! Even though I know about the lack of the hotels, I am already plotting how can I get back to Arunachal Pradesh!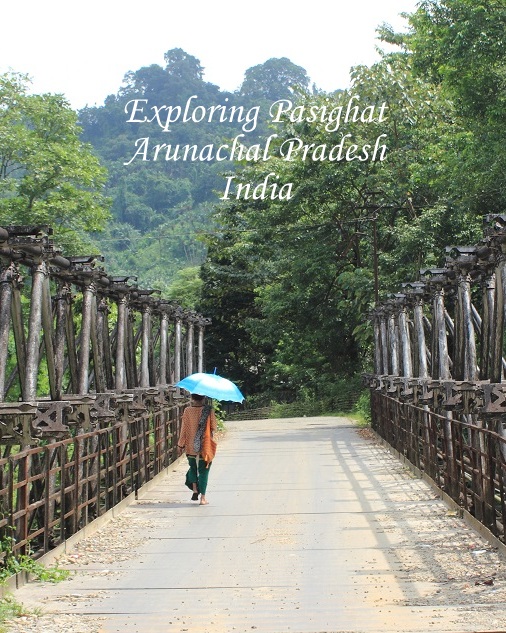 PS. I was invited by Nuyee Talong from Arunachal Pradesh Tourism on this trip!