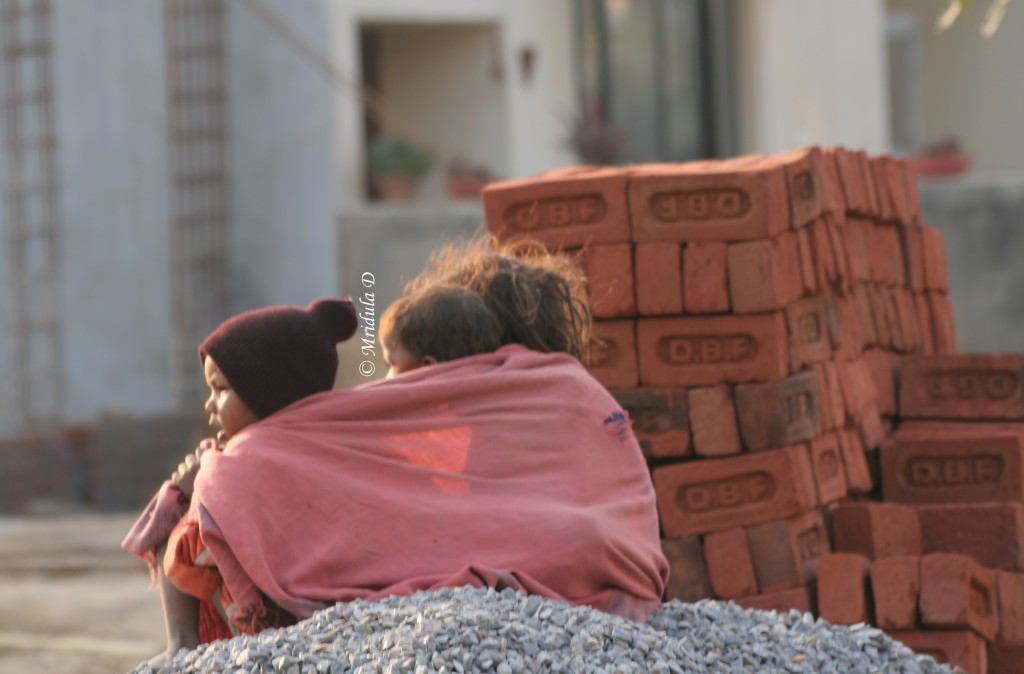 I was walking back home today after my usual bird round. Managed to click Hoopoe, Black Redstart, Myna and a few more. There is this construction site on the way. As I was walking by, I saw the two children on the right squeezing further to cover  the third child with their shawl. I hesitate quite a lot in clicking people, but my hands moved on their own and I clicked a picture. Then decided to walk home, get a few warm clothes and give it to them. I know you too would have done the same, made a small gesture. The right most child is a girl and eldest of the lot. Handed it to her, her reaction was strange, quite disbelieving I would say.
I was not sure that I would write about this, but as much I would try to ignore, I kept think about this picture. So, I decided I would blog.
Note to self- Whenever you end up taking a picture like this, think hard about what can you give back?