This week's sky watch is from the Qutub Minar complex in Delhi. Qutub Minar is a UNESCO world heritage site as well.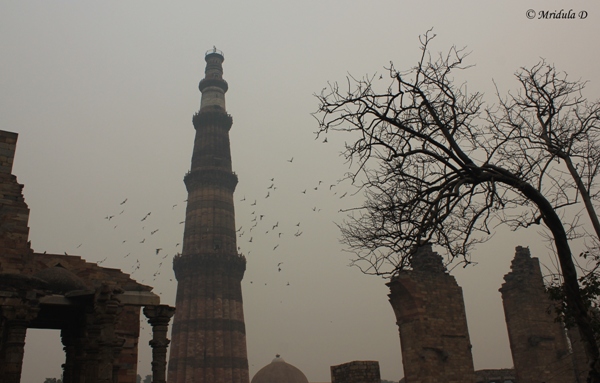 And while you are reading this I would be traveling to Lakshman Sagar in Pali, Rajasthan. So be prepared for new stories and more skies. I have been anyway rummaging my file folders to find new pictures to post.
Please visit the Sky Watch page for more skies from around the world. Better still share your own picture!