It took me a long time to convince my sister Alka to travel with me but we are now two trips old together, as adults. If you would ask me, I loved Budapest but she is completely smitten by Paris. Here are a few postcards from our trip to Paris in 2018! I have already started daydreaming about our next trip this year!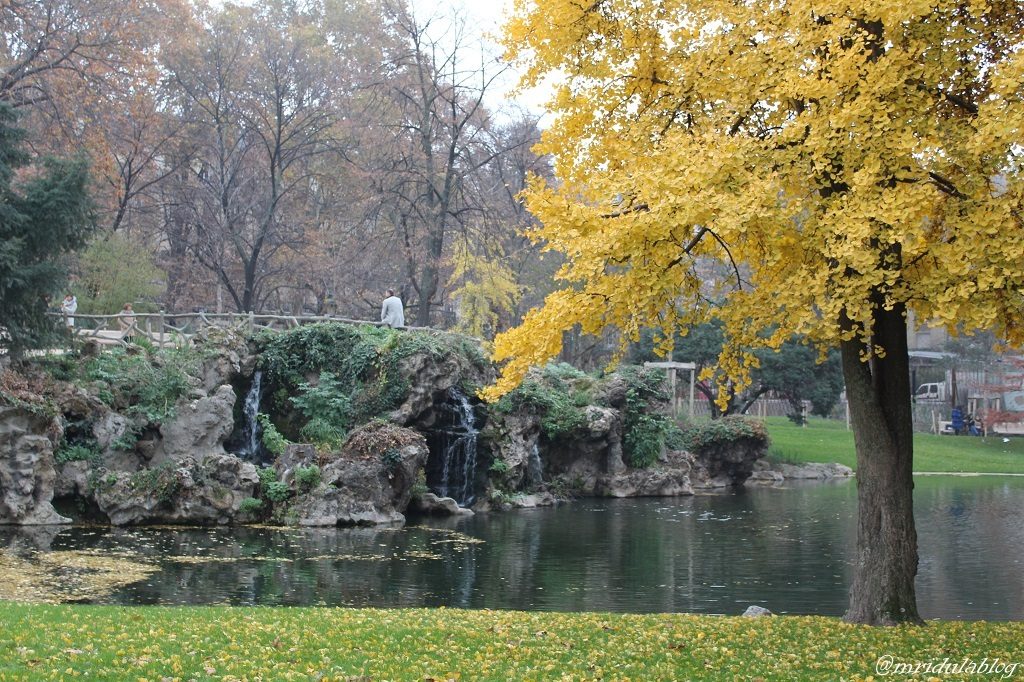 We went to Paris at the beginning of November, but we still managed to see the last bit of fall colors! This picture above was clicked around the Eiffel Tower area.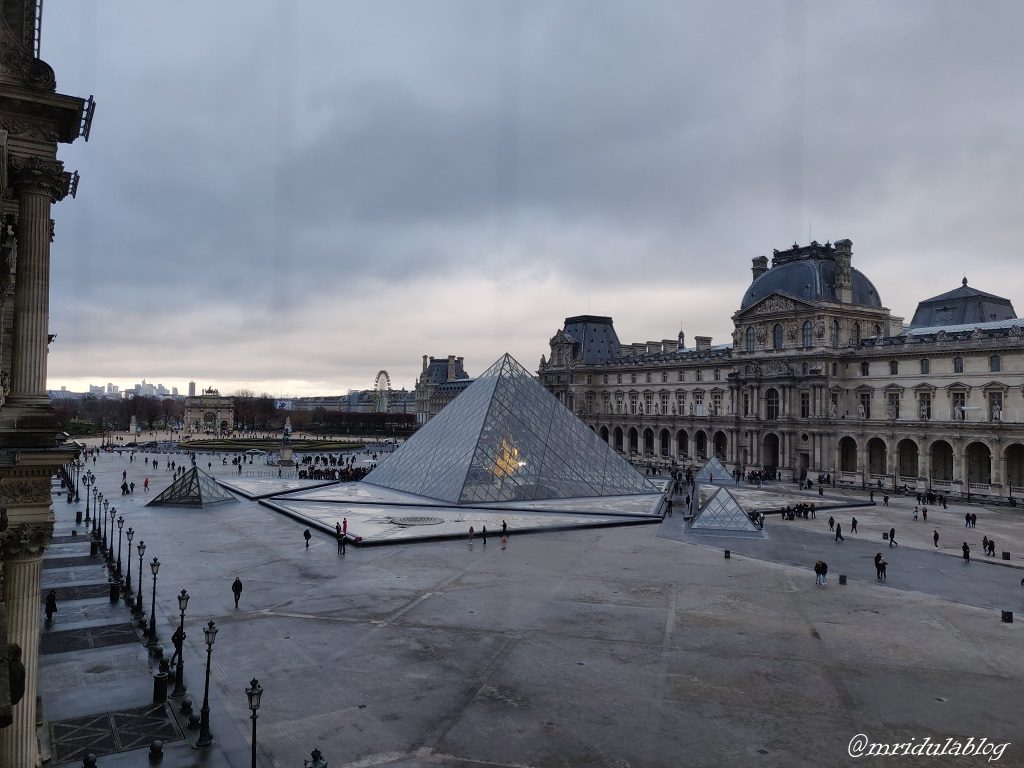 We stayed at the Ibis Styles at Crimee and Louvre was on the same Metro Line. We visited the museum only once but we would often end up roaming around the area, clicking pictures and exploring!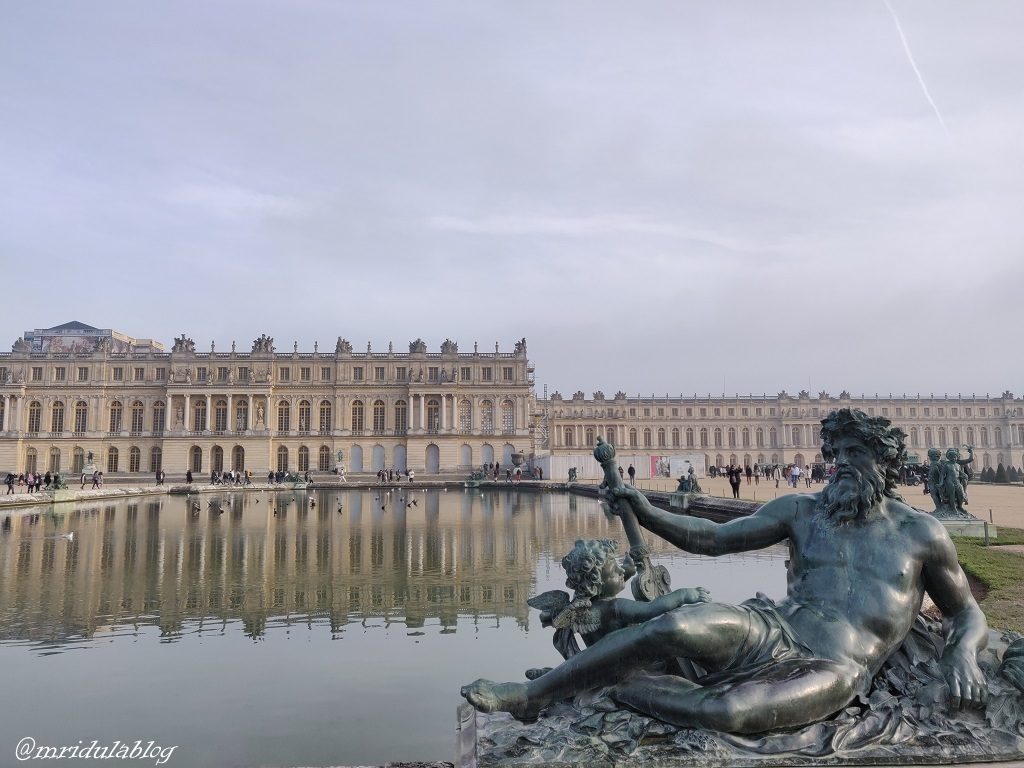 Even in winter the line to enter the Palace of Versailles was long, but it was moving fast The palace and its grounds are impressive. We spent the whole day there and yet we thought we were rushed!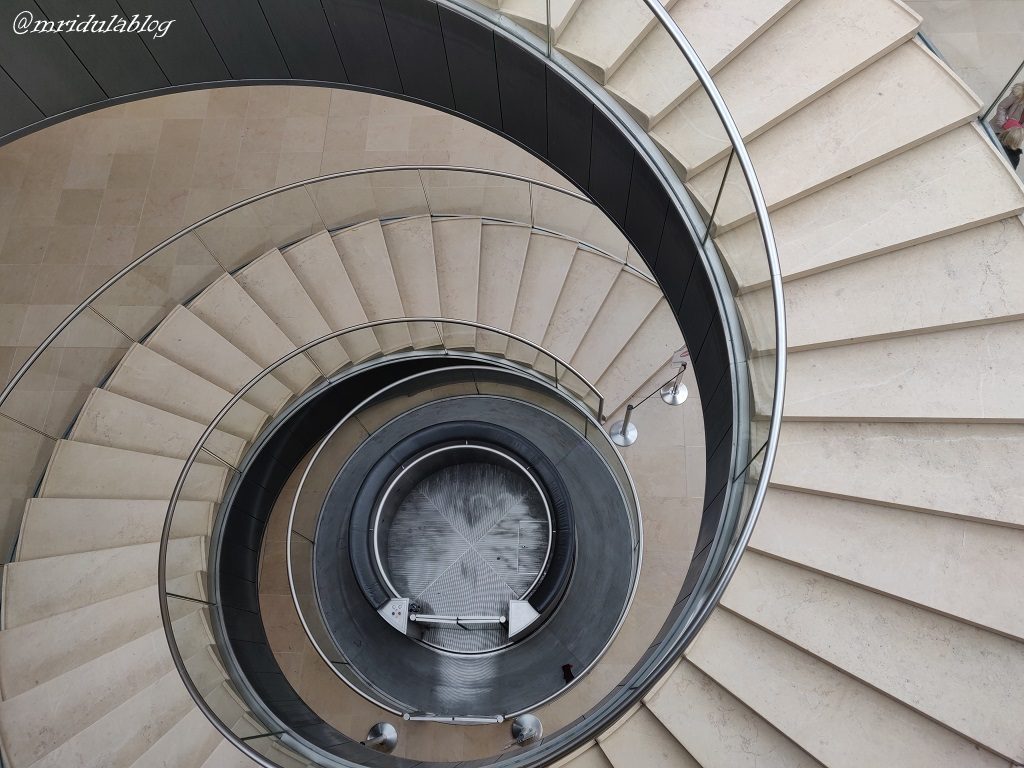 I saw these beautiful staircases as we entered the glass pyramid of the Louvre Museum. However they were off limits on that day, we had to take the escalators to the museum. But being off limit has its advantages, you can easily click that picture without anyone in it!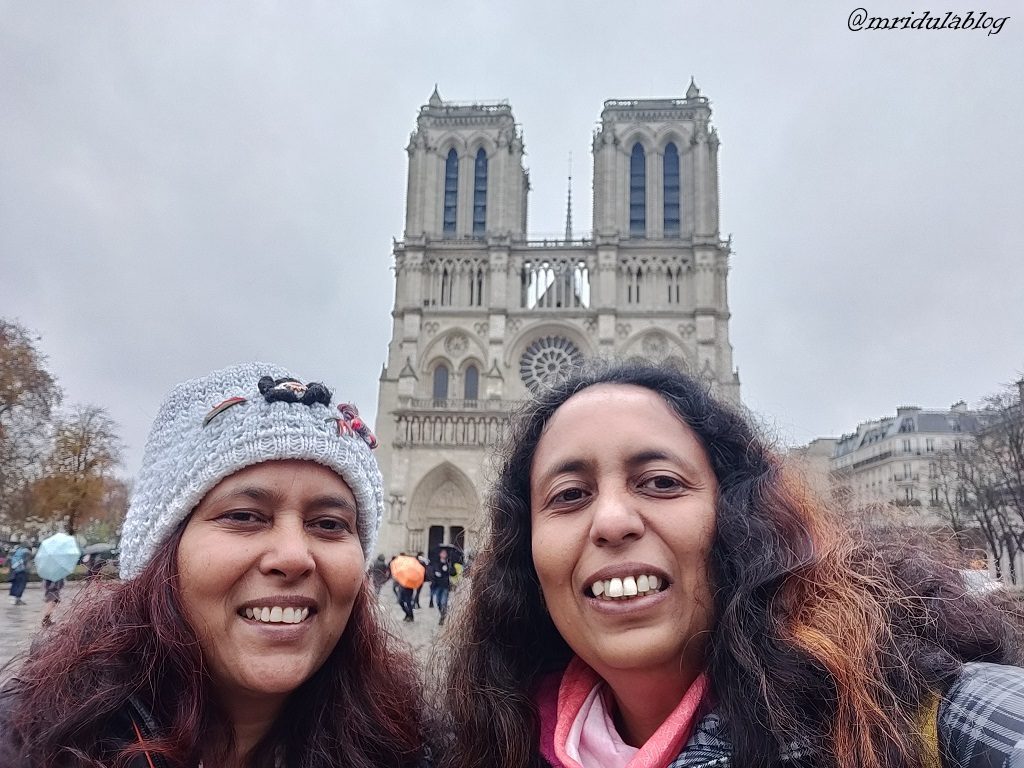 We visited the Church of Notre Dame on a Sunday, which means we got to hear the mass too. Due to the grey and rainy weather we decided not to go up the towers!
Of all the trips I do, traveling with Alka ranks right at the top. Unlike me, she is good facing the camera and the camera loves her back! Here she is at the Louvre Palace grounds.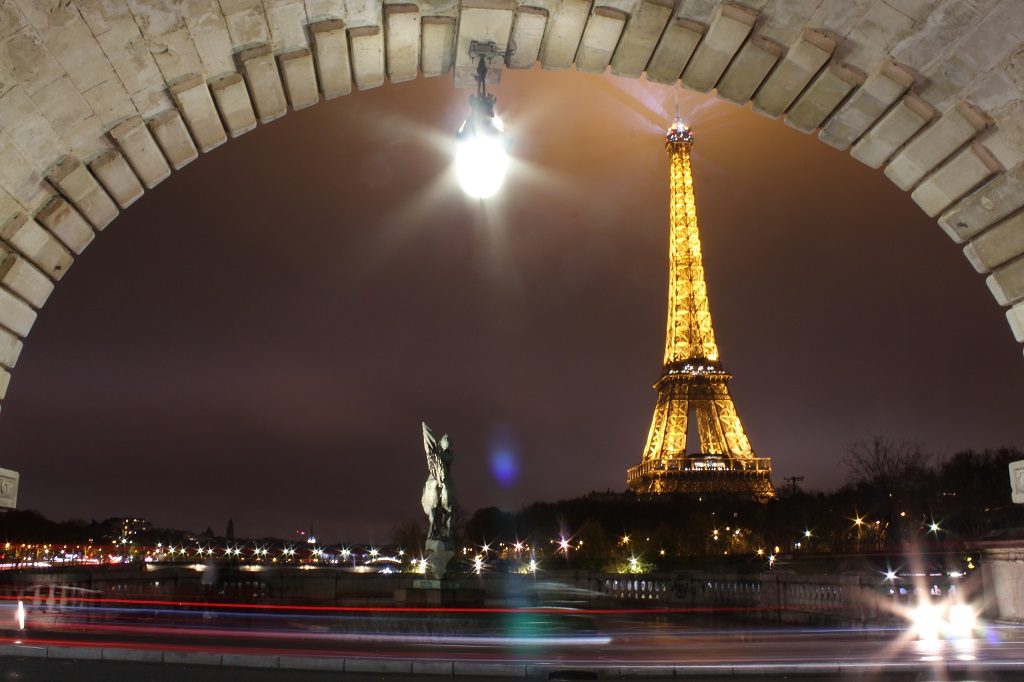 Paris by night is beautiful. There were so many days when we returned to our hotel after 11.00 pm. I am lazy about setting my tripod but once I set it, I do enjoy doing night photography!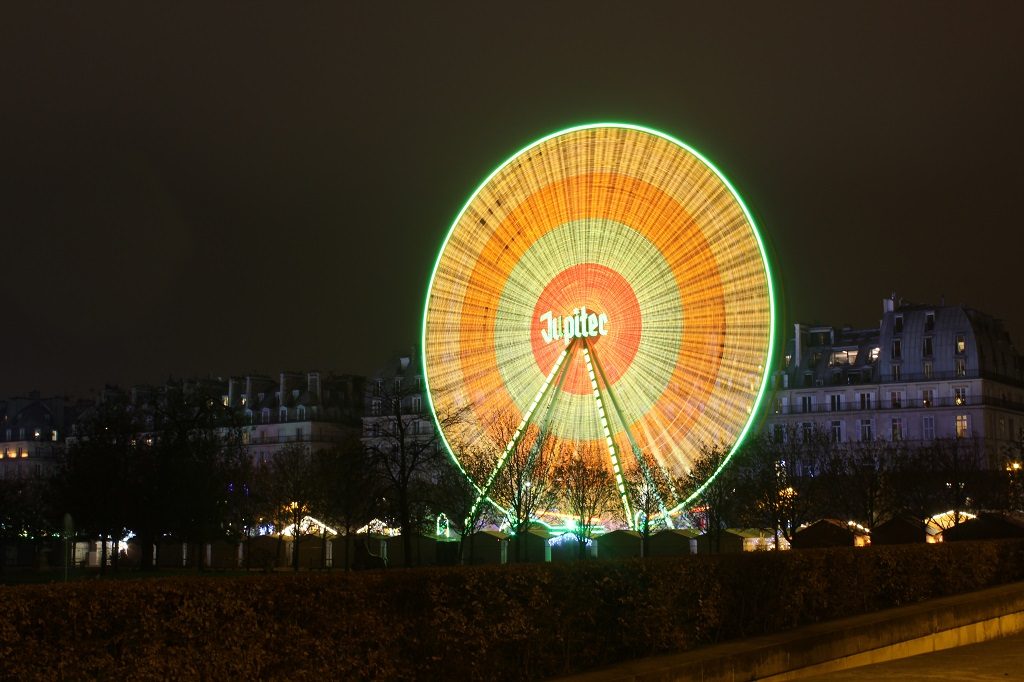 Around the Ferris Wheel at the Jardins de Tuileries was a beautiful Christmas Market. We explored it for a few hours, and we thought we would go back to it again, but then we never found time!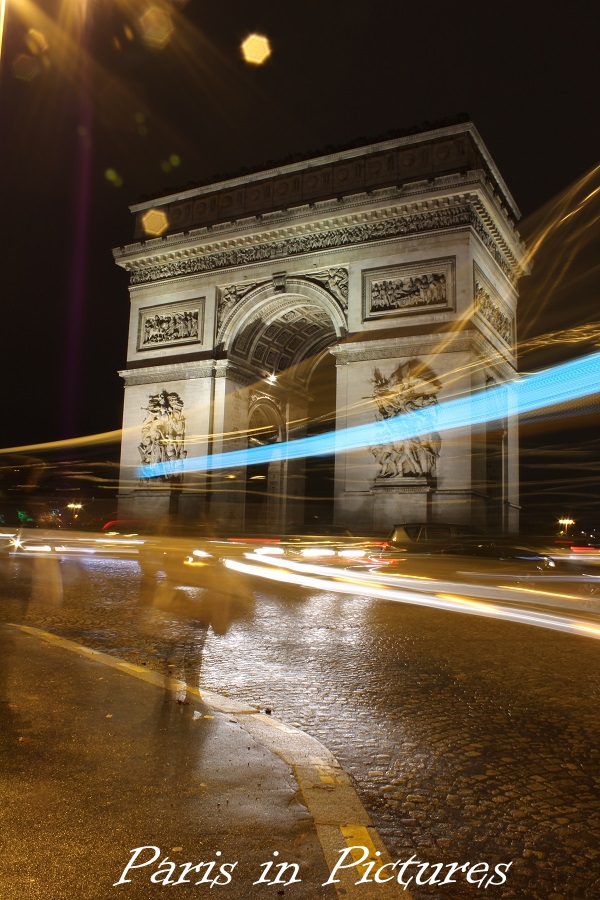 One of the most happening areas of Paris is Arc de Triomphe and Champ Elysees. We gawked at the super expensive stores along the
Champ Elysees and loved the Christmas lights.
For the last few years, yes years, I was not blogging much. I hope 2019 is going to be a normal year, when I blog at my usual pace, which used to be good.

PS. Even though this was a personal trip, there were two collaborations that I need to mention. This trip was made special by Atout France – France Tourism Development Agency and Paris Tourist Office who helped us discover the city of lights at our own pace by providing two 6 day travel cards for public transport and 2 Museum Passes for 4 days, allowing us to explore the city at its fullest. I also had the M50 on loan from Canon India, a big thank you to them.