There are countries that I want to go back, Russia falls in that category. I don't exactly know what is the charm, but my trip was inexplicably charming. Today I finally got around collecting my postcards from Moscow in one post. I was invited to Siberia on a blogging trip by Follow Up Siberia and I extended my stay in Moscow for a personal vacation.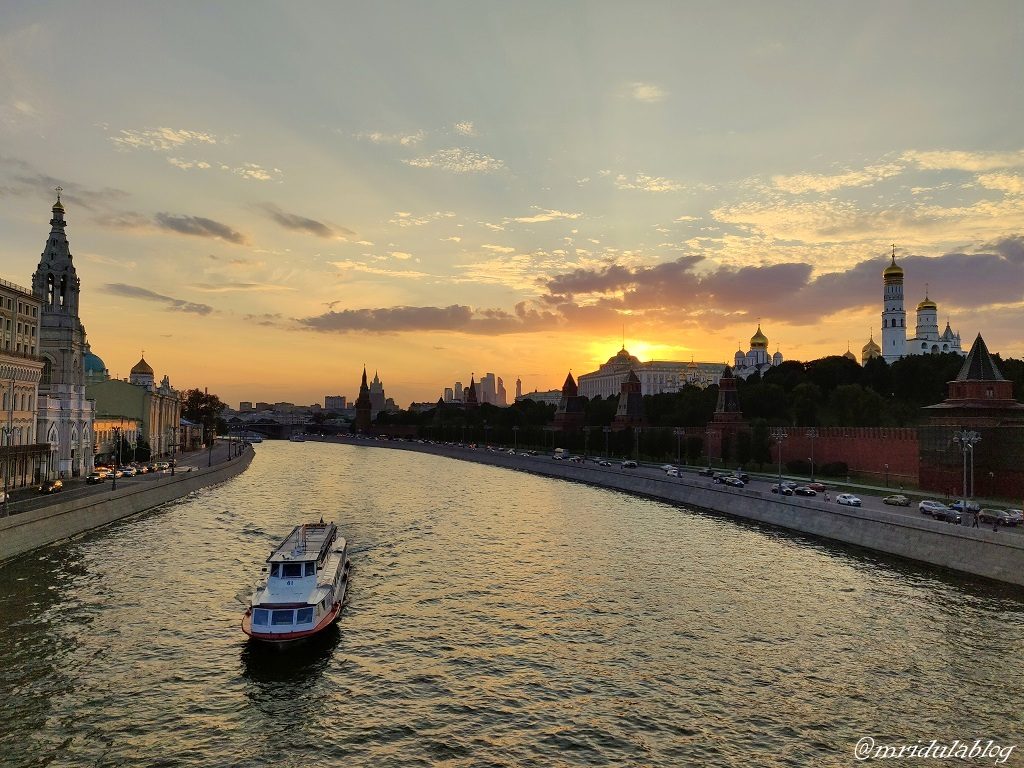 I spent most of my time in and around the Red Square, the most iconic spot in Moscow. And if you step away from it a little you end up on
Bolshoy Moskvoretsky Bridge, with this view of the Moskva River!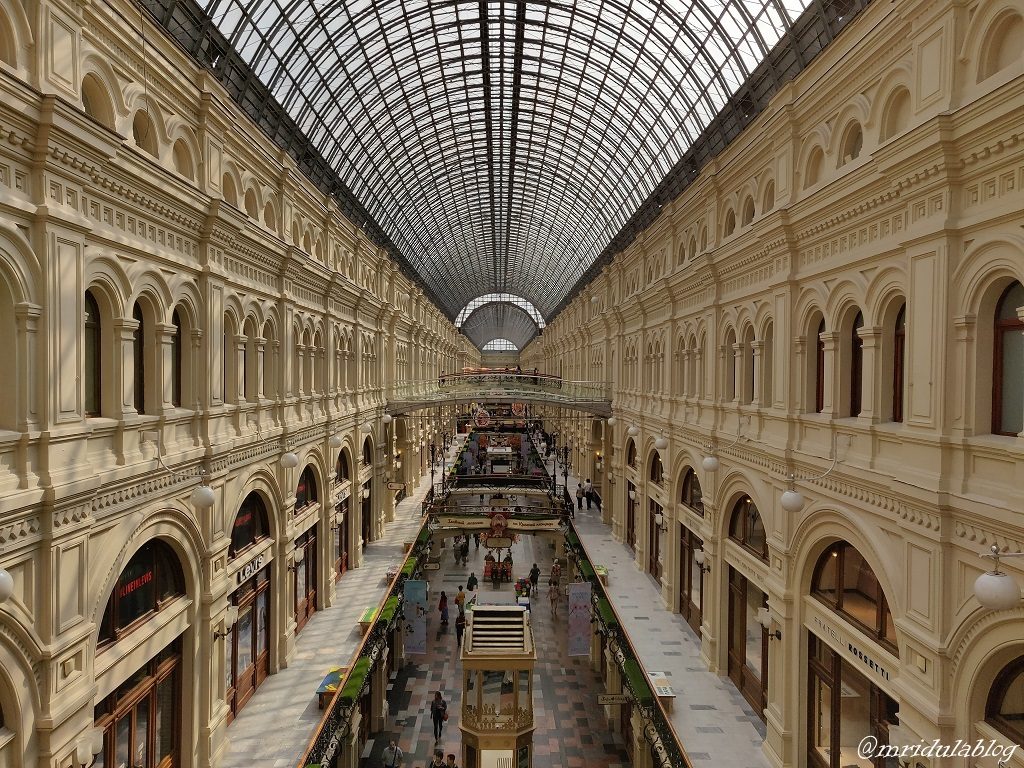 Gum is a high end departmental store in the Red Square. Actually when I was in Moscow a function was going at the Red Square and some roads within the square were closed. So I took a short cut via the store to see St. Basil's Cathedral! Its architecture of the store is amazing, so are the prices of the goods sold there!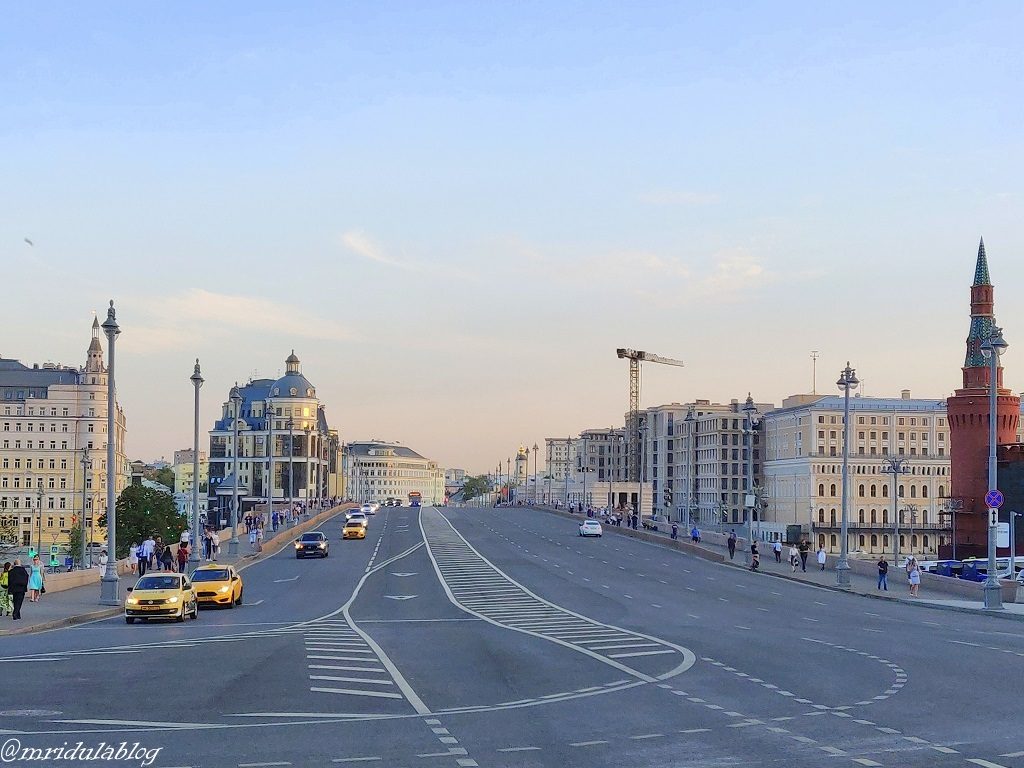 I spent a lot of time around the Bolshoy Moskvoretsky Bridge and the view was beautiful whichever way I clicked it!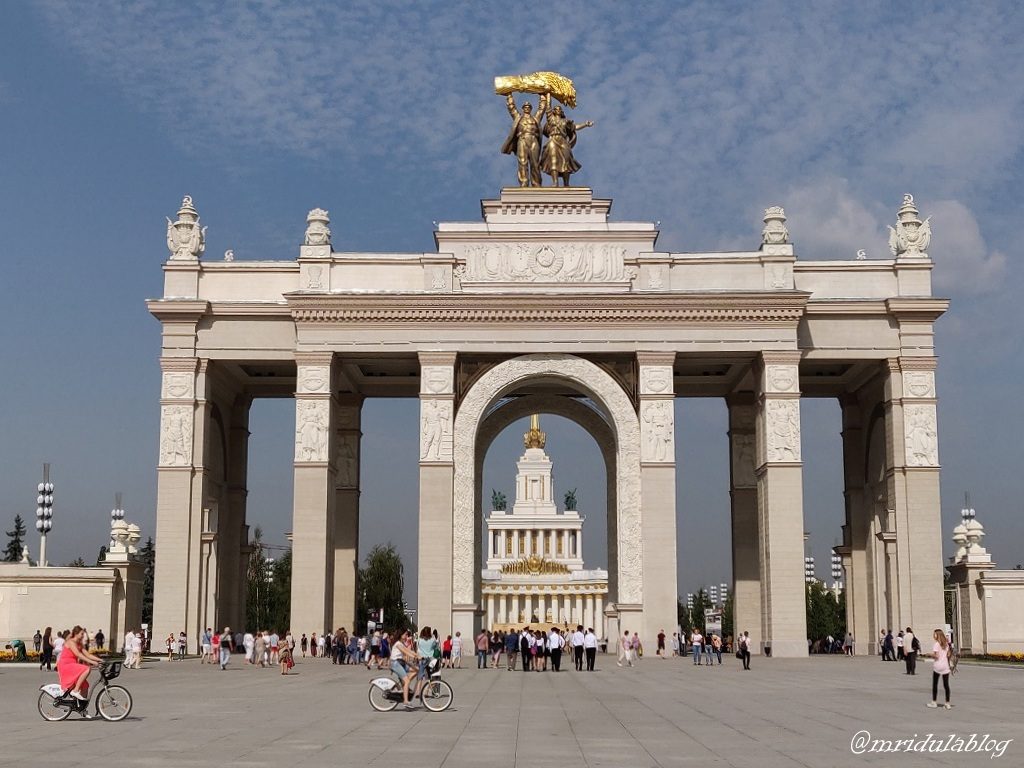 Vystavka Dostizheniy Narodnogo Khozyaystva (and don't even ask me what the h stands for in VDNKh) is the permanent trade center but I loved it for the beautiful white facade and the vast open spaces around it. There were places to eat near by but they had such a crowd that I did not try them!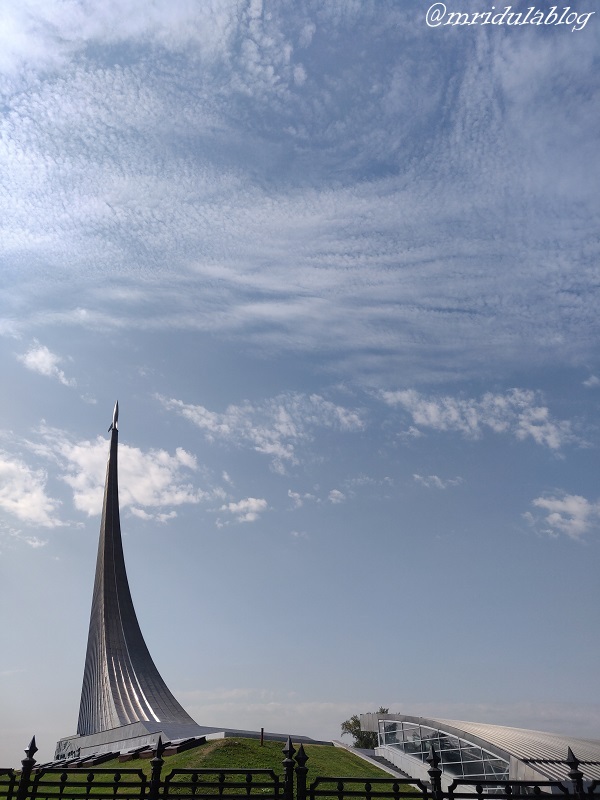 As you walk out of the VNDKh metro station you will immediately spot the high needle like structure which is the Memorial Museum of Cosmonautics. I didn't go inside but the architecture is so fascinating!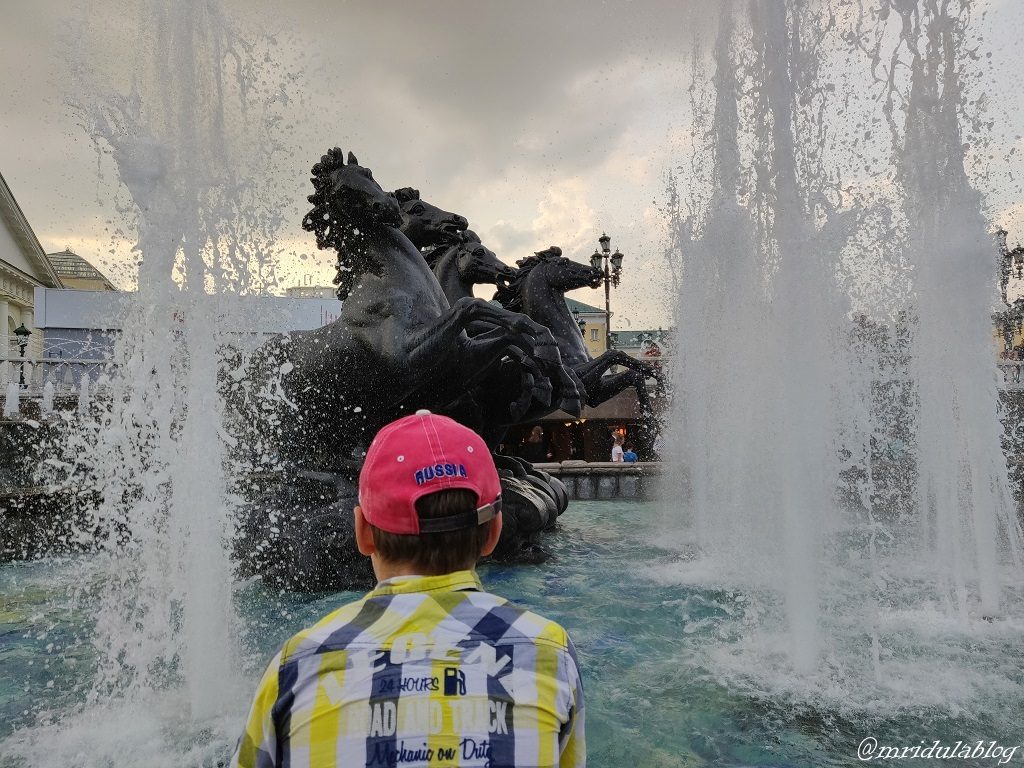 Stretching along the West Kremlin Wall is the beautiful Alexander Garden with blooming flowers (first picture of the post taken in late August) and delightful fountains. The weather in August was lovely to explore it.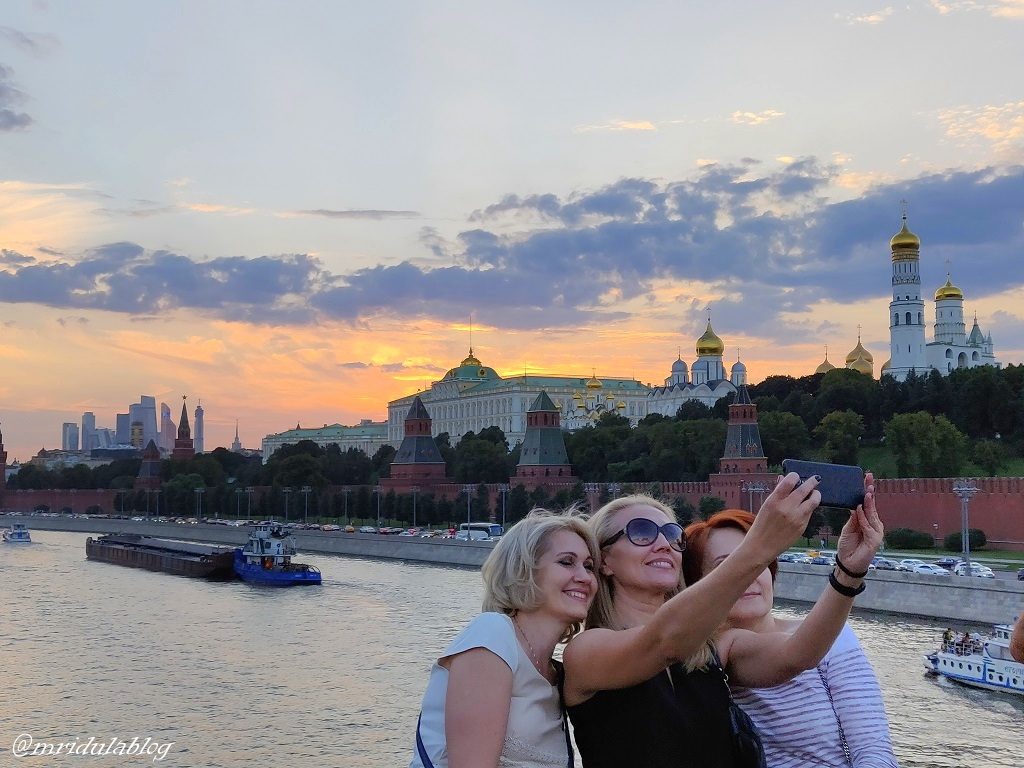 As I said my favorite spot was the Bolshoy Moskvoretsky Bridge near Red Square. It was a nice spot to watch the sunset with Kremlin dominating the skyline! It also had interesting people stopping for a picture and then going on with their walks or cycling!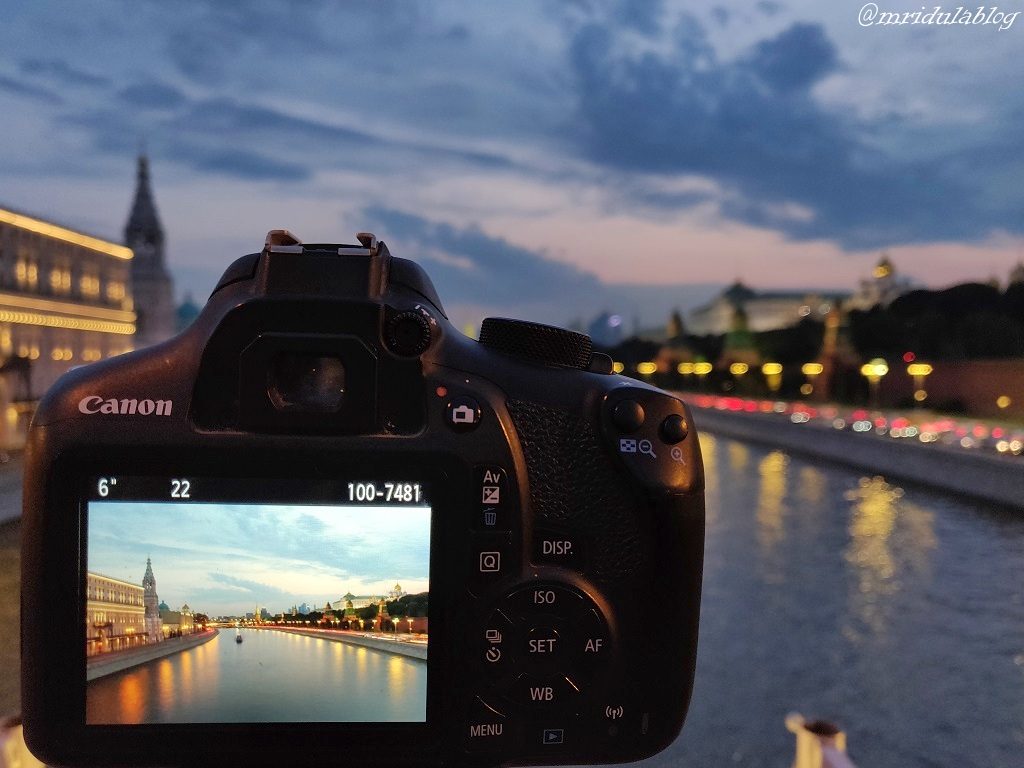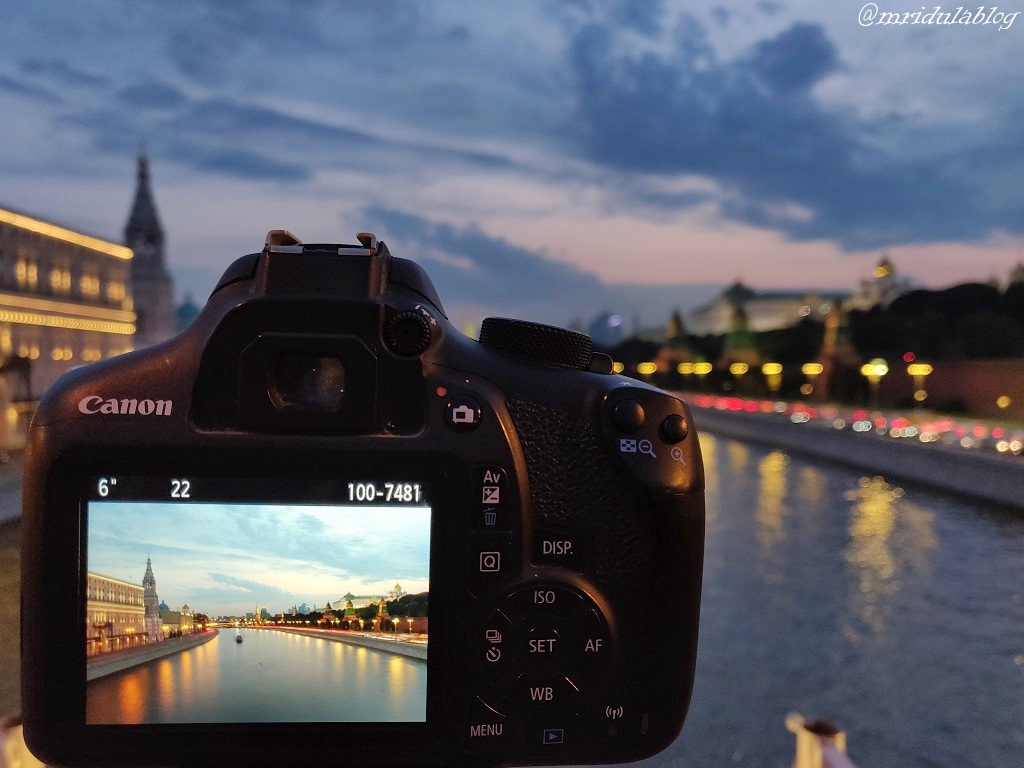 The good bit about being in a place on my own time is that I can spend as long or as little I want at a particular spot! I do not have that luxury on blogging trips!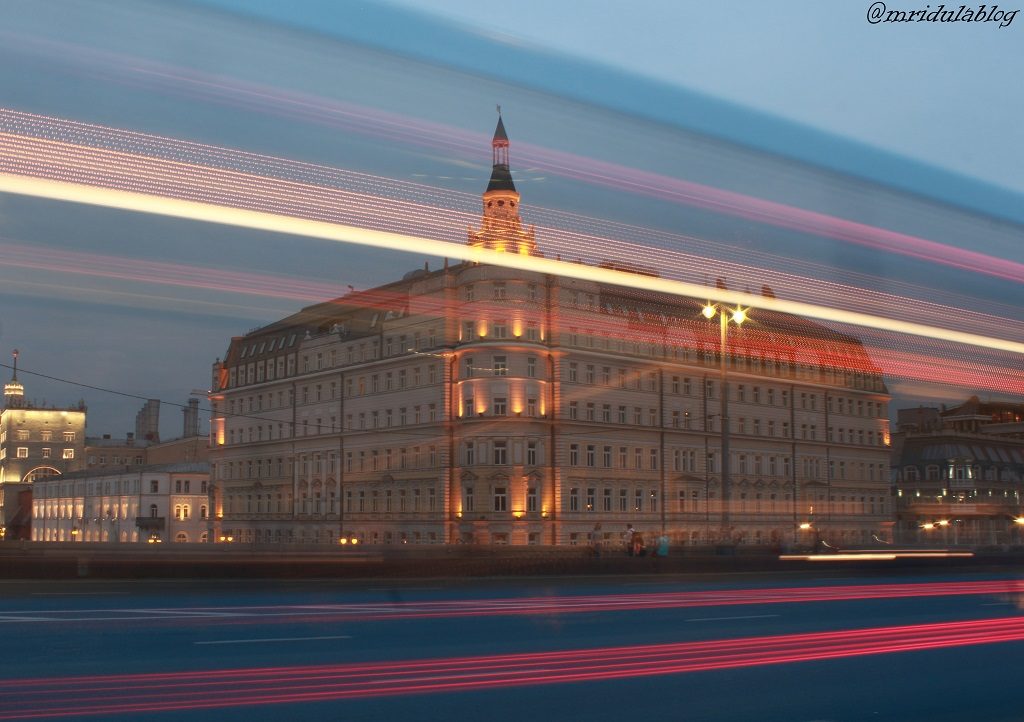 So how long did I spend on the bridge? I came there an hour or two before the sunset and I stood there till I could click light trails! And to get that big a light trail, you need to wait for a bus to move across the frame!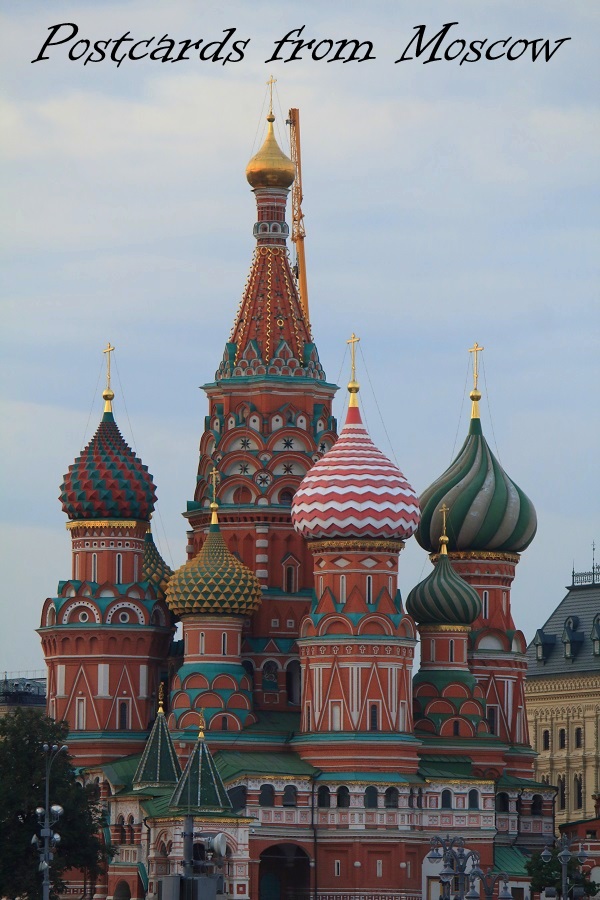 I round up the post with the iconic St. Basil's Cathedral, it is such a thrill to see some of the icons in real life, which I otherwise always saw in pictures!