I got to see much more of Malaysia on my second trip. And Malaysia is the second country where I have been more than once. I have been to UK many times but it is because of my work. Come summer and I think Nepal will get added to this list as I plan to trek there again.
There was one particular day on the Malaysia Tourism Hunt 2012 where I got to see Sungai Pasu, National Elephant Conservation Center at Kuala Gandah and the Bukit Gambang Resort City! I was so tired on that day I somehow only posted Sungai Pasu pictures. About time I posted the pictures from Kuala Gandah and Bukit Gambang too. I also taking this opportunity to post a few others that have not made to this blog till now.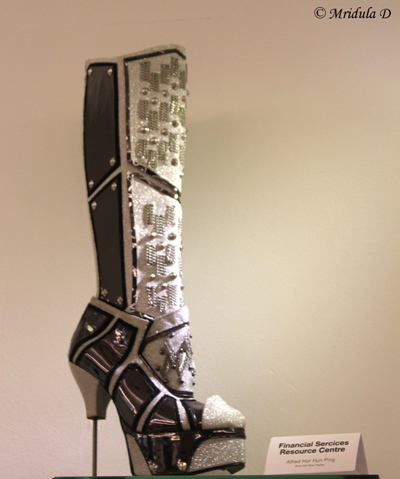 Our trip was flagged off by Dato Sri Dr. Ng Yen Yen, the Minister of Tourism at Malaysia. In her speech she asked us if we had visited the art gallery in the ministry office and when we replied in the negative, she asked her officials how was that possible? So when her speech was over we got an opportunity to see the gallery and this shoe was on display there.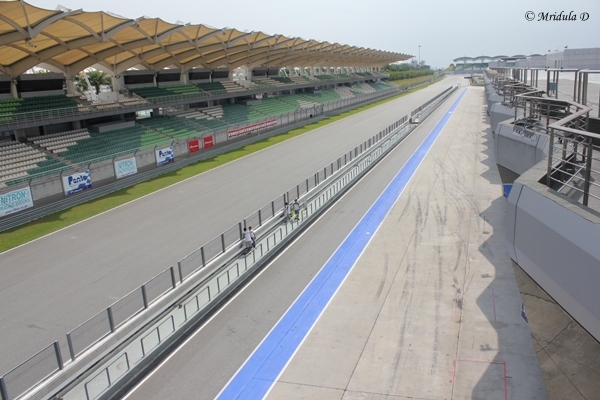 I cannot resist posting another picture of the Sepang International Circuit. This was taken from the VIP room and it shows part of the grand stand and the main track. The blue lines are part of the pit stop area.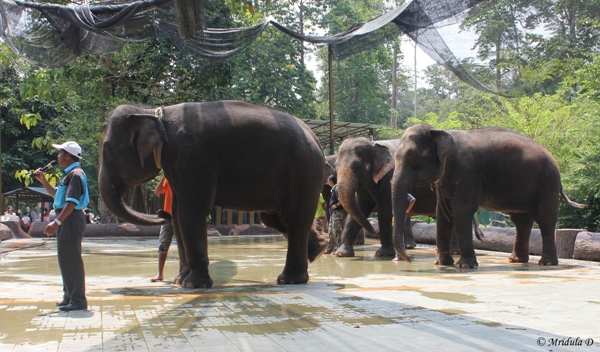 This picture is from the National Elephant Conservation Center at Kuala Gandah. The center is devoted to rescuing elephants that get into clash with people in settlements and rehabilitating them. They show a very powerful documentary in the movie hall of the center. It highlights the work of the center in spite of their limited resources.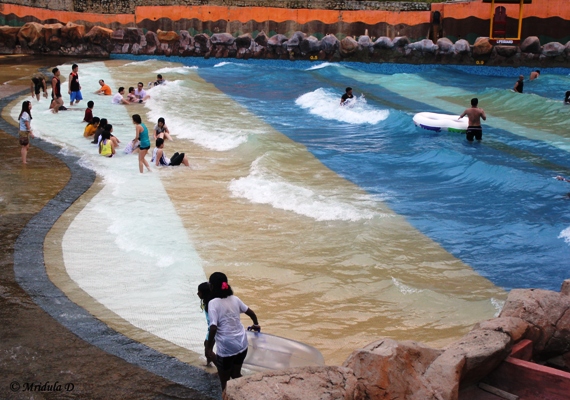 Our night halt on this day was at the Bukit Gambang Resort City. The hotel was grand but otherwise I was just too tired. One of the rare days when I was not clicking too much with my camera.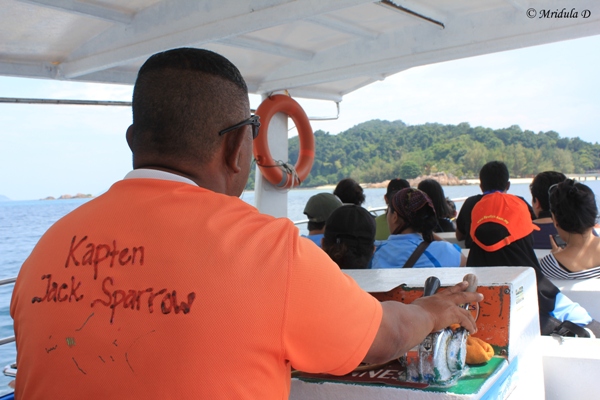 The final picture for today is of Kapten Jack Sparrow. He ferried us from one jetty in Redang to another. We knew we were in safe hands!