I stayed for one night and two days at the Shangri-La Boracay Resort and Spa in Philippines. On day one itself I had a spa appointment at Chi the Spa for an hour. And I needed it!
During the day I had been to an ATV track which I experienced as a pillion rider in a buggy. I am not a big fan of ATVs, I anyway drive them like bullock-carts! It was followed by parasailing on a windy day. Windy days are not the best to experience parasailing. The day before, we went island hopping which included cliff jumping. Before that I was in Manila and before that, at home I was unwell. I went to Philippines while I was still recovering from my illness. I would tire easily on that trip!
I am no strangers to spas thanks to my blogging assignments. But Chi the Spa is at another scale of luxury. Shangrila's Boracay is a large, spread out property. The spa has a complex to itself with its own swimming pool.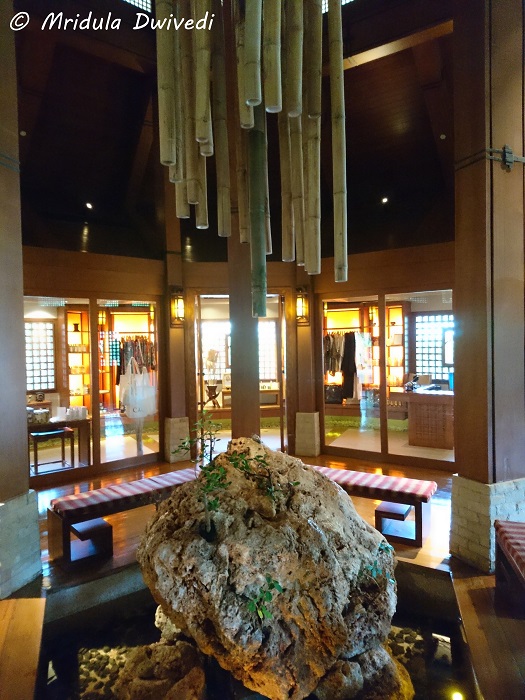 The main reception is grand and tranquil. My spa appointment was at night and I went there straight from the parasailing. The light was too low for clicking good pictures with the cell phone. I was anyway too tired to click pictures I think.
I was happy to go for my massage which was a Philippine Hilot. Hilot is the traditional healing technique from Philippines. My massage used warm banana leafs with coconut oil. It was one hour of pure bliss. I didn't even know I had so many aches and pains till I went in for the massage. As Hilot is part of the healing tradition in Philippines, it has a lot of history around it. My experience is really limited to one hour in the spa but I can say it is a truly relaxing massage. I didn't wish it to end! I had a whole room with attached changing area and bath to myself at Chi.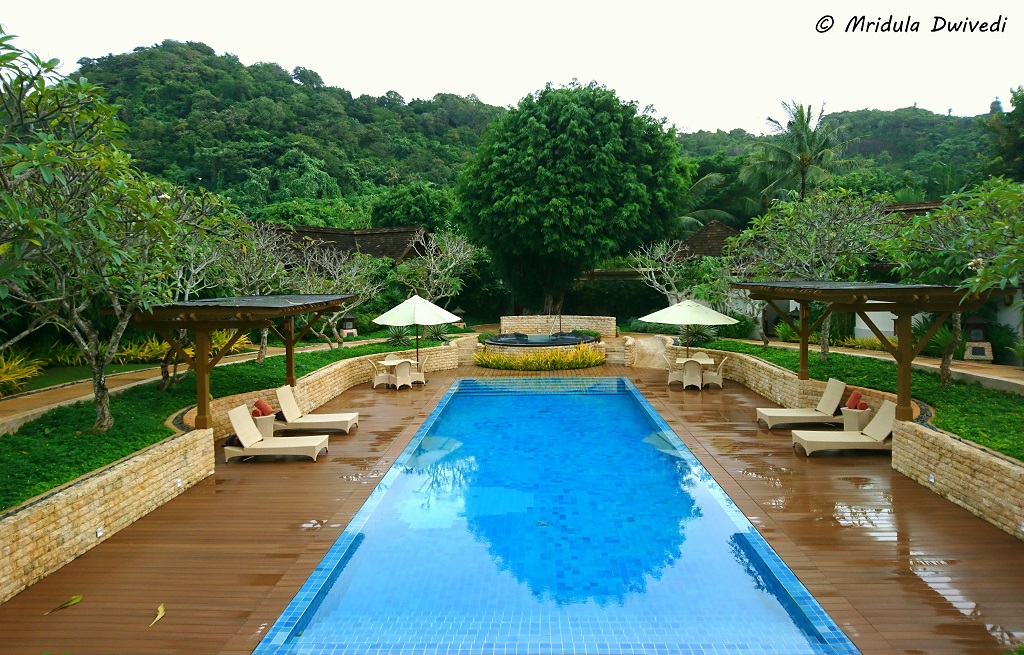 A typhoon was making a landfall in another part of Philippines on my last day and it affected the weather in Boracay too! I made a dash to the Chi Spa to click a few pictures during the day so that I could share them on the blog. If you are looking for a super luxury spa you could check out Chi the Spa from Shangri-La.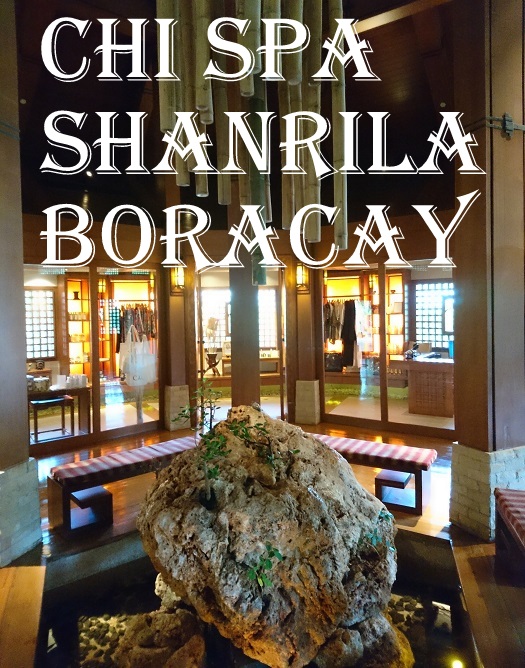 PS. My trip to Philippines was sponsored by TBEX and Philippines Tourism Board!