I do not find it that unusual to find peacock around. Both my collages had them at the campus, only I was not into photography then! But it has been a long long time since college so when I got to hear to the annoying sound that peacocks make I was rather glad.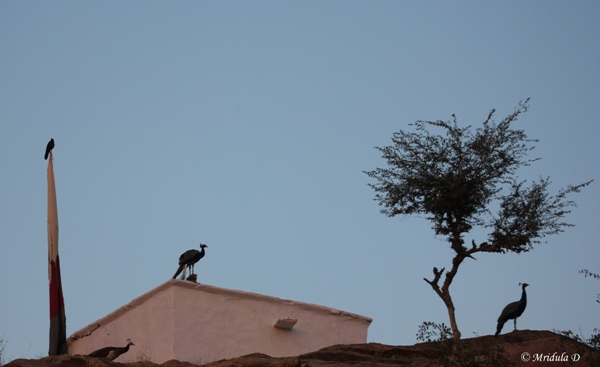 However bird photography requires a lot of patience and time and I think I lacked both on this occasion. Still there are a few shots that I clicked and I thought I have to share this unique aspect of the place. This was the time when the peacocks had dropped their feathers. That means I didn't see any peacocks with with their royal spread. But it meant I could find a few fallen feathers!
This one was though part of the decoration of my room. I took it out in the sun to click a few pictures! But I did find fallen feathers too.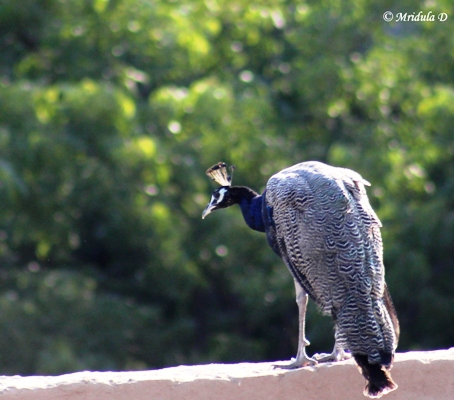 There was a banyan tree in which the peacocks would come to rest for the night. There must have been at least a 100 of them. The one above in the picture came close to my cottage.