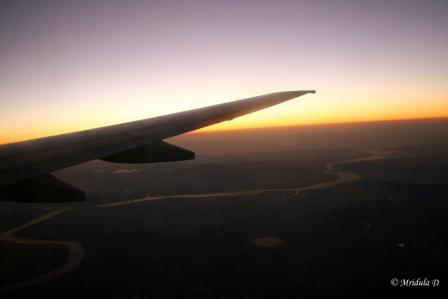 Will be at Mumbai today for the launch of Skoda Yeto ROWE calender. Flying in the morning and flying out at night. Chhavi these days asks me, "Aap Bombo jaate ho?" (You go to Bombo?) Bombo is her way of saying Bombay, which she hears from us being mentioned because of my recent two trips in two weeks!
Clicked this picture last week but then it was an evening flight and I was looking forward to the sunset. No sunrise or sunset in this flight! Still I have done a web check-in to get my window seats.
We also get to hear Steve Winter of Nat Geo. Just check out his snow leopard section!