I have said this before, I am a tea lover. But if there is something better than chai it is kulhad wali chai. On a recent trip to Thailand a mate asked if I missed home food on my trips? I told her more than food I miss ghar ki chai! There is something about chai the desi chai that feels just so right!  And there is a good corner shop in Indrapuram, Ghaziabad that sells chai in a kulhad.
I frequent the shop because it is close to my sister's place. It is simply named Pandey Tea Stall, located close to Shipra Mall. There is a local complex opposite the main entrance of Shipra Mall where you find custom sized good's shop, PP Jewellers, SRS Jewellers etc. This shop is next door to the SRS Jewellers. There are other small eating places around it.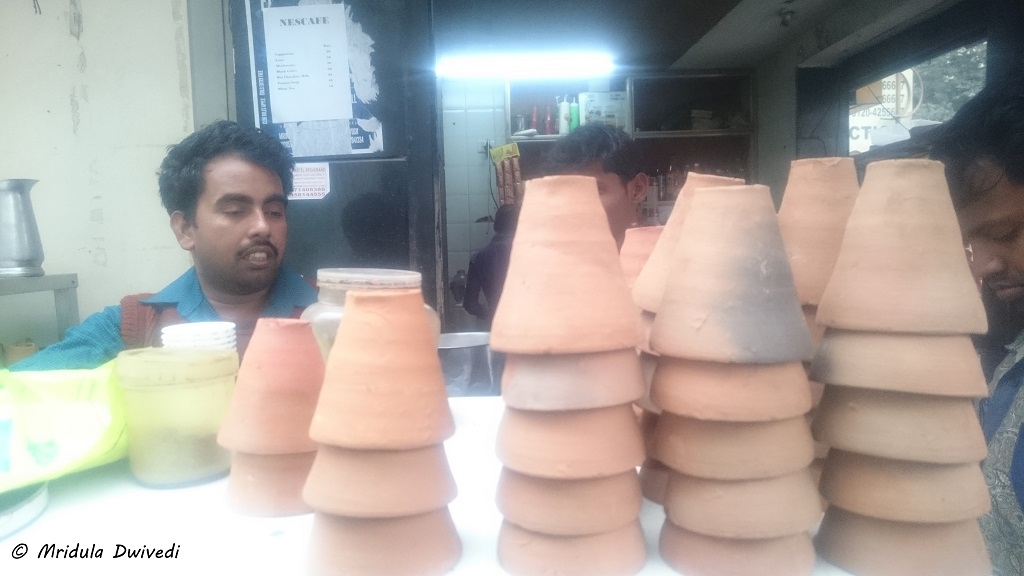 Going by the crowd that gathers around the shop, it is already quite popular in the vicinity. Actually there are two brothers who run the shop. They know us by face as we have been going there for a while now.
Close to Diwali I asked one of the brothers if they were going home, to which he said, no there was so much work, he would manage to go home only after Diwali.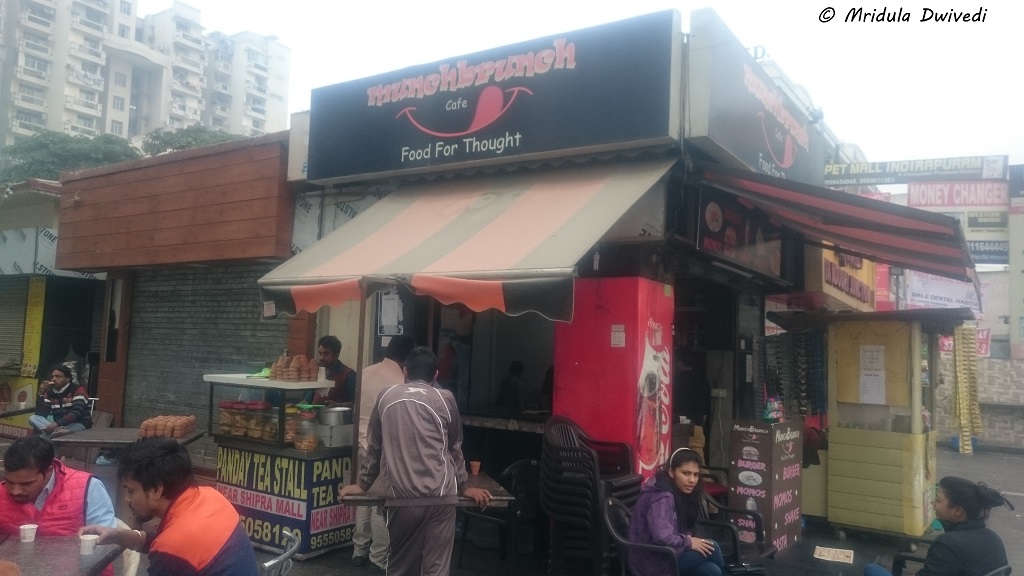 I have to say the general area could do with a bit of face lift. The sidewalks are dusty and not too clean. There are a few rickety tables and chairs. But they are mostly occupied. And if I find them empty, the previous occupants would leave their empty cups/kulhads on the table even though there are dustbins a few feet away. They serve tea in paper cups too but I always ask for it in a kulhad.
I clear the table myself and I make sure I clear it after we have finished our tea. We often go and sit on a railing nearby. So you see, the ambiance certainly could be improved.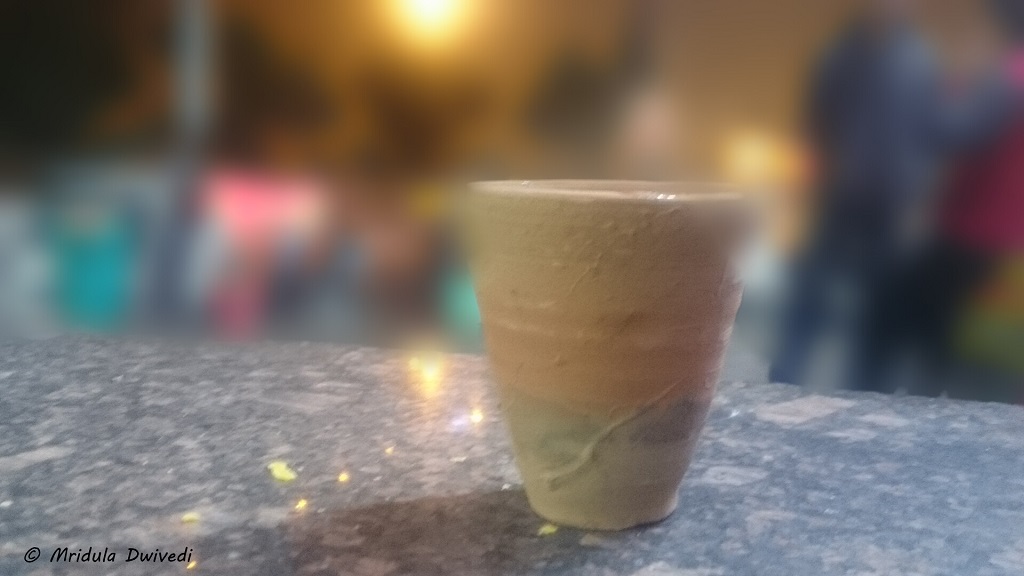 But then the chai is top class. Even tough I stopped taking sugar in my chai a long time ago, he puts so little that I don't mind. I don't know what he does with adrak (ginger) but it gives just the right flavor to the chai. However, I feel his kulhad is too small! In reality it is not but the tea vanishes just too fast. He sells a cup for 10 rupees, all that bliss just for 10 rupees! As the brats of my family say, in Dwivedi family no one says no to tea!