All my trips to Mumbai have been either for events or for work. I have yet to explore the city as a tourist! Being on official visit has an advantage though, you don't have to worry about the hotels in Mumbai! One of my trips to Mumbai was for a day long event. I arrived in the morning and went back the same night! On two occasions I have stayed in Mumbai hotels and both were budget hotels.
However it is another debate what is the 'budget' for budget hotels in Mumbai! I feel even budget hotels come at a price. As I was directly not paying I am not sure but still I thought the budget hotels were definitely 2500-5000 rupees plus if not more!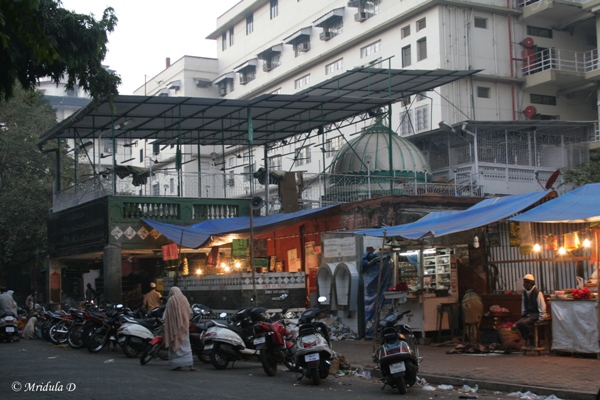 A Small Corner of Mumbai
But then I have been to places where is 2007 the most expensive hotel would cost you Rupees 400! How I love those small places. But coming back to Mumbai budget hotels the other one I stayed at was next to the airport and it was a wise decision to stay there as we had an early morning flight. Both had very poor wifi which was a pity!
Similarly when I travel for work I usually end up eating up at official lunches and dinners. The only exception for me has been a visit to Cafe Leopold in Colaba for a dinner! They have let the bullet marks remain in the glass windows and it gives an eerie feel to the place. When I came back and told Brat 1 (my elder nephew) that I visited Cafe Leopold he immediately said Shantaram! I do read a lot of books but I have not read Shantaram. And then he told me that the Cafe features in Shantaram quite prominently and I would have been scared if I had read the novel! For once I am happy that I have not read the book!
I wish to go back to Mumbai one day and spend sometime in the city!